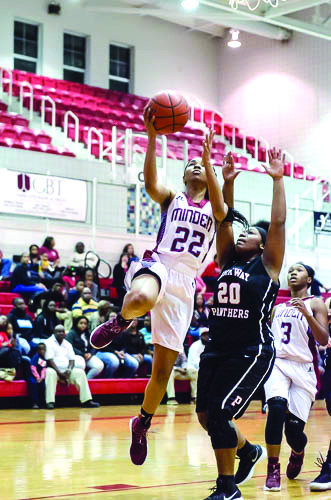 As we approach the holiday season, there are still a few basketball games remaining before teams receive a brief break from what's been an action-packed season. Here are this week's matchups:
Minden
Boys: The Crimson Tide (4-10) travel to Captain Shreve on Wednesday before returning home to open district against Booker T. Washington on Friday.
Girls: The Lady Tiders (14-0) host North DeSoto tonight at 6 p.m. and Booker T. Washington on Friday.
Lakeside
Boys: The Warriors (7-6) host Plain Dealing Thursday in Sibley.
Girls: The Lady Warriors (6-8) will also host Plain Dealing Thursday evening at 6 p.m.
Doyline
Boys: The Panthers (12-7) will host Magnolia Charter School tonight at 7 p.m.
Girls: The Lady Panthers are finished until 2018 with no games scheduled before the holidays.
Glenbrook
Both the Apaches and Lady Apaches are off until the start of the second edition of the Glenbrook Holiday Classic Tournament Dec. 28-29.