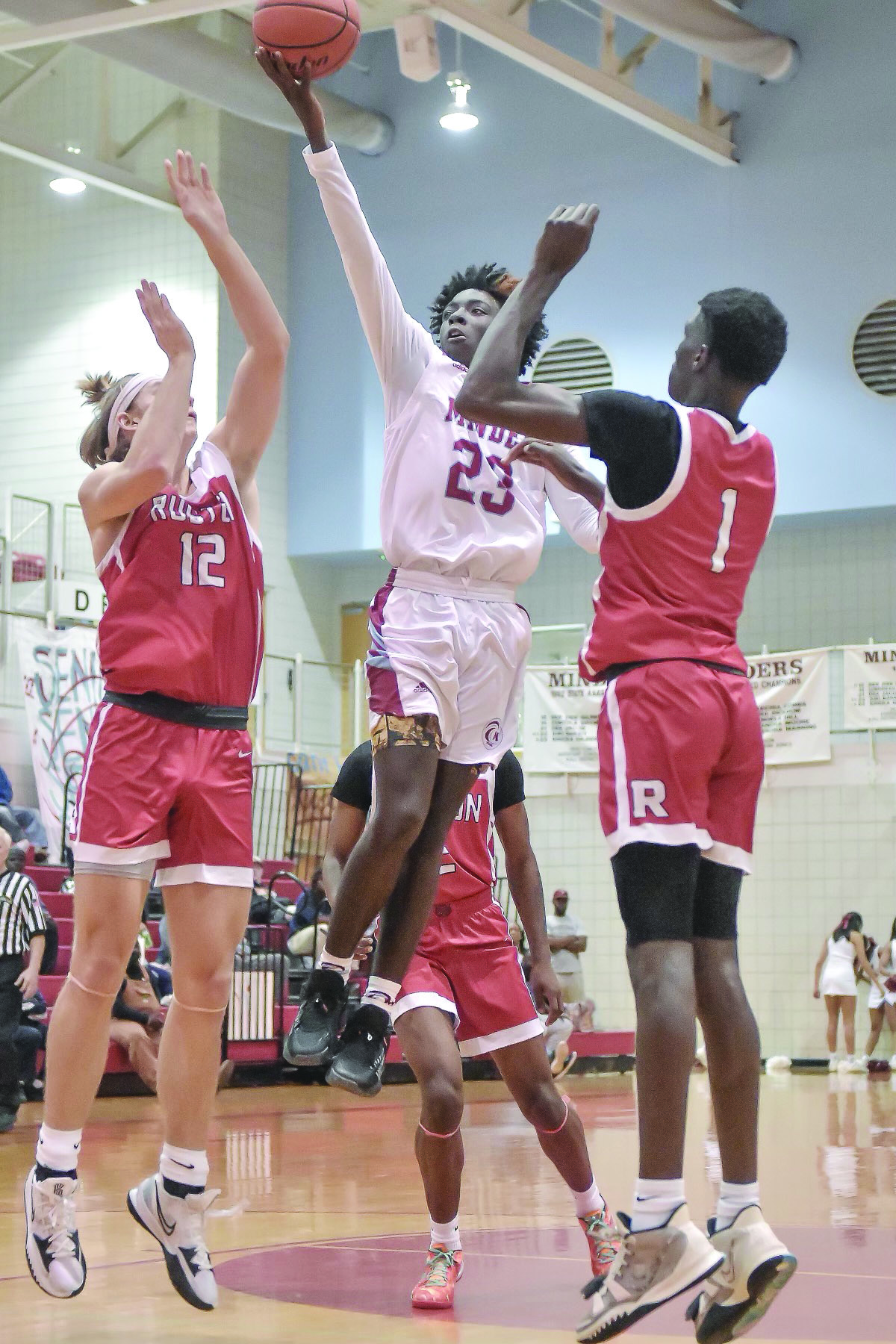 Minden's basketball season got underway Monday night as the Crimson Tide fell 62-37 at home to Ruston.
A slow start doomed the Tide as the Bearcats roared out to a 16-4 advantage by the end of the first quarter and never looked back.
E'kyrion Webb led the way for Minden with eight points while Stafford Baily Chipped in with two.
Doyline is off to a 4-0 start to begin the boys hoops season with wins over Converse (74-42), Zwolle (64-63), Weston (84-60 and Stanley 74-53.
The Panthers will next play at North Webster on Nov. 29.
In other Webster Parish action, Calvary Baptist defeated Lakeside 75-42 and North Webster will open the season on Tuesday with a home game against Ringggold.
GIRLS
The Minden High School girls basketball team fell in a close one to open the season on Monday as Richwood held on in to defeat the Lady Crimson Tide by the score of 49-41.
North Webster is scheduled to open its girls season on Oct. 29 at home against Doyline.
After winning their season opener on the road at Converse (56-45), the Doyline Lady Panthers fell in three straight games — to Zwolle (55-46), Weston (65-46) and Stanley (39-33).
The Lady Panthers will next play at North Webster on Nov. 29.