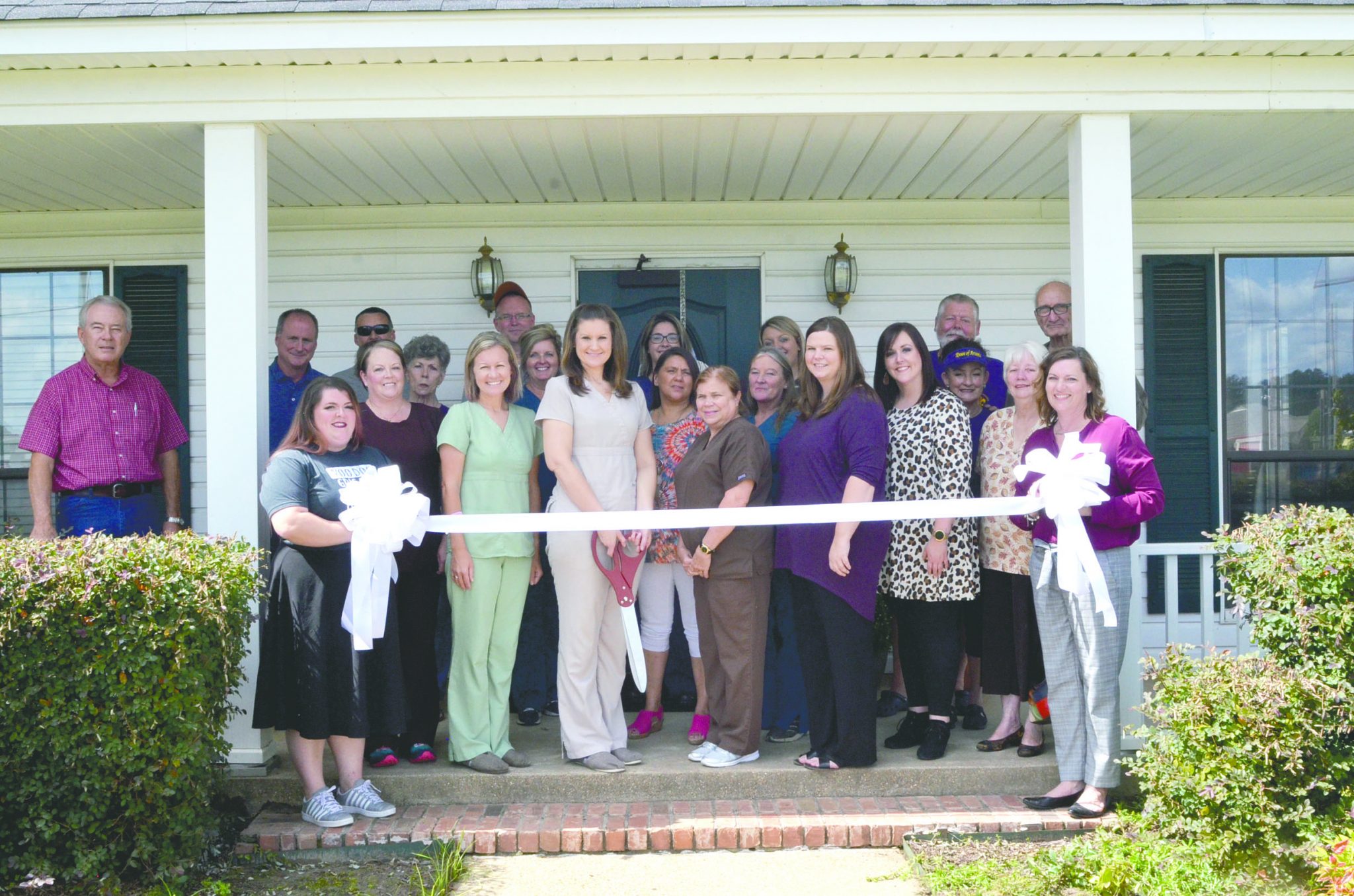 Professional Home Health Services located at 500 South Arkansas Street, Springhill, Louisiana, held a ribbon cutting ceremony on Thursday, October 4, 2018.
Chamber President Kindle Masters presented Branch Manager Heather Nokes with a Certificate of Chamber Membership. Board members in attendance were Nikki Reeves of Carter Federal Credit Union, Todd Winkler of Citizen National Bank, Kim Umphries of Professional Home Health and Chamber Manager Ronda Taylor. Special thanks to Main Street Director Amber Cobb, Krewe of Artemsis, Arkla Partners in Genealogy, and State Representative Dr. Wayne McMahen for their attendance and support.
In 1969, H.L Beebe saw the need for patients to have an opportunity to receive care in their home. Since that time, Professional Home Health Services dedication to provide high quality skilled nurses, therapists, certified nursing assistants, and medical social workers has helped thousands of patients to recover in their own homes. PHHS of Springhill opened their doors to aid in providing care in this area in 2006. We are proud to have recently moved into our permanent home at 500 South Arkansas Street. If you and your family have any home health needs please contact us.
Again Congratulations to Professional Home Health on their new location! If you have a question about their services call 318-539-2501 for more information.