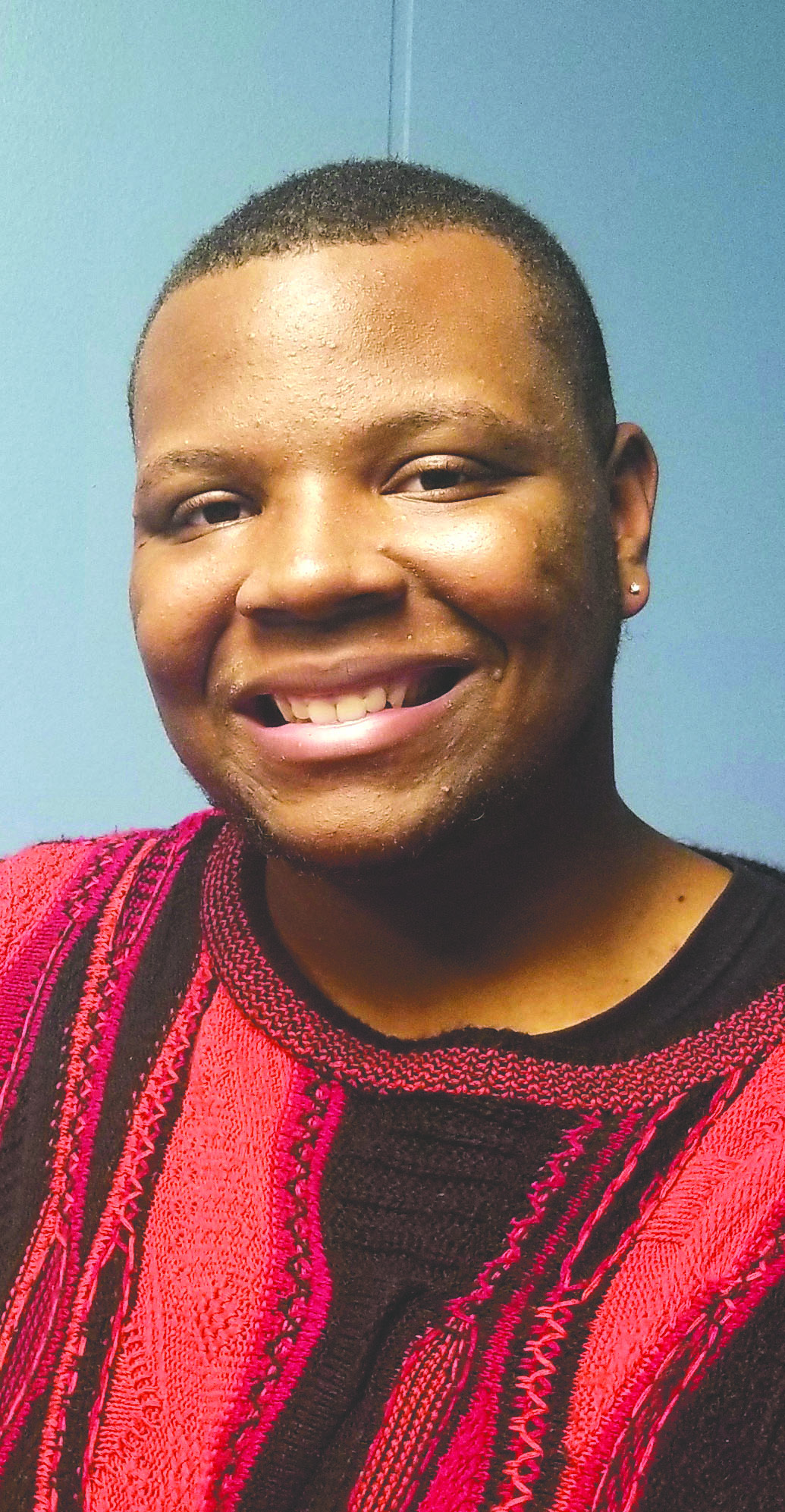 Shyne one of oldest members of mentoring program
Marquez Shyne, a member of Project Reclaim, will be receiving a $3,000 scholarship through the United Negro College Fund in his upcoming semester at Wiley College.
"I'm, one of the oldest members of Project Reclaim. I came in the Summer of 2013. Mr. [Ron] Anderson saw me playing outside of my house and he came over there. He asked my mom how old her son was and he said 'I see some potential in him'," Shyne reminisced.
Shyne says after his first Project Reclaim meeting, he felt an overflow of love from the members, leadership, and the founder, Ron Anderson.
"Mr. Anderson is really a role model to me. I see what he deals with and it really inspired me to do a lot of things. Right now in my major, he teaches people, and he inspired me to want to become a teacher," Shyne said.
Shyne said it was not an easy path. He went through a period of not knowing where he would live and attempted suicide during his high school years.
"I had suicidal thoughts at 13 and 14 years old. I even tried to kill myself in class but because God brought Mr. Anderson to my life, it always stuck with me that he said he saw potential in me. Throughout my high school years, I had a lot of struggling times with that and living place to place from March to December of my Junior year," Shyne explained.
Anderson stuck by Shyne through the low times and Shyne pulled through.
I reached my senior year, and Mr. Anderson was still there throughout everything and and throughout my senior year, if I had fees or anything, he would help me. Even when I was doing great in school, he would say, "Well Mr Shyne, I'm not surprised." That really cheered me up. It gives me joy on the inside to know that someone was there," Shyne said.
Two weeks after graduating high school, Shyne went directly to Wiley College, beginning his studies in June. Shyne will be a sophomore in January after taking on a load of 9 courses in the Fall semester. He was one of two students at the college chosen to receive the $3000 scholarship.
Shyne had forgotten he even applied for the scholarship until he visited the financial aid office and found he had been chosen.
"Being far away in Texas, and I live here, it is really hard – but I did what Mr. Anderson wanted me to do. He wanted me to go to college. He didn't want to see me out here in the streets," Shyne said.
Shyne credits his success to Project Reclaim. He says the patience he was shown has taught him how to be patient with young people which inspired him to pursue teaching as a career goal.
"If you're going to be a teacher you have to have patience with people. Even on days when they weren't my best days, I still came to Project Reclaim with a smile on my face. There was never really a bad day with Project Reclaim because if I come there mad, I'm going to end up leaving happy. Just to know you're going to learn something new everyday," Shyne said.
Shyne says he tries to talk with other young people he knows about creating goals beyond being rappers. He says he was having a conversation with a group of young people since he's been home over Christmas break.
"I tell them, you do know that you can make a lot more money if you go to college and you continue your education? Some kids just don't get this. I didn't get this until Mr. Anderson brought me here," Shyne said.
Shyne, who was born and raised in Minden, is hoping to return home to teach after he finishes his matriculation at Wiley.
"Mr. Anderson came into my life and helped me get my life on track. I want to be like one of those teachers that wants to help the student get on track. It all starts in young life and elementary. If it's the Lord's will I would like to come back home and be a teacher here," Shyne said.