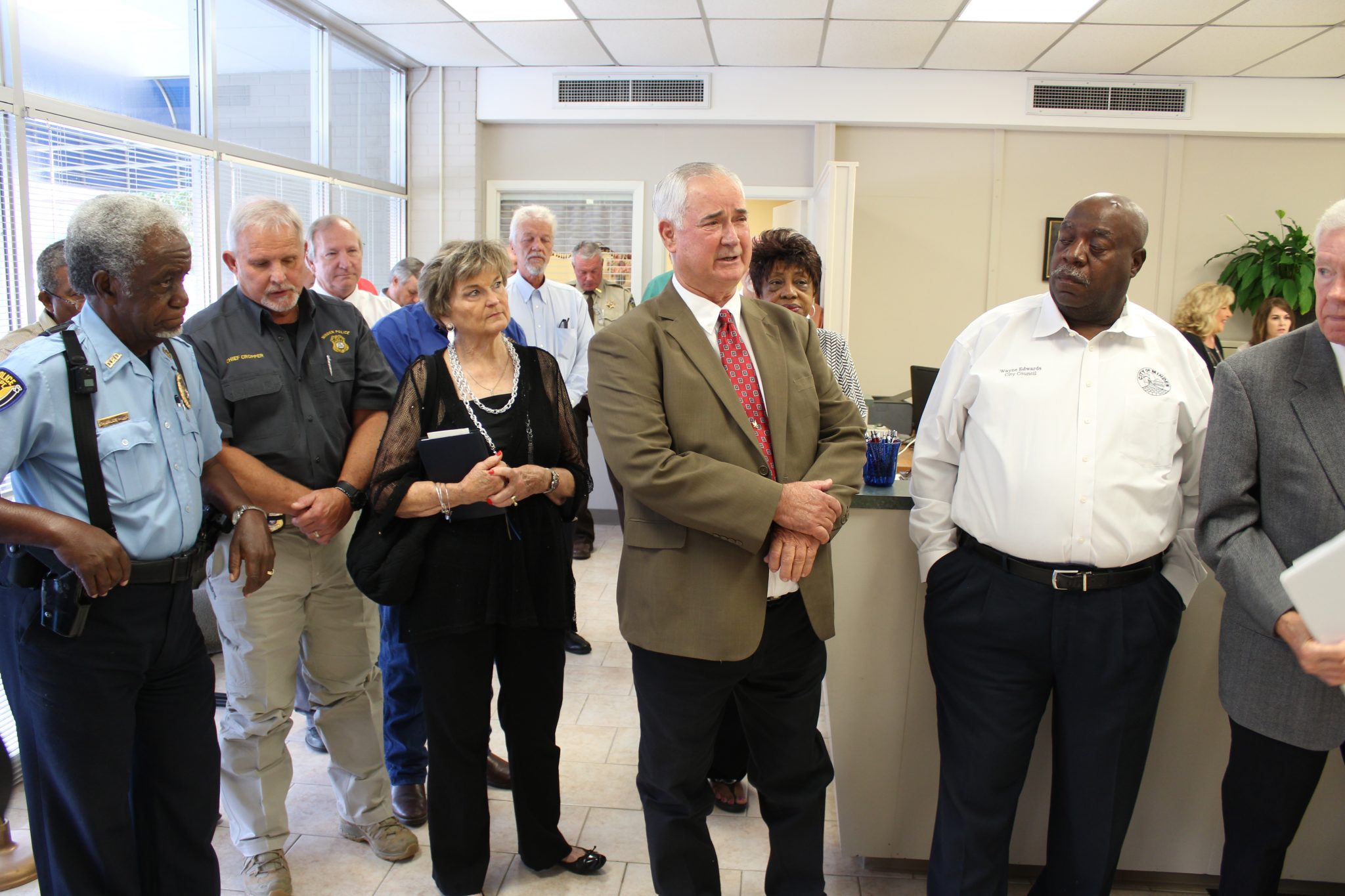 Property taxes are going down in Webster Parish for a third time since 2013.
Tax Assessor Morris Guin announced Tuesday he's returning $500,000 to taxpayers through reduced property assessments. That brings the total amount of tax savings to $1.5 million in the past four years.
"In today's environment, when tax increases are often proposed as a quick fix solution to solving our national and state problems, I continue to manage the taxes allocated to my office," Guin said during a news conference Tuesday.
The reduction was achieved by increasing efficacy around the tax assessor's office, he said. Pointing out the office recently purchased document scanners to help reduce the paper volume and streamline the office's operation to help improve services.
"We're almost probably as efficient as can get. We're working on it. We come up with new ideas constantly. Doing that we're able to do what we can do for the people of the parish," he said.
Rather than collecting a 7-mill property tax, the office will only collect 5 mills, which reduces the amount of money needed for overall operations.
Despite the drop in property tax revenues by $5 million because of the loss of oil and gas activity, Guin said the parish was able to absorb everything except for bond issues.
"The hard working Webster Parish tax payers deserve to keep as much of their hard earned money as possible while receiving the same high quality service that the assessor's office staff has provided in the past and continue providing," he said.
Dozens of elected officials, parishwide representatives and business owners were on hand to hear the announcement at the tax assessor's office.
"Morris has dedicated himself to this job and the people of the parish," businessman James Madden said. "He is focused on doing what is right for the people. All of us here will have a better day because him."
U.S. Congressman Mike Johnson gave his congratulations on the reduction and said all government agencies should adopt what Guin is doing.
"You're a great model and inspiration and wish I could take you to Washington so you could beat some of that common sense to people up there," he said.
Guin said he isn't done yet.
He's got his eye on another half-million cut in the next couple of years and said reaching the $2 million mark will be a milestone.