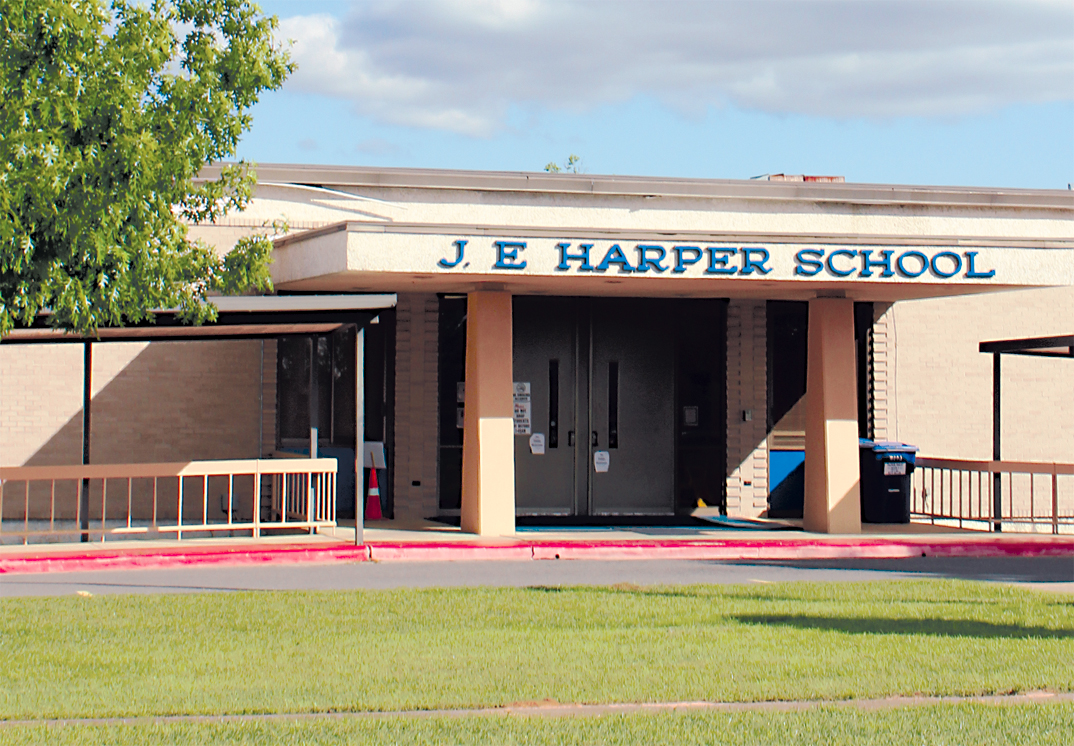 Voters will be asked to pass a proposition that will extend a general obligation bond for bonding district 6, which if passed, will give the Webster Parish School Board enough money for reconstruction and renovations at two schools.
If passed, this means the school board will begin renovations and new construction at J.A. Phillips Middle School and Webster Junior High School. Kindergarten and first grade students now housed at J.E. Harper Elementary will be moved to Phillips and sixth grade students now at Phillips will be moved to a new wing at Webster Junior High.
The proposition is a 20-year general obligation bond extension on property taxes constituents in the bonding district already pay. It is a 29-mill property tax that currently will sunset in 2031; however, with the extension, it will sunset in 2036.
"GO (general obligation) bonds in Louisiana are issued for capital improvements and are secured by and payable from a property tax levied each year at a rate sufficient to pay all outstanding GO bonds," bonding attorney Grant Schleuter, of Foley and Judell, LLP, said.
"Upon approval of the voters and issuance in early 2016, these bonds would mature over a 20-year term with final maturity in 2036."
Schleuter says the bonding district currently has the following GO bonds: Series 2004, 2005, 2006, refunding 2012, refunding 2013 and 2014, adding on Oct. 6 the state bond commission approved the ballot proposition and the issuance of the bonds following voter approval.
In a letter from the school board's buildings and maintenance committee, they explain the changes that will take place upon approval.
"This is not a new property tax," it reads, "but an extension to an existing property tax. The millage will stay the same and you will pay the same as you have always paid. To be perfectly fair with you, it will extend the collection of the existing property tax by five years. We know and understand that times are tough, and we want to be able to provide our children the best learning environment that we can afford without being overly unfair to the taxpayers."
If the proposition is passed, two wings will be built, one wing at Phillips and one wing at WJHS.
A kindergarten wing will be built at Phillips with renovations of classrooms and expansion and construction of restrooms in the existing building for first grade. Air conditioning will also be added to the current gym.
The plan calls for 18 classrooms, 12 in the new kindergarten building and six from two existing open plan classroom areas.
At Webster, a new building will be constructed to house the sixth grade students; in addition, an auxiliary gym will be constructed for physical education and activities. Renovations and upgrades will take place for existing areas as well as nine additional classrooms and a computer lab.
Parking at both schools will be expanded to handle the additional faculty and staff.
Harper will be closed with future educational use in mind.
The board asked the bond commission for $7 million because of changes to the project, superintendent of schools Dr. Dan Rawls said.
"The scope of the project changed after several discussions with school staff," he said. "Mainly the project needs to include a gym for the sixth grade."
The original cost estimate given to Rawls in May was for $6.5 million. This included $2.483
million for the kindergarten building at Phillips and $50,000 for restroom renovations for elementary grades. At Webster, the new sixth grade wing would cost $2.483 million, for a total of $5,016,200.
Related costs include furniture and equipment allowance at $150,000, technology allowance at $90,000, Architectural and engineering fees and associated bond election costs at $500,000 and contingency allowance at $500,000, for a total of $1.24 million
The overall budget total is $6,256,200. This total also includes architect fees, reproduction costs and contingency.
Proposition
Shall School District No. 6 of the Parish of Webster, Louisiana, incur debt and issue bonds not exceeding $7,000,000, in one or more series, to run not exceeding 20 years from date thereof, with interest at a rate not exceeding 8% per annum, for the purpose of acquiring and/or improving lands for building sites and playgrounds; including construction of necessary sidewalks and streets adjacent thereto; purchasing, erecting and/or improving school buildings and other school related facilities within and for the District, INCLUDING, TO THE EXTENT FEASIBLE, THOSE SPECIFIC SCHOOL PROJECTS SET FORTH IN THE "CAPITAL IMPROVEMEMTN PLAN" APPROVED BY THE WEBSTER PARISH SCHOOL BOARD, and acquiring the necessary equipment and furnishings therefore, title to which shall be in the public, which bonds will be general obligations of the District and will be payable from ad valorem taxes to be levied and collected in the manner provided by Article VI, Section 33 of the Constitution of the State of Louisiana of 1974 and statutory authority supplemental thereto, with no estimated increase in the millage rate to be levied in the first year of issue above the 29 mills currently being levied to pay General Obligation Bonds of the District?