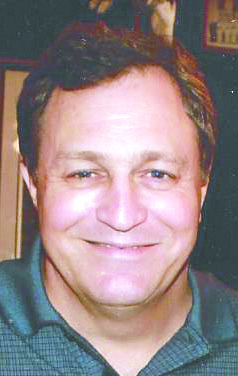 I recently started a Dubach Legends Fund to help get some things done around my old hometown of Dubach, Louisiana. After I posted something on Facebook, a friend of mine from church stopped me and asked, "What IS a Dubach Legend, anyway?" I could only laugh.
I told him that you'd probably have to be from Dubach to know that answer. You probably didn't know my teachers: Miss Letha, Miss Tuta, Miss Mitchell, and Miss Flora, and how they shaped our academic lives.
You never knew Mr. Elwood Lewis, our assistant principal at the old school, and how one day he asked me to stay after school to pick up trash on the school grounds. Then when we were done, he gave me a nickel to go buy me a Coke. Or how his youngest son, Vance Lewis, died some years later in a car crash.
You'd never know that us kids thought Jerry Rogers (no kin) was the nicest, most honest grownup in town, and that's why we asked him to be the judge of our soapbox derby. Or how Q.D. Pendergrass kept a bag full of bubble gum for the kids who could chase and catch his trash truck.
You would have loved to know Mr. Bill Smith, who let us read comic books in his drugstore for free. Or that "Jap" Colvin and W.O. Bagwell had their barbershops across the street from each other.
You probably never knew the people with the coolest nicknames like "Speedy," "Baby," "Cotton," "Bo Peep", Tweet", "Smiley', "Ducky", "Steamboat" and "Doc" or a young Donnie Barmore when he managed the town swimming pool, or our coaches -Henderson, Smart, and Brown.
You would have loved Coach Doug Colvin. Everybody did. He was our high school principal after Mr. Lewis retired. "Daddy Doug" could bring a student – who was sent to the office – to tears without ever laying a hand on him. It was because of the respect we had for him. We never wanted to let him down.
Then there was our Ag teacher, Mr. Fowler. The man with a Dutch windmill in his backyard. Nobody gave a pop test like Mr. Fowler. He never handed out a test paper. It was all verbal -10 questions to which you wrote the answers. And one of the questions was always the same: What is the definition of a legume? I don't know a kid from Mr. Fowler's class who – still to this day – can't remember that answer.
And the Hamilton family – Joe, Eugene, Ms. Jackie, Bubba, and Elaine, whose grocery store was half the time the only thing between me and starvation. Jimmy and Fern Newson. Tyrus Pendergrass, Q.D.'s son, coached our Little League team. This list of legends could go on forever.
You don't have to be deceased to be a legend. Even though she is originally from Bernice, Jo Tatum is a living Dubach Legend. So is Baby Trammell. So is Charles Fuller.
So, what makes someone a Dubach Legend? For me, it's someone I'll never forget. Someone special in my life. You can't make yourself a legend. Someone else has to do that for you. Someone has to remember you years and years after you're gone. And that's why I started the Dubach Legends Fund. I want Dubach kids today to be able to fish off a dock – like we did – or explore James Lake with kayaks if they want to.
And somewhere near that dock, I want to have a memorial plaque – with as many names of Dubach Legends as we can fit on it. May we never forget them…
Local author Randy Rogers lives in Minden.
Local author Randy Rogers lives in Minden.