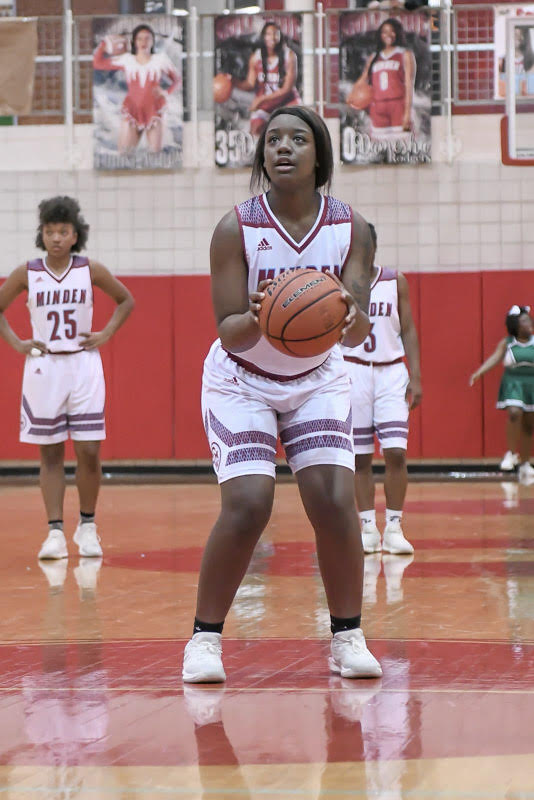 For a team as accomplished as the Lady Tiders, it's hard to ever think of them as underdogs, especially on their own court.
But that's how the game is shaping up on paper with #1 Benton (29-2, 12-0) heading to The Palace tonight.
The Lady Tigers can secure the district championship with a win, and the Lady Tiders can position themselves for at least a share of the district title with a win.
Minden has had an incredible season going 27-3 and 11-1 in district. But that "one" in the loss column sticks out like a sore thumb. It signifies the 52-45 loss at Benton in the last game between the two 4A giants.
The Lady Tigers were able to lock up Minden's leading scorer, Derrica Gilbert, until late in the game. Bre Rodgers and Destini Powell stepped up for the Lady Tiders in the loss, but Minden will need every ounce of scoring prowess if they want to topple the #1 seed.
Minden has already shown they are capable. The Lady Tiders beat Benton 50-44 on Dec. 29 in the semifinals of the "Doc" Edwards Invitational.
Benton had a huge advantage in their Jan. 11 win: the crowd. Benton packed their gym full before the 6 p.m. tipoff. It was loud, electric, and gave a massive boost to their team.
Minden head coach Jacob Brown is expecting a similar home-court advantage tonight.
"The girls are excited to play, and we're all looking forward to seeing our community come out and pack The Palace," he said.
This is high school basketball at its finest. Two first-class teams set to battle for the third time this season after having won one game each.
Both teams have stars in Gilbert and Benton's Emily Ward.
Both teams have players who can step up to the occasion in Minden's Bre Rodgers and Benton's Qua Chambers.
Minden's Destini Powell has been scorching hot from three the past few weeks, a streak that started with her hitting four threes in the game at Benton.
If the Lady Tiders want a chance at the district title, they need the sort of crowd support that Benton had on Jan. 11.