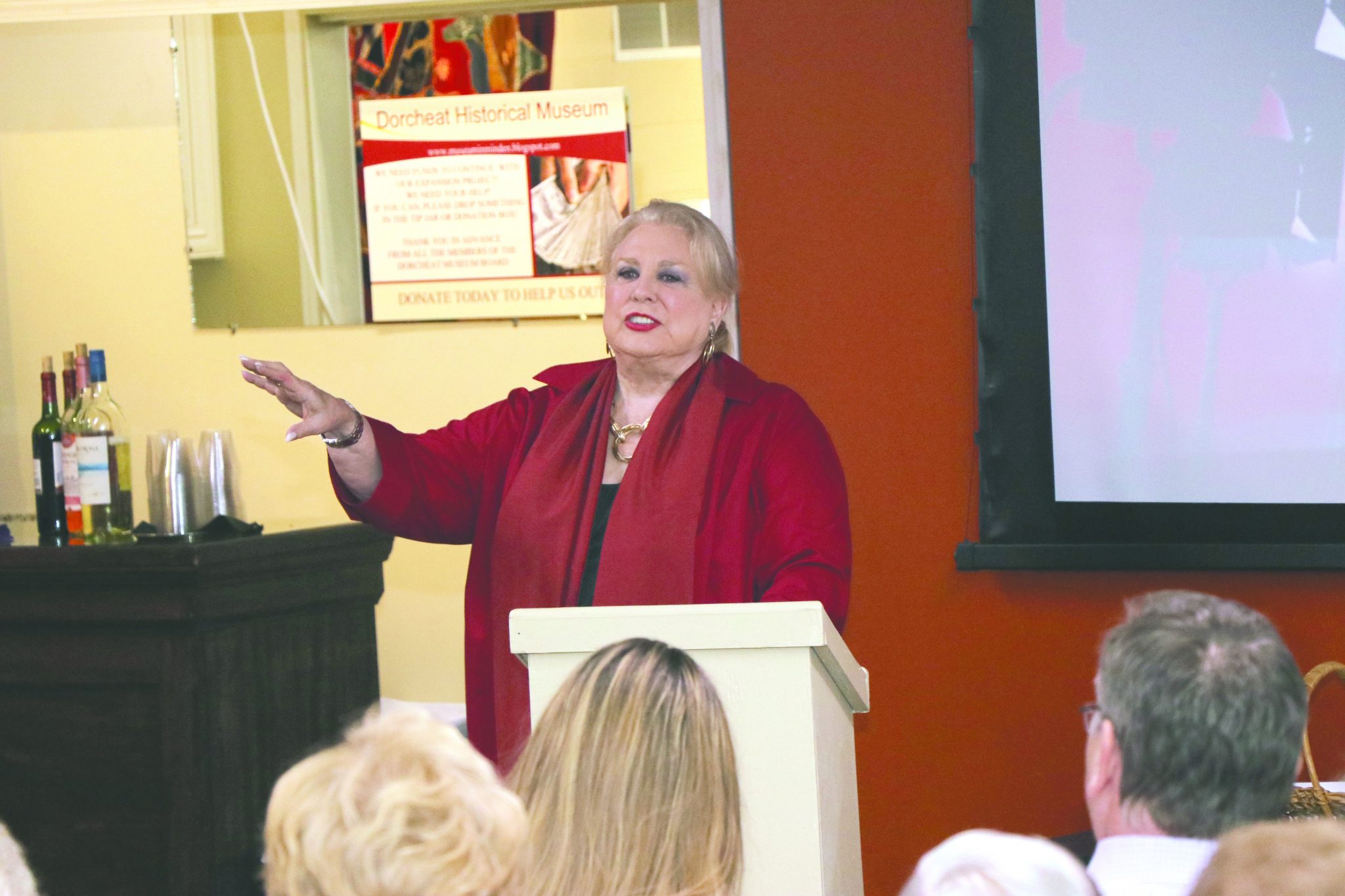 The world knew him as Jackie Moreland, but to his family, he was known as Jack, Dad, and other terms of endearment.
The family of the NBA great and Minden High School grad Jackie Moreland were on hand Monday night at the Dorcheat Historical Association Museum. This Night at the Museum event once again drew a packed house, with several first timers attending.
Jack's widow, Jeanette Moreland Kennon, took the lead for the evening, introducing Edd Moreland, one of Jack's six brothers, and daughter, Jenna Litschewski.
The three took turns remembering Jackie Moreland the athlete, in addition to Jack the husband, brother, and father.
At an early age, Jack and his brothers played sports, once the chores of the day had been completed.
"We lived out in the country," Edd said. "As far as I can remember we had a basketball goal in the yard."
Jack started on the high school team in the eighth grade for Harris in Claiborne Parish. He and his entire family later transferred to Minden and Minden High School.
"My daddy made the best decision of our lives when he decided to come to Minden," Edd said.
The stories and stats of Jack's athletic prowess were but one facet of Monday's gathering. His fame in that arena was already well documented.
Jenna spoke of the Jack she knew, the one she called "Dad."
Although Jackie died when Jenna was just 10 years old, she said her father had a tremendous influence on her. Her assessment of her father came in three "L" words — love, laughter, and life lessons.
"He loved food, especially watermelons," Jenna said. "He would grab one and a salt shaker."
Jack also showed his love for his family through action, often putting their needs and wants as the highest priority.
Jenna said no one laughed harder than her father. "He would throw his head back and laugh from his belly," she said.
The life lessons Jack taught his daughter stuck with her to this day, 46 years after his death. "He would always say, 'Work on the things you don't do well.'"
Jeanette, whom Jack called Jenny, told the audience about their time away from Minden, including his career at Louisiana Tech, the NBA, and the ABA.
Jack was selected by the Pistons in the first round of the 1960 NBA Draft and remained with the team until 1965. He was the fourth selection overall, after Oscar Robertson, Jerry West, and Darrall Imhoff.
"We going to Dee-troit," Jack told Jenny.
The life of an NBA wife was often glamorous, but also lonely, due to the travel schedule of the team.
Jenny gave birth to their two children without Jack because he was on the road. Other basketball wives took her to the hospital."
Jenny said even though the life was difficult at times, Jack did much to show his affection for his high school sweetheart.
"He was such a romantic," Jenny said."His favorite song was Elvis' I can't help falling in love.'"
Then, in 1971, things took a tragic turn.
"One day, he complained of his stomach hurting," Jenny said. The diagnosis was pancreatic cancer. The prognosis was three-to-six months to live.
In the wake of the news, Jack headed north to Minden to visit his high school friends and his college friends one last time, Jenny said.
He died in December of 1971. "The doctors were right," Jenny said. "It was right about six months."
Jenny went on to speak about the outpouring of love and support from the Minden community during Jack's illness and following his death.
"I can never thank you enough for helping us in our time of need," she said.