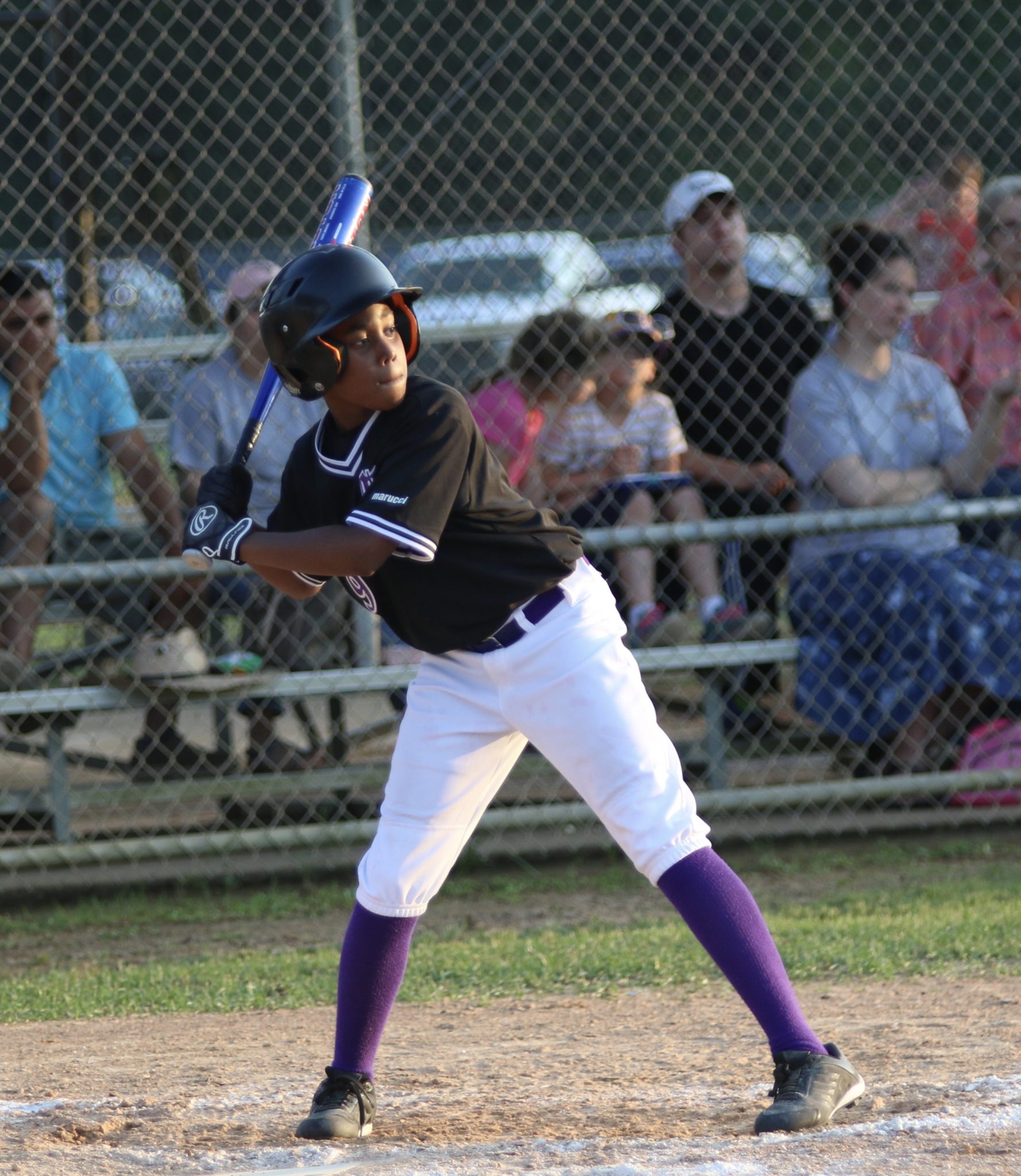 AAA Boys
Prospects 10,
US Silica 1
Jaxon Melton and Blane Long had two hits each to help the Prospects pick up another win. Connor Bolton had a double for the Prospects.
Long had six strikeouts on the mound for the Prospects.
Eric Jones and Javen Calloway had hits for US Silica.
Bulldogs 11,
Tomahawks 10
Barron Bower had three hits including two triples for the Bulldogs in the win. Kaleb Roen also tripled and Carson Whitehead had two hits.
Jake Glass led the Tomahawks, who scored seven runs in the third inning to make things interesting.
Colton Jellum and Tristan Grigsby also had hits for the Tomahawks.
AA Boys
Ted's Tigers 14,
Silverbacks 1
Weston Duck, Maddox Cascio, Jaxon Branch and Holden Williams all had home runs to lead the Tigers.
Ryder Malone, Davis Powell, Cason Gibson, Ajai Haulcey and Craten Ware all had multiple-hit games for the Tigers as well.
Coca-Cola Warriors 18,
Farm Bureau 3
Brayden Watkins had two home runs for the Warriors, who got multiple-hit games from Jace Waller, Jayden O'Rear, Wyatt chandler, Dawson Gatson and Sawyer Burson.
Mekhi Parker had a home run for Farm Bureau.
Webster Machine 9,
Crushers 4
Louie Collins, Camden Rushing, Max Wimberly and Tate Lowe all had two-hit games for Webster Machine.
Evan Walker and Evan Giddings had two hits each for the Crushers, who also got a double out of Dylan Lacaze.
Dixie Youth
Mohawks 13,
Crusaders 0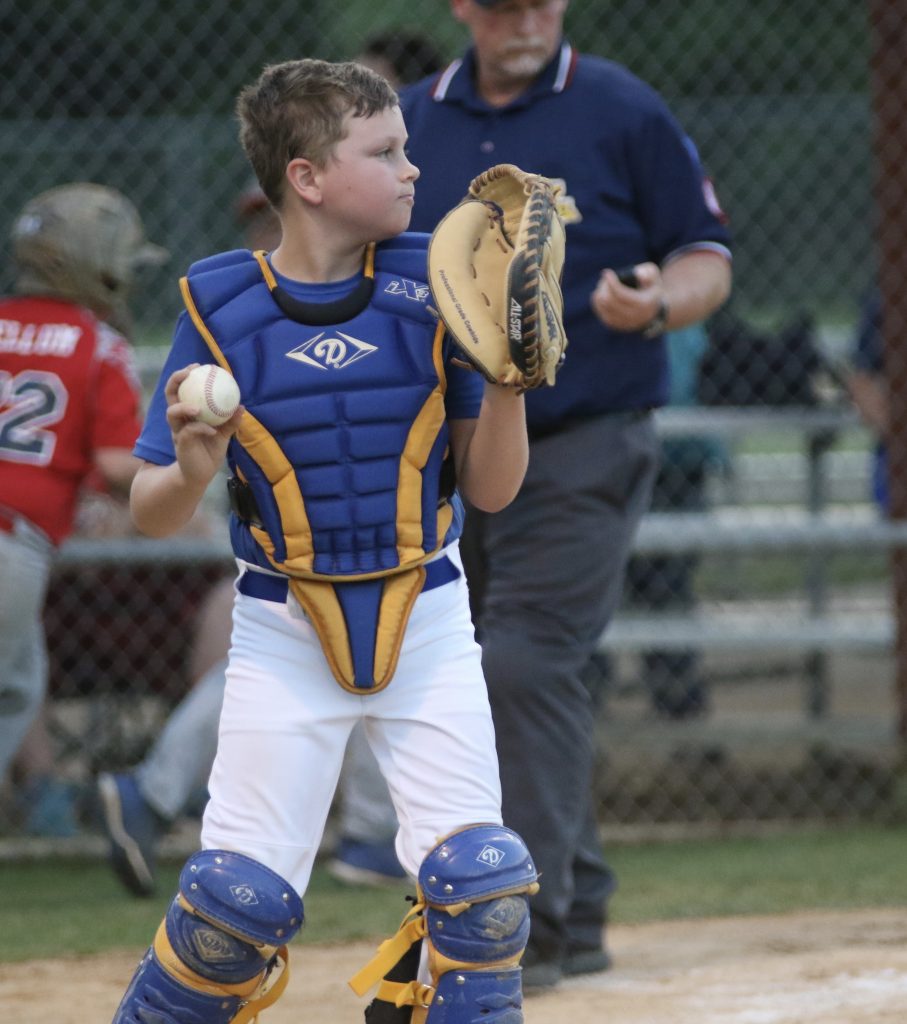 Peyton Gray, Brody Bower and Seth Mangrum had two hits each to lead the Mohawks to the win.
Mangrum struck out ten batters on the mound for the Mohawks in an excellent performance all around.
Rion Coker had one hit for the Crusaders.
Darlings
State Farm won by forfeit over the Pink Sox.
Horseshoe Dental 4,
Major Impact 1
Aubrey Lamay, McKinley Harris and Makayla Morris had two hits each for Horseshoe, who also got hits from Ryleigh Bison, Day'Drieanna Carey, Javaen Dawson and Bella Blewer.
Addison Gantt had two hits to lead Major Impact, who got hits from Elise Rice, Bellon Melton, Kynlee Wood and Emmaline Harmon.
Ponytails
TCS Elite 8,
Anderson A's 0
Leyla Slaughter had a double and one triple to lead TCS Elite to their tenth win of the season.
Ainsley Mauss and Savannah Stroud each had hits for TCS, who got a no-hitter on the mound from Gabi Brown.
Brown struck out ten batters in four innings.
Tatum Oliver and Jacoya Lewis combined for four strikeouts on the mound for the A's.
Dixie Angels
Diamond Divas 4,
Smokin' J's 3
Loren Sivils had a home run and a single to lead the Divas, who also got a hit from Kynzie Smith.
Sariyah Anderson had one home run for Smokin' J's and Jaleah Richardson had one single.
Anderson had six strikeouts in three inings for Smokin' J's.
Smith and Sivils combined for four strikeouts in four innings for the Divas in the win.
Hol-Mont 12,
Coleman's 0
Lexi Wood had one home run for Hol-Mont, who got a triple from Jordan Allen, a double each from Ella Heflin and Elizabeth Burson and one single from Lizzie Balkom.
Sky Savage and Maggie Mandino combined for six strikeouts on the mound for Hol-Mont.
Sadi Sims and Lyla Huddleston combined for three strikeouts on the mound for Coleman's.