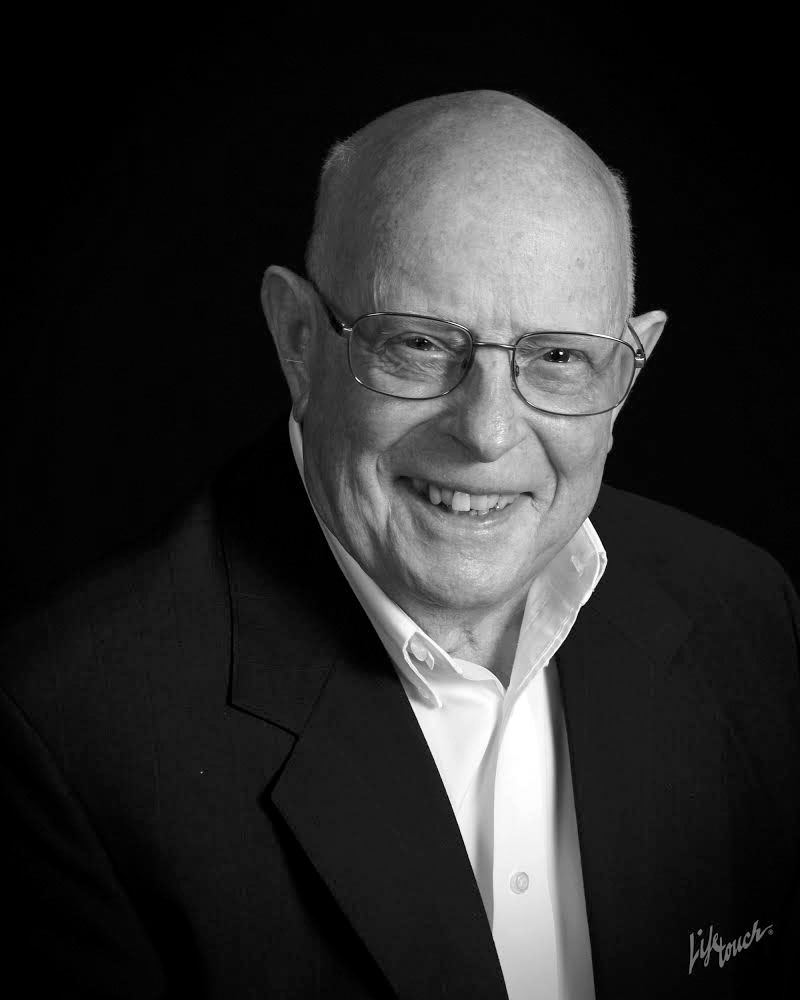 Memorial services for Bob Dickson will be held at 3:00 pm on August 12, 2018 in the chapel of First Presbyterian Church, Shreveport with Rev. Dr. Chris Currie officiating. Bob was born December 29, 1934 in Wilmar, Arkansas and passed away July 25, 2018 in Bossier City, Louisiana.
He attended Arkansas A&M in Monticello, Arkansas and completed eight years in the Arkansas Army National Guard as a sergeant. He married the love of his life, Carolyn Rainey Dickson, on March 18, 1955 and they moved their family to Minden in 1957. They had four children and were lifelong members of the Presbyterian Church. For decades, he was a businessman and a business owner in Minden. Most notably, he and Carolyn owned and operated D-Bar-D Western Wear for seventeen years.
Family, friends near and far, gardening, and volunteering were his passions. He had a great sense of humor and spent most of his free time with Carolyn creating beautiful garden spaces that he loved sharing and to sit down in for visits with friends and family. He was dedicated to volunteering for UCAP, United Christian Home and Alcoholics Anonymous. On March 2, 2018 Bob celebrated 32 years of sobriety. To his death, Bob's truest passion was his relentless dedication to paying it forward by helping friends, family, and strangers on their path to sobriety.
He was preceded in death by his parents Joe and Meryl Dickson, his daughter Leslie Kay Dickson, and brother Jerry Dickson.
Survivors include his wife of 63 years, Carolyn Dickson of Minden and their three children: son, Mike Dickson of Minden; daughter, Shari White and her husband, Drew, of Minden; and daughter, Beverly Shoemaker of Waco, Texas. Five grandchildren: Kerry Garland and his fiancé, Payton Gloer, of Minden; Kelli Perot and her husband, Ethan, of Benton; Braden Dickson and Aubrie Dickson of Homer; and Sam Shoemaker of Athens, Texas. One brother, Paul Dickson of Little Rock, Arkansas.
Bob donated his body through the LSU School of Medicine in Shreveport. In lieu of flowers, the family requests memorial donations be made to Alpha Club of Minden, Presbyterian Church, or National MS Society.