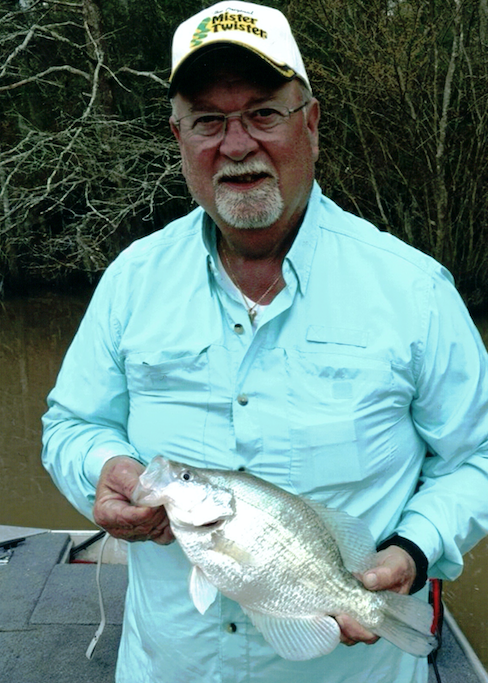 The family of Robert Earl Steele, Jr. (Bobby) is saddened to announce his death on February 24, 2023 of a heart attack..
Bobby was born on April 20, 1955, in Flint, Michigan, and moved to Minden at the age of two.
Raised in Minden, Bobby was a 1973 graduate of Minden High School and played football as number 54. He also studied EMT-B in Texas and served on the volunteer fire department for many years. Bobby retired from the Amoco/BP refinery in Texas City, TX as an operator.
Bobby was an avid sportsman and spent a significant amount of time outdoors fishing and hunting with friends Billy Wayne Woodland, Lynn Dixon, and many other family and friends. He was also passionate about his family history, spending hundreds of hours researching the family's genealogy. At every family gathering, Bobby could be found on the back porch telling tales of the past and passing on generations of stories and history.
In addition to his many hobbies, Bobby was past Grand Master of his local Knights of Pythias Lodge in Minden. He enjoyed tailgating and cooking at Houston Texans games. He always had an open invitation to others-even if they were not a Texans fan. His family and friends will remember his kind soul, outgoing personality, generous heart, and hearty laugh.
Bobby is preceded in death by his father, Robert Earl Steele, Sr.
He is survived by his wife Cindy; stepchildren Cody, Jason, Neil, and Sara; mother Charlene Meyers; stepfather Richard Meyers; sister JiAnne Steele Williams and husband Grayson; brother Dennis Steele and wife Tammy; nephews Jason Steele, Michael Graves and Devin Steele; and countless other family and friends.
The family will hold a private ceremony at Lake Bistineau where Bobby, his family, and friends spent many days camping and fishing.
Those wishing to remember Bobby through financial contributions are requested to give in his memory to Wounded War Heroes, a nonprofit Louisiana organization that furnishes fishing and hunting trips to veterans and their spouses: https://woundedwarheroes.org/donate.