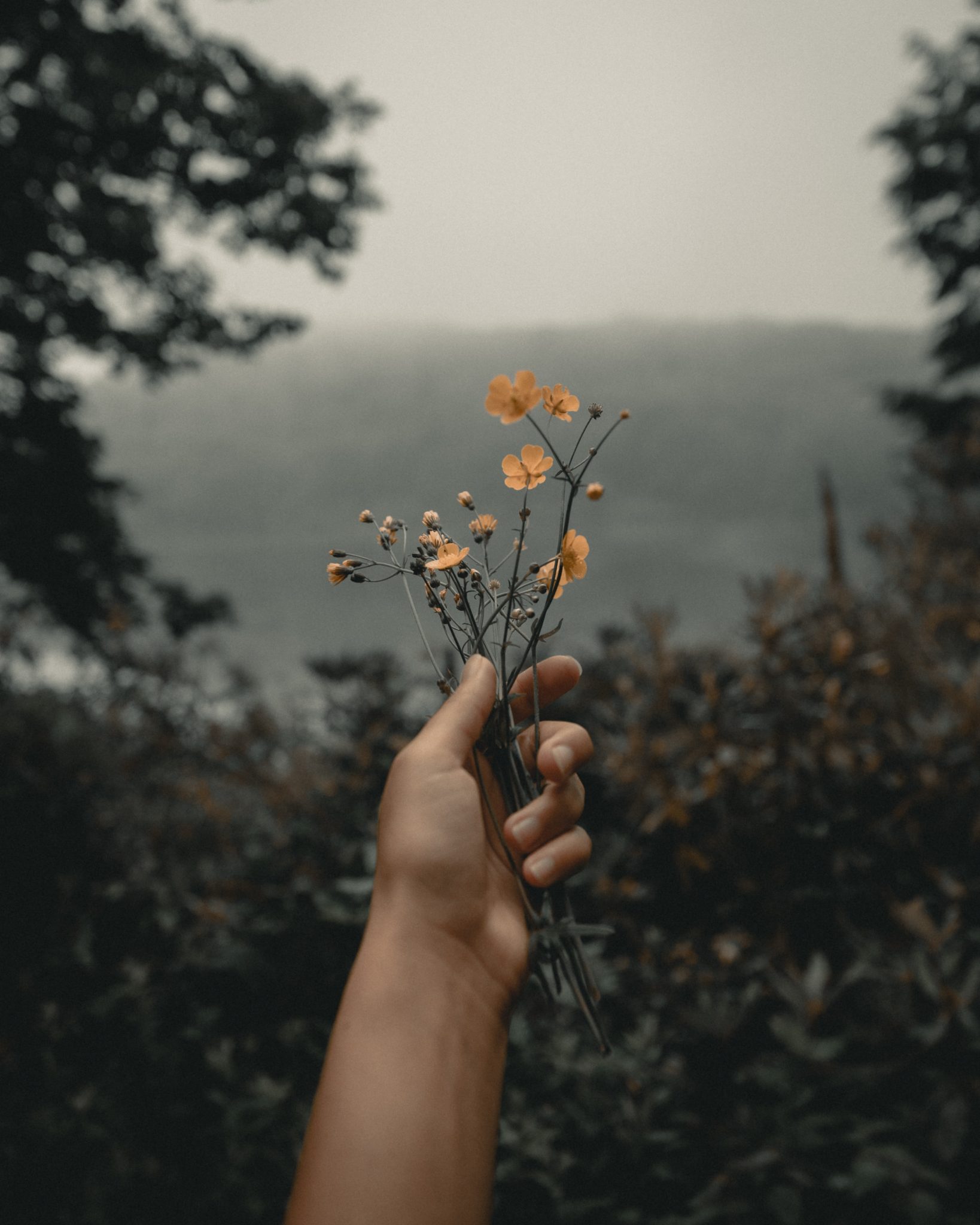 by Ramah Bordelon
It's nearing the end of summer 2023, and we've finally had some much-needed rain, but we need it again ! While looking around my garden, I wondered if we had any areas of a soil condition called 'hardpan,' because the soil looks like powdered road-top in all this heat! There are several types and causes of this problem, which takes place very slowly beneath the uppermost layer. Basically, it's a 'cemented' layer that is impervious to water. Disking, ploughing, chipping, ripping, digging, shattering, and breaking are all methods used to correct the problem. Then comes all the good stuff like compost, worms, peat, and other elements, making the soil useful again as the water flows and the air circulates. This regenerative process may take years and there is no guarantee of success, though it is possible.
Over the last two decades, I have noticed a growing trend that concerns me. Society has done a good job of teaching us how to trash/block/shun/de-friend/ghost people. Now with social media in almost every hand, an entire generation has learned the divisive and damaging trick of canceling people. They have told us it is necessary; that it's a form of 'protecting our mental health.' Have you ever questioned what REALLY happens to us in the process, or in the long run? Are we spiritually healthier and mature after having sacrificed another, or more self-damning and damaging? The teaching of boundaries from the 1990s paved the way for everybody to feel free to remove " toxic "people from their lives. But, perhaps equally needed is to remove the "toxicity " in our own hearts. Hundreds of books have been written on taking care of and preserving 'self.' But, must we erect an impenetrable fort of mind and heart? May I propose that we consider such a state-of-heart and mind-set to be in error; that we must ask The Most-High and present it before Him, measuring it against His Holy Word. And, to do this before we mount our high horses and run off into the wind, leaving a trail of barren, dry, dead, dusty soil behind. And no, it's not easy. I wrote in one of my poems that Gods does a 'pruning away' in our lives to make us fruitful for His purposes, but HE uses the shears, not us. Often, what He prunes off can be used elsewhere; to be rooted, given to reseed, or at the least composted for fertilizer. He will then burn what needs to be burned and turned into ash. And even that can be covered with His Living Water, adding more nutrients to the soil of our lives. But, when we decide who gets 'scratched off the list,' untold and irreparable harm can be done, creating real, lasting pain. May we (I) never.
In the last 3 years of my life, I have experienced loved ones choosing to be offended and 'no longer family' to many, watched friends suffer unjust shunning by people who have 'moved on', heard others decide 'who will have to go', watched young adults 'cancel and de-friend ' each other even after decades of friendships, and families unwilling to 'meet in the middle'. I am not offering that we allow ourselves to be mistreated, as God warns us to "Guard our hearts."(Proverbs 4:23) But guarding our hearts does not mean hardening our hearts. Nor am I offering that I have always carried out this love principle well, for I have not and preach to myself first! But I am saying with certainty that even though our choices may be flawed, our Heavenly Father's directions are never flawed. All through scripture we are instructed to be "meek, gentle, humble, patient, compassionate, ready to forgive, to reconcile and be at peace with each other, be in one accord and agree, to serve one another, to go the extra mile, to do everything in love, (and especially) to be kind-hearted. " The list goes on and on, and will test us time after time after time.
        You see, over 2 years ago when a loss hit our family, I was getting softened to what God was going to do. No credit to me, for the Holy Spirit was teaching me hard lessons, and I was learning from my mistakes. But I chose to remain under His authority, because proximity to God is everything ! Then, when His miracle blessings were delivered quite unexpectedly, I was in a position to receive. He had been helping me to not have hard, fallow ground, as He had a plan for my future; one I could never have imagined. I mean NEVER.  I have been delivered of the spirit of offense, and it will not be allowed to return, therefore my heart will not be closed. I will guard it with the shield of faith and sword of the spirit, keeping it open to receive all of the Living Water of Jesus that He chooses to pour out. Carefully, no more 'hardpan heart' for me. And yet, even with Jesus on the scene in all His Glory, others have totally missed His appearing; as if totally deaf and blind to His presence. Their ground was too hard to recognize, receive, or welcome Him in. And, He was right there!                    
If we chose a hardened heart, which is of no use to Him in this life, will He have no further use of us in the next? If we close the door to others, will He close His doors to us ? I propose that we all, given a sensible mind and sensitive spirit, would profit being positioned under the funnel of God's Grace, to play in His rain; come heavy storm or gentle shower, staying saturated with His Living Water. Are we ready to absorb; do we have room to receive ? Because at the exact right moment, He is willing to give in the exact right measure.  I invite you to dance and sing with me in His renewing rain on these bright, warm summer days. May we refresh our souls to what God has planned for us- and those who need our open, softened, fertile hearts.  LOVE ALWAYS WINS,  because "God is love." (1John 4:16)