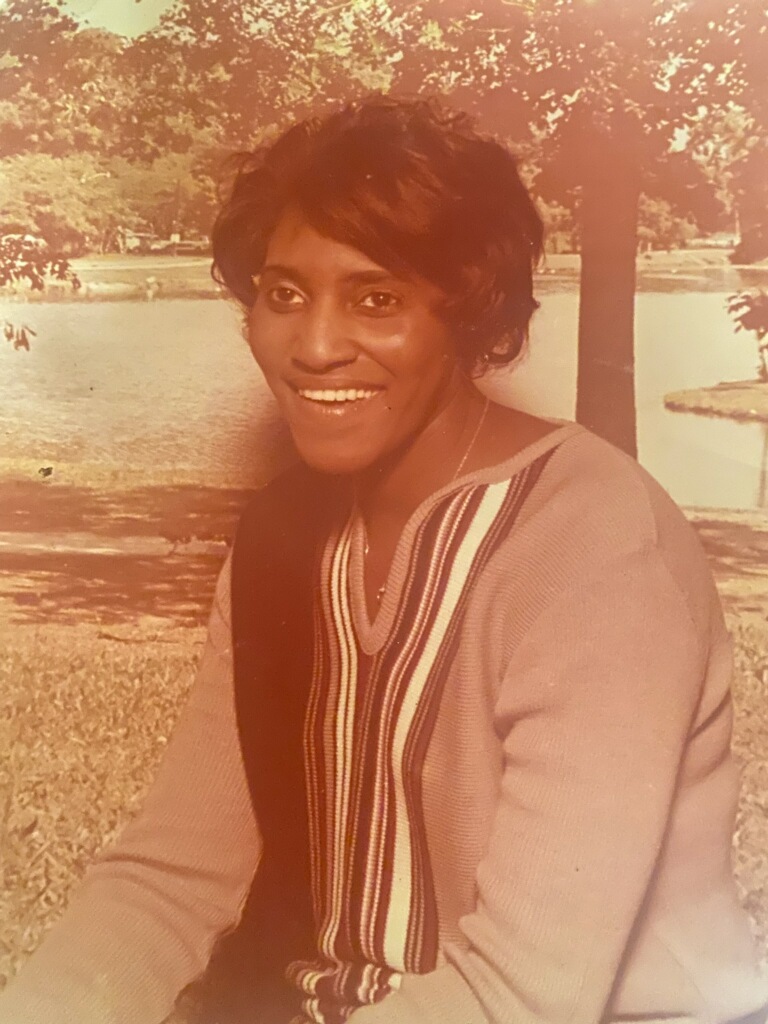 The Life Book of Rose Marie Stanley Fuller opened when she was born to the late Rosie
Webb Stanley and the late Willie D. Stanley in Grove, Louisiana. She accepted Christ at an early age. She was a member of Blue Run Baptist Church and she attended Mt. Pilgrim Baptist Church.
Rose received her formal education through the Webster Parish School System. She was a 1960 graduate of Webster High School. Rose was employed at the Coca-Cola Plant for 12 years. She later began working for Evergreen Presbyterian where she was employed for over 20 years until reaching her age for retirement.
She worked for Minden Press-Herald for many, many years until December of 2020.
Rose's life was the influence of such a beautiful rose, and her influence will forever live on through those lives she touched. A crown studded with sparkling jewels of golden deeds rests upon her head. She had an adorable personality, and she was pleasant towards everyone she met. She will be greatly missed, but this is God's way and his will must be done.
Our matriarch, our mother, was a virtuous, loving, and beautiful woman with deep
sensitivities. Her feelings were easily hurt yet she was strong as a bull.  She was compassionate and a very giving person who showed genuine concern and empathy for others and always helped where she could.  She reared many kids during her years.  She loved kids and continued the legacy of her mother.  She had a special kind of love for all of her children, grandchildren, and great-grandchildren, however, the love she had for her grandsons was unfathomable.
Her final chapter was closed in her home on December 16, 2021, due to a sudden illness at approximately 7:30 pm, where she just slept away in the presence of her beloved daughter, Chaunda. God dispatched Heavenly Angels amidst celestial fireworks and granted Holy Independence to His faithful servant. 
She was preceded in death by her parents, Rosie Webb Stanley and Willie D. Stanley, her maternal grandparents, Anna Jackson Webb and Walter Webb, her paternal grandparents, Will Coulter and Nobie Stanley, three biological sons, two infants and Adovorn Fuller, one fictive son, Roderick Gill, her granddaughter, Andreka McClinton, her brother, Willie D. Stanley Jr.
She leaves to cherish her precious memories to two biological sons: Tommie B. Fuller of
Kileen, Tx; LaCarlus Fuller (Terri) of Minden, La; one fictive son: Transki Ivory of Bossier City, La; three daughters: Stephia McClinton Rabb (Napoleon) of Minden, La; Chaunda Fuller- Wilson of Shreveport, La; and RoLonda Stanley-Allen (Taras) of Minden, La; ten grandsons: Andrew McClinton Jr. (Marie) of Ruston, La; Ralphetis Reeder (Remasie), Deion Jones, LaCarlo Washington, Norrell Washington (Renesha), Dylan Turk, Ryan Stanley, Zyan Stanley all of Minden, La; Rarshuad Maxie of Kansas City, Mi, and Tommie B. Fuller III of Killeen, Tx; five granddaughters: Natalie Wilson of Baton Rouge, La; Andrea McClinton of Minden, La, Dominique Fuller of Columbus, Ga; Savanna Fuller of Yuma, Az; and Kailynn Allen of Minden, La; two fictive granddaughters: Tykyai Cox and Kesha Browder both of Minden, La; two fictive grandson: Brandon Harris (Katyjha) of Minden, La, and Anthony Swan of Killen, Tx; thirty-two great grandchildren, six brothers: Melvin Stanley (Fannie), Rodney Rogers (Teresa), Tommy Stanley, Willie Stanley (Yvonne), Kenneth Stanley(Deloris ), Billy Stanley (Lashekia) all of Minden, La; nine sisters, Minnie West of Compton, Ca, Minnie Stanley, Carrie Jenkins of Houston, Tx; Diane Frazier, Bobbie Heard, Priscilla Stanley Carter (Joe), Joyce Island (Lish), Patricia Shelton, Gloria Dean Womack (Bobby) all of Minden, La; best friend, Joyce Ivory of Bossier City, La: and a host of nieces, nephews other relatives and friends.
Celebration of Life Service will be held Sunday, December 26, 2021 at 2:00 p.m. at Emmaneul Baptist Church with Rev. Billy J. Hawkins officiating.. Interment will follow at the Mt. Pisgah CME Cemetery.
Services are entrusted to Kennon's Mortuary