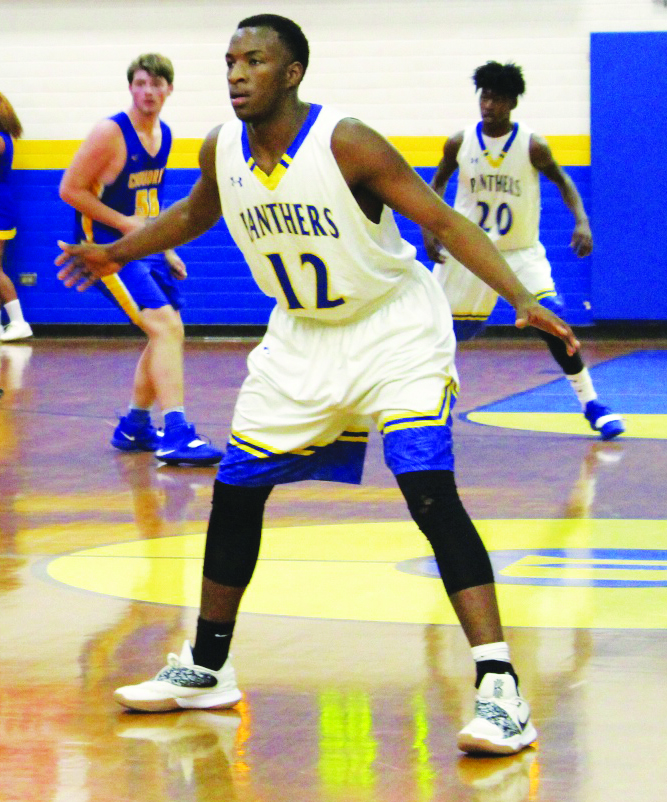 Doyline – 68, Quitman 37
Doyline picked up another win on Tuesday night by destroying Quitman 68-37 in Doyline.
"We exacted a bit of revenge tonight," Doyline head coach Michael Normand said, referring to Doyline's Jan. 26 60-58 loss at Quitman. "I believe the boys and myself all had a chip on our shoulder after the way things unfolded at their place."
The Panthers improve to 25-7 and 5-1 in district play.
Decari Markray unloaded offensively for the Panthers, scoring 41 points and grabbing 13 rebounds.
"They had no answer for our inside game," Normand said.
Doyline's defense was the story of the night, according to Normand.
"We were able to contain their main offensive threats defensively and did a great job of playing to our strengths offensively," Normand said. "I have said it many times, when we hit outside shots, we can be pretty good."
The win sets up another showdown with #4 Weston (30-5) on Friday at Doyline.
"It's a huge game for us on Friday against Weston," Normand said.
Doyline won 58-56 in the last matchup between the #4 and #5 teams in Class B on Jan. 18.
Lakeside 59, Arcadia 58
The Warriors picked up a big win on Tuesday night, knocking off Arcadia by one point in an up-and-down game in Sibley.
"We were up by double-digits early, and we were down double-digits late," Lakeside head coach Marlon McDaniel said. "But we were able to stick with what we do best and were able to prevail."
Austin Sims led Lakeside (16-12, 4-3) with 17 points.
The Warriors had three other players in double-figures in addition to Sims as Orlando Roberson had 13, Branthony Brown put up 11, and Travion Sanders added ten.
"That was a huge victory for us," McDaniel said. "I like where we are headed."
Lakeside plays next on Feb. 8 at Calvary Baptist Academy (14-13, 7-0).
Calvary won 63-43 in the last matchup between the two teams at Lakeside on Jan. 22.
Benton 65, Minden 61 (OT)
It's been a tough run for the Crimson Tide, who have now lost their fifth straight game after falling in overtime to Benton on Tuesday night.
"I sound like a broken record," Minden head coach Rennie Bailey said. "But we had opportunities to win the game, we just don't have any awareness of time and score down the stretch."
The loss drops Minden's record to 11-15, and 3-8 in district.
Zi Crawford led the Tide with 14 points. Curtis Carter had 13 and Cedric Emerson had ten.
Minden plays next on Friday at home against Huntington in a must-win game if they want a shot at the playoffs. Huntington is #12 in 4-A.