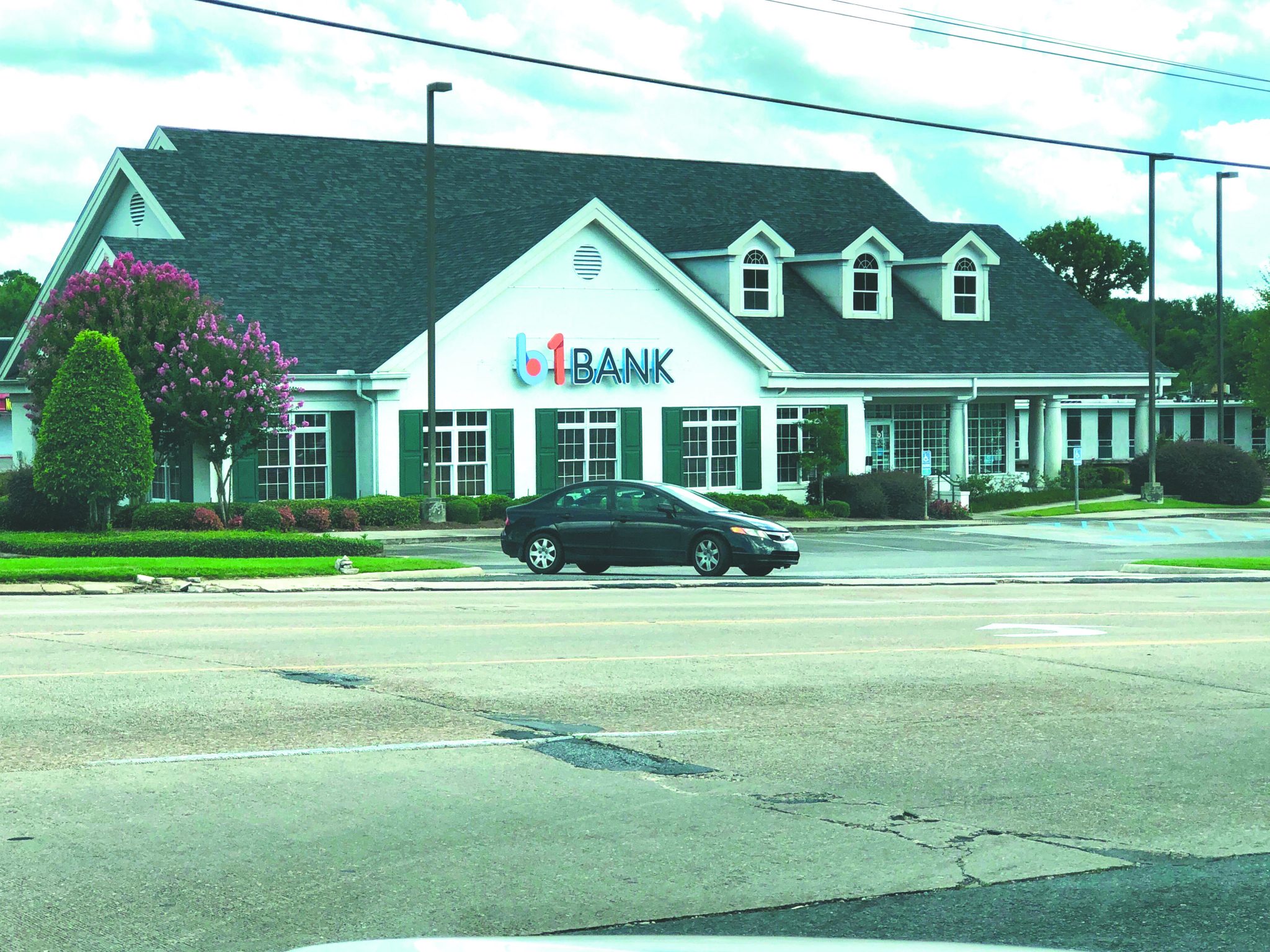 MINDEN – b1BANK, a division of Business First Bank, will soon complete the operational merger of Richland State Bank, providing b1bANK 25 locations to serve customers across Louisiana and Texas. The "go live" date is Monday, July 22, when banking software, systems and signage will change to reflect the b1BANK name and brand.
On Nov. 30, 2018, b1BANK successfully finalized the merger of Richland State Bank. Staff from both banks have been working diligently for more than seven months to prepare for the operational merger and consolidation of accounts into an integrated banking system.
"The goal is minimal customer impact," said Mike Burton, Minden market president. "We want to make this process as smooth as possible for our customers, because we place our customers at the center of everything we do."
Burton said that Richland State Bank locations across North Louisiana will close at the end of business on Friday, July 19 for the conversion and reopen on Monday, July 22 as b1BANK. As a convenience to customers during this transition, both b1BANK and legacy Richland State Bank customers may utilize the drive-thru at the 100 MBL Bank Dr. location on Saturday, July 20 from 9 a.m. until 1 p.m.
"And when the doors at Richland re-open as b1BANK on July 22, customers will find the same friendly bankers providing the same outstanding customer service, but they'll now have access to additional consumer and commercial products and services," Burton said. "This includes an enhanced mobile app, mobile check deposit, person-to-person payments, prepaid cards, courtesy coverage, wealth solutions, private banking products and commercial services for small and large businesses."
Following the merger, customers may utilize three b1BANK locations in the Minden market: 1222 Homer Rd., 100 MBL Bank Dr., and 415 Main St. Drive-through banking on Saturdays will be offered at the 100 MBL Bank Dr. location only from 9 a.m. until 1 p.m.
Burton encourages individuals and businesses looking for a banking home to come and visit with the b1BANK team.
"Our focus remains the same: customer and community," said Jack E. Byrd, Jr., chairman of the Northwest Louisiana Region. "We still believe in the principles of good old-fashioned banking, and we know that's what our customers in the Minden market expect of us. It's what we do best."