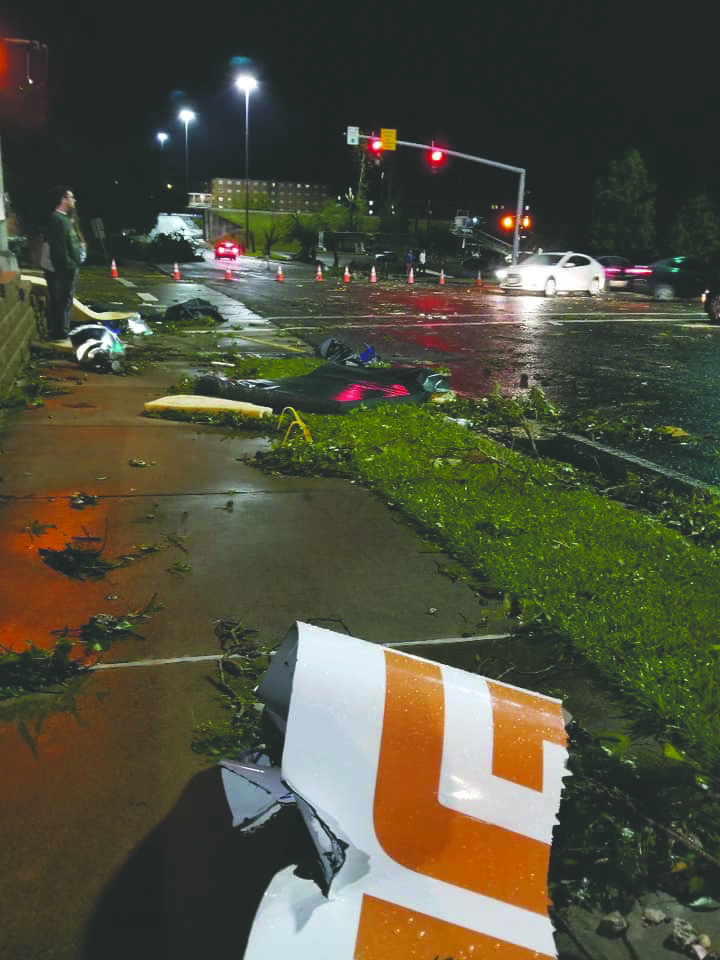 Two dead, city still without power
Two people were killed when a suspected tornado hit Ruston early Thursday morning, causing major damage throughout the city and the campus of Louisiana Tech University.
Ruston Mayor Ronny Walker took to Facebook early this morning to inform residents of the extent of the damage, and to offer a caution against traveling within the city. "The City of Ruston has been severely hit by the recent storm," Walker posted. "Please take caution and do not drive around the City unless absolutely necessary. Stay away from down power lines and trees. Most of the City is without power."
Louisiana Tech spokesperson Tonya Oaks Smith said the campus is closed today in the aftermath of the storm.
"No students on campus were injured, but a significant amount of damage occurred," Smith said. "Power lines and trees are down in some areas on and near campus."
The National Weather Service issued a tornado warning just before 2 a.m. Thursday. The storm traveled northeast through Castor in Bienville Parish on its way to Ruston.
Bienville Parish Schools are closed today due to power outages and downed trees.
According to multiple news reports, Lincoln Parish Sheriff Mike Stone said the two fatalities occurred in a house just south of Interstate 20 near exit 85.
Former Minden Press-Herald reporter Caleb Daniel said his neighborhood was heavily damaged by the storm. "Our house and cars are intact but a ton of trees and power lines are down around our neighborhood and in other random areas," he said.
The National Weather Service will assess the damage today and officially declare if the storm was in fact a tornado, and its EF rating.