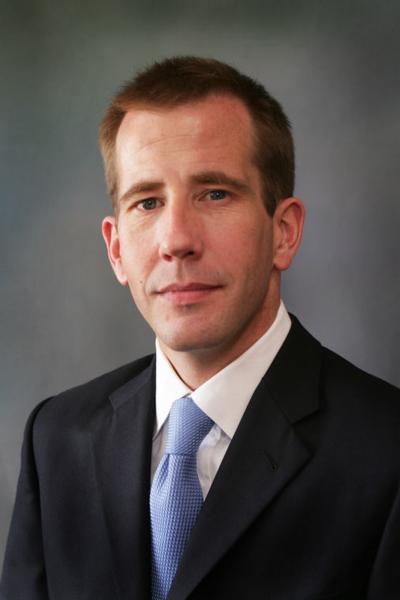 The two big Republicans running for governor have about two weeks to get their houses in order or Gov. John Bel Edwards is going to run away with the race.
Bluntly stated, Congressman Ralph Abraham and Baton Rouge businessman Eddie Rispone would appear to be competing with one another to see which candidate can put the worst commercial on television. As it stands today, Abraham wins it by a nose.
Two weeks is an eternity in politics. That means Abraham and Rispone still have time to dump every commercial they've already shot and produced and return to the drawing board. For Rispone, he should consider using a James Earl Jones-like voiceover in his TV spots instead of speaking himself. He also should insist that the cameraman shoot his commercials from a low angle so he would appear taller than 5' 7".
Rispone has a story to tell. He comes from a blue-collar family in north Baton Rouge. He and his brother founded ISC Constructors some 30 years ago. It is known as the largest specialty contracting company in the United States. ISC reportedly generates $350 million annually and employs some 3,000 workers.
A devout Catholic, Rispone is widely known in Baton Rouge for his commitment to reforming public education. He has a reputation for being very generous with his money in giving to charitable causes.
And all of that begs the question. Why isn't Rispone telling his story? After all, very few people outside of Baton Rouge knew who he was before he got into the governor's race, and the voting public, by and large, still doesn't know anything about the man because the Rispone campaign hasn't explained who he is and why he's running for governor. Parroting President Trump on immigration isn't enough. Instead, Rispone should consider saying he's running for governor because Louisiana is widely regarded as the worst state in the Union and he's fed up and he's going to fix it. He might discover that scores of voters are starved to hear from a firm leader who knows how to get things done. Like Donald Trump.
For Abraham, the path forward is far more difficult. Unlike Rispone, Abraham can't write a check for $10 million to spend on his campaign. Certainly he can put some of his own money into the race, but it'll never match the dollars Rispone and Edwards can spend.
So Abraham has nothing to lose, and if Rispone won't fill the void, perhaps Abraham can carve out a niche as the candidate who's fed up and can get things done. But first, Abraham needs to burn that TV commercial of him standing in front of the American flag like George Patton. Just burn the commercial.
Sam Hanna Jr. can be reached at samhannajr@samhannajr.com.