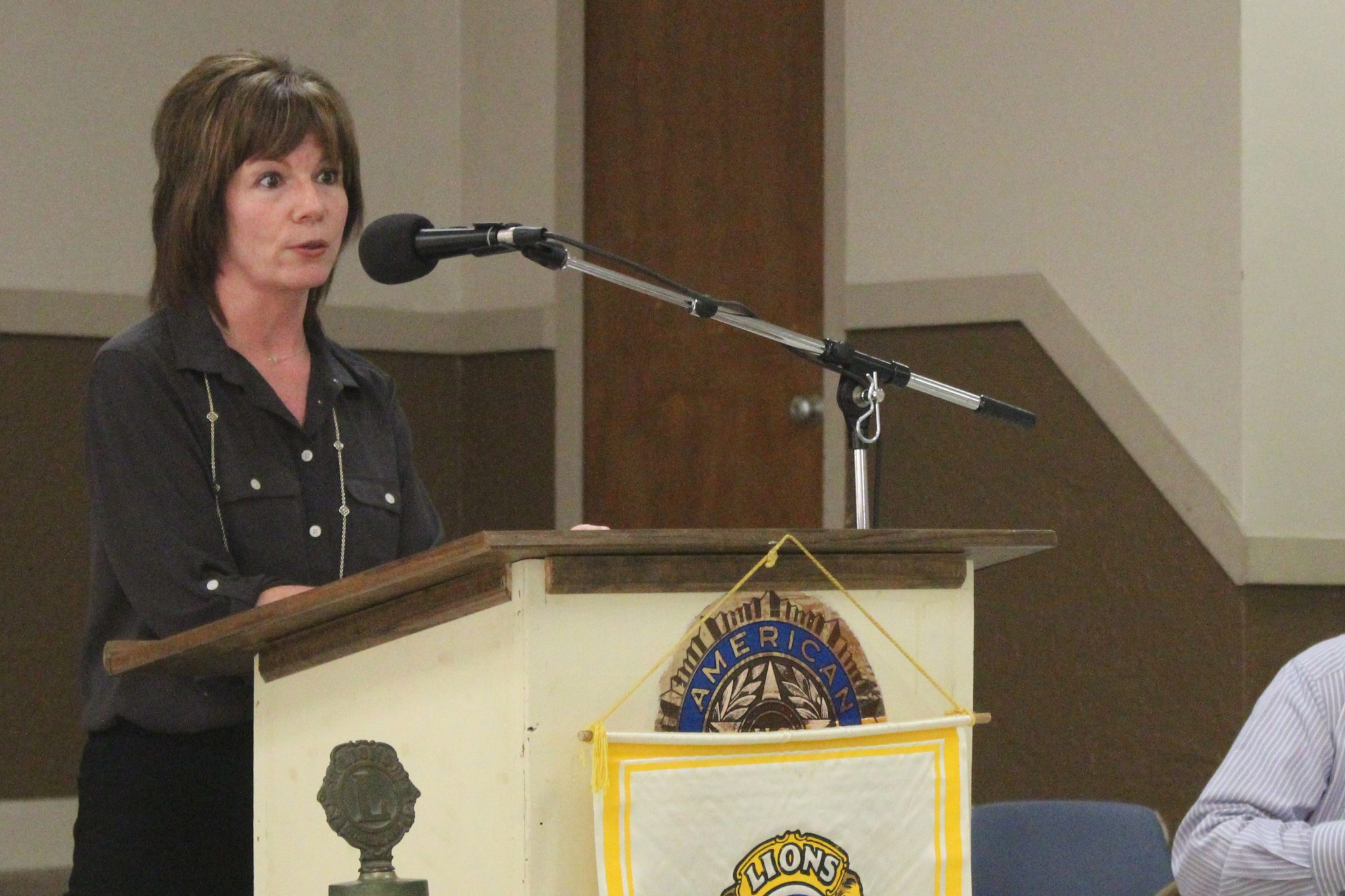 The guest speaker at Thursday's Minden Lions Club Luncheon, Sandra Samuel, shared her work as Court Appointed Special Advocates Volunteers for Youth Justice Program Director.
Samuel, who accepted the position Feb. 1, served Webster Parish as CASA Supervisor for five years.
In her new position, Samuel said she works to oversee the entire Volunteers for Youth Justice Program, assuring compliance and helping children in a variety of ways.
"Our goal is to shorten these children's stay in foster care," Samuel said. "With our end goal being to find each child a safe and permanent home."
The program spans Bienville, Claiborne, Webster, Bossier and Caddo Parish, providing services to 398 children, according to Samuel. In speaking to the Lions, Samuel pointed out men are "great advocates" and in short supply throughout the program.
"I think men bring an outlook that women doing this work may not have," Samuel said. "and we do need more advocates, as well as funding."
Samuel also shared her experience with another program: Royal Family KIDS Camp.
The week-long camp is specifically designed for foster children who have been victims of neglect or abuse in the past.
Samuel said last year's first-ever Minden Royal Family KIDS Camp brought in 22 children for a life-changing week of faith-based fun, including bike rides, tea parties, archery, campfires and more.
While the maiden camp was a success, Samuel said she is in need of volunteers and funds for this year's camp, to be held June 26-30. Other challenges included setting up and breaking down the campsite.
This year, Samuel hopes to increase the number of campers to 30, but it will take help from the community.
"Working with children from hard places is tough," Samuel said. "But seeing that wall come down makes it all worth it. We want to love them, give them a hope and show them something that's so different than what they've grown up in."