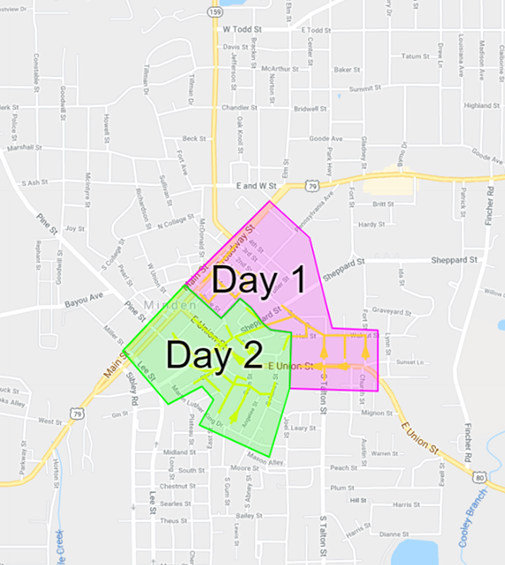 Duke's Root Control will be performing a Sanitary Sewer Smoke Testing program for Minden, LA this next week. These tests will assist the city in locating breaks and defects in the public utility sewer system.
"Smoke testing is one of the most cost-effective methods of locating breaks and defects in the sewer system (sewer mains, service laterals, cross or illegal connections). The smoke is an indication of inflow and infiltration that can enter a sewer system during a rain event and is not desirable. This reduces the capacity at the sewer plant, increases treatment costs and can lead to overburdening of the sanitary system, possibly leading to overflows," a press release from Duke's stated.
During the test, some residents may notice smoke coming from vent stacks on buildings or from holes in the ground. The smoke has no odor, is non-toxic, non-staining, does not create a fire hazard, and will dissipate in a few minutes.
To prepare for this test, residents are asked to pour one gallon of water into basement floor drains and any unused sinks during these two days. For those that won't be home during the test, it is recommended that they open bathroom/laundy windows and to close the doors to those rooms before you leave.
Should there be any concerns, we have a call center to handle resident issues at 888-655-4085. Please feel free to direct any impacted property owner to that phone number, where the City of Minden will be logging calls.