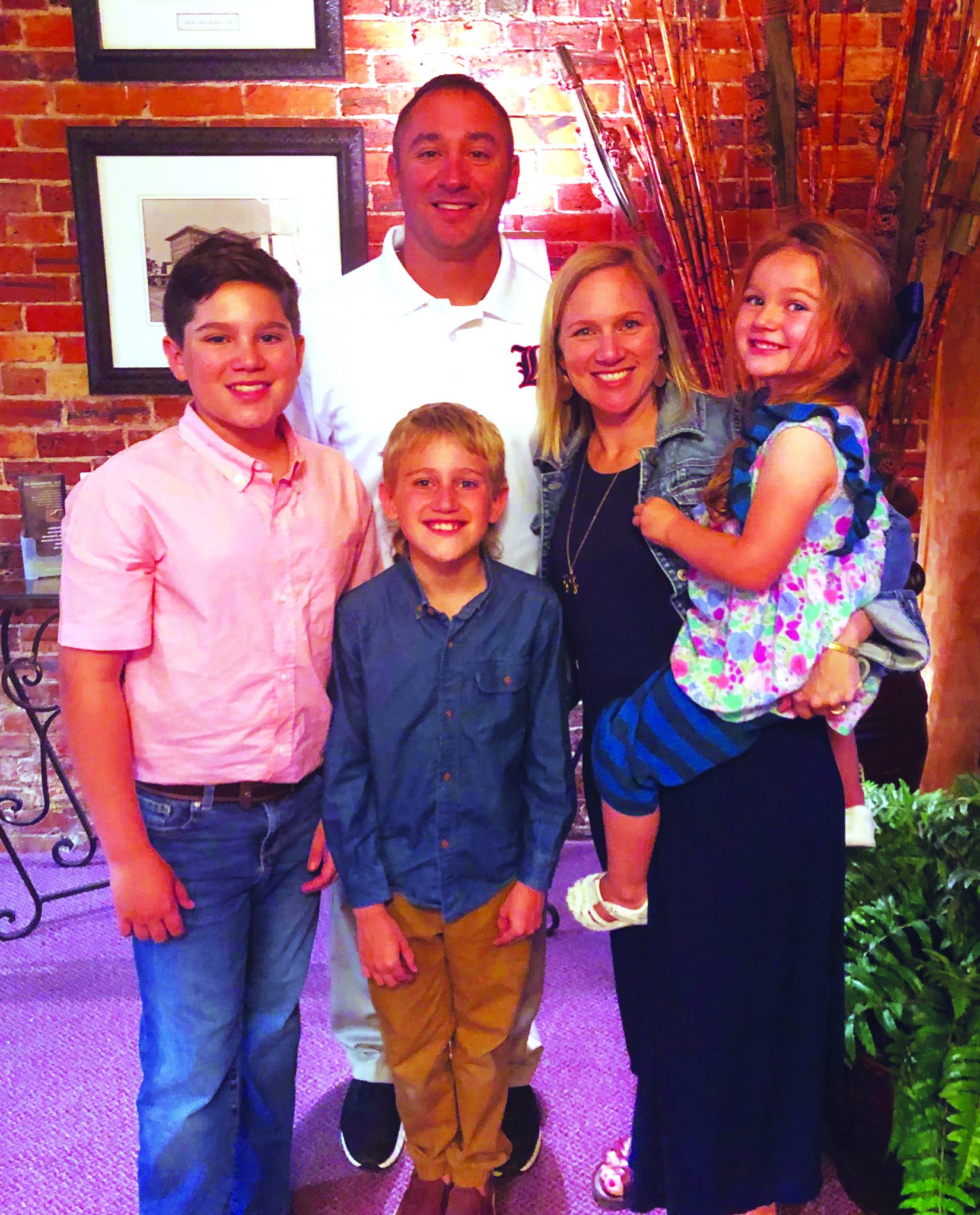 By Josh Beavers
Special to the Press-Herald
Mike Santelices, the longtime Minden High assistant coach and math teacher, has been named the new head football coach at Lakeside.
Santelices, 42, was hired Thursday afternoon by Lakeside Principal Denny Finley.
"I went into the process looking for a coach that would take players where they cannot take themselves," Finley said. "Someone that would be around for years to come and invest in their lives. His dedication to the parish could not go unnoticed in the hiring process. He left no doubt that he would be around for years and that is what our kids need."
Santelices follows former head coach Jason McClendon who took a position at North Desoto two weeks ago.
"It just feels like everything lined up perfectly for this to happen for me and my family," Santelices said. "I am truly excited and feel blessed to have this job. The second I saw the blip on the screen [the position] I said 'I want it.'"
In his 18 years as a football coach, Santelices has coached every position except linebacker. He served as offensive coordinator under head coach Randy Peters, and has most recently worked as offensive line coach with coach Spencer Heard.
In all that time as a coach in Webster Parish, Santelices has learned the importance of community and forming deep, meaningful connections inside and outside the school grounds.
"Ultimately it's about much more than football," he said. "It's about helping create productive and responsible young men. It's about helping these young men grow up and become good husbands and fathers – good people."
As far as football philosophy, Santelices said personnel often will dictate scheme. He ideally would like to run a 3-4 defense because of its versatility and the ability it provides to have faster players all over the field. As for offense, he said he prefers balance as it allows a team the ability to keep the opponent guessing. Whereas some teams are pass-heavy or run-heavy, Santelices said it is important to find the weakness in a defense and attack that soft spot.
One thing is for certain, Santelices said he has no designs on leaving Lakeside. He added with a grin "short of an LSU [or some other college powerhouse] calling with a multi-million dollar deal."
"My family is here, and my children are going to school here," he continued. "There is no one, no other school, that could call me and get me to move."
His wife, Jennifer, is also a longtime Webster Parish educator who now works as a Content Coach for the parish. They have three children, two boys and a girl, ranging in age from 11 to 3.It is that commitment to school and community that Santelices said he will immediately begin stressing as he meets with current and prospective players. "Coach McClendon started so many good things here, and I can't wait to continue to build on the foundation that he laid."
One of his first steps will be to meet with players. He stressed the importance of building relationships with the young men as some may be apprehensive of a new coach. "That's perfectly natural," he said. "I'm going to see them, let them know who I am and what kind of person I am. And we will build."
In the classroom, Santelices is a math teacher who has taught math as high as Algebra II. "The classroom is the most important thing at a school," he said. "That should be able to go without saying. You have to be able to do in there [class] before out there [sports]."
He has a bachelors degree from Southern Arkansas University.
And perhaps his most important characteristic is his positive attitude. Lakeside is a dream job for him, one that he said he will be happy to go to every morning. It is that positivity, commitment to a long future, and knowledge he has found "his home" that will hopefully translate to many more wins on the football field and higher test scores in the classroom.