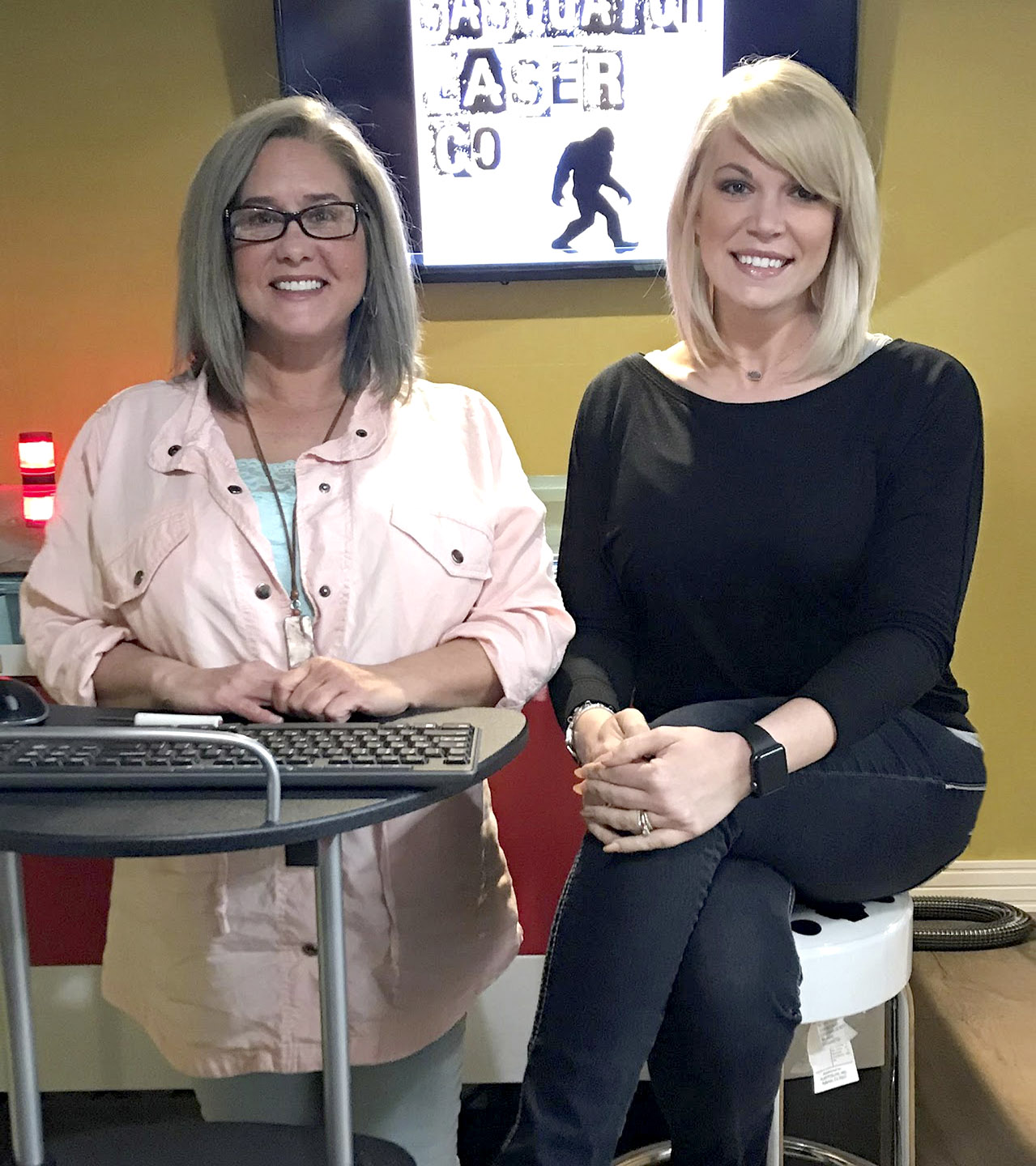 Maria Gonzalez
Special to the Minden Press-Herald
SAREPTA — There's a new and very interesting business in Webster Parish — laser engraving — and it's expected to be an online sensation.
While many people hear the word "business" and automatically think of calculators and spreadsheets, Ragen Nash, owner and operator of both Nash Security and the all new Sasquatch Laser Co., has a broader and much more innovative view of the subject.
"Nash Security has been in business since 2005 and we do really well," said Nash. "But, I have my little team here that really needed more to do during our slower times. So we started tossing around ideas. I wanted something really cool and fun for them to work on. Because when you actually enjoy your job you're more likely to give it your best."
Nash said that both Christy Knippers, Sasquatch Lasers General Manager, and Michelle Benson, her administrative assistant, are very good with vinyl and very artistic. However, being that there are so many vinyl shops in the area, they had to take a different direction.
"We didn't want to take customers away from other businesses in our community. So, Christy and I started looking into these engravers, and it all just started falling into place." said Nash.
The laser can engrave on a wide variety of surfaces — including, but not limited to ­— metal, glass, wood, and ceramic tiles. This enables them to customize anything from small dog tags to large mirrors. The question, however, isn't merely what products they can offer, but also – how is this new business expected to affect our local economy?
"We're definitely looking at the bigger picture," Nash said. "This is a business that's new and unique to this area.
And while we do expect to be booming online, we also expect to get a lot of support from the community. As people learn what we're capable of, this business will expand. With our overall goal being to eventually bring more jobs to this area."
Sasquatch Laser Co. can now be found on Etsy, as well as Facebook, where you can not only see what items they have to offer and place your orders, but also check out video clips of the laser in action.