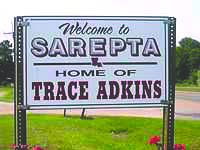 There will be a Celebration of Friends reunion for the former students, teachers, and workers of Sarepta High School on Saturday, October 15, 2022.
The reunion will be held at the Sarepta Community Center, located in the Town of Sarepta Park at 210 Vines Street, starting at 11 a.m. There will be a catered fried-fish luncheon around noon that day.
The Community Center is currently showcasing a display of all the former Sarepta High School graduation class pictures.