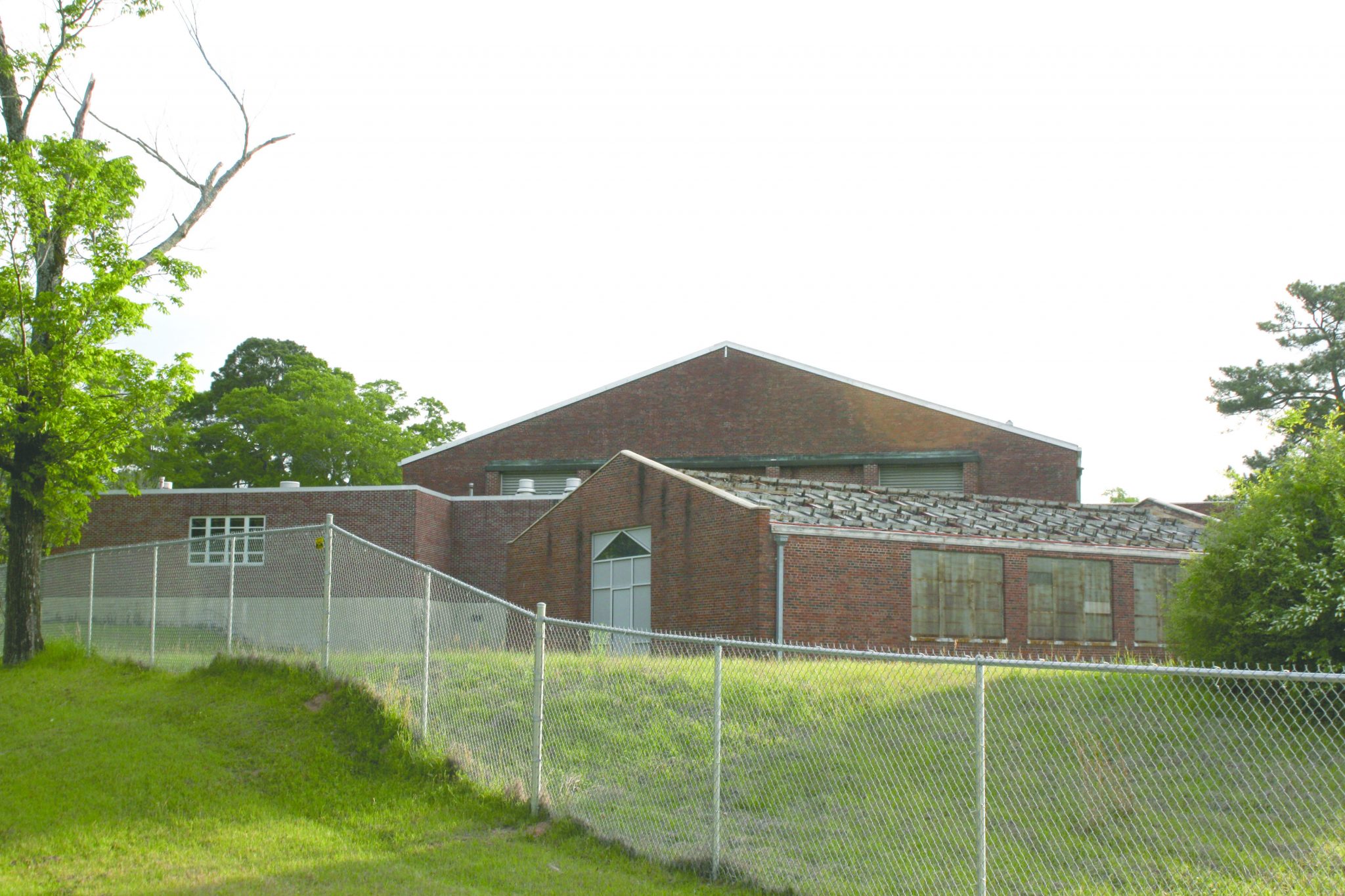 The Webster Parish School board held their monthly meeting Monday night where they moved quickly through a lengthy agenda, which included the board seeking permission to begin advertising for and receiving bids for the demolition of the condemned Webster Parish Enrichment Center and the old Minden High School gymnasium/natatorium. It was approved unanimously by the board members and was announced that ALTEC will be the contractor of record to oversee all aspects of the bidding process and the demolition of both sites.
Another item on the agenda to get approval from the board was the Coach's Handbook and job descriptions, presented by Kevin Washington, Assistant Superintendent. The handbook and job descriptions were given to the board to look over at last month's meeting in early March. "We had a group of coaches and athletic directors, along with Crevonne Odom, Robin Tucker, and some other central office personnel who shared in putting this together. We thought it was much needed," said Washington. This handbook is the first one the parish has had in place.
In his report, Johnny Rowland, Superintendent of Webster Parish Schools, brought up making repairs and upgrades to Griffith Stadium and the possibility of pursuing a softball field for the Minden High School softball team. The ownership of the stadium is unknown at this time and would have to be known in order to come into an agreement with the owners to begin repairs and upgrades.
"I think it would be wise to contract with a local attorney that has experience with the history of our community and the history of this situation, someone that can go and research this and bring back to you, as a board, who has the title of Griffith Stadium or is it broken up into parts, however it is," said Rowland.
"This attorney would come back and inform us of this information, so that we will know who are we going to enter into with, when we talk about some type of a cooperative endeavor agreement moving forward." The approval of going into contract with a local attorney to clarify the ownership of the stadium will be an item on next month's agenda.
The agenda also included approving to adopt a resolution opposing all proposed legislation that transfers the administration and collection of local sales and use taxes to the Louisiana Department of Revenue. House Bill No. 57 has been pre-filed, along with other constitutional amendments that have either been pre-filed or are in the works for state central legislation.
The opposing resolution states that local taxing authorities possess the best knowledge and experience to properly collect it's own taxes. "We are opposing the centralized sales tax collections because our local sales tax commission is more focused on collecting the taxes for our district," said Crevonne Odom, Finance Director for Webster Parish School Board. "They don't succumb to the political pressure that the state succumbs to as far as letting certain industries get away with not paying sales tax or waving their sales tax." The resolution was adopted and approved with no opposition.
Before closing out the meeting, Washington wanted to thank Mrs. Yolanda Palmer, the Federal Programs Supervisor, and her staff for heading up the reading initiative, "One District, One Book," that began last week in the Webster Parish Schools.
Parents were encouraged to take and share photos of their children reading the book. Tucker encouraged everyone to check them out on the Webster Parish Facebook page. "Everything in the world is so negative, especially anything to beat up teachers, school board, and school personnel. Anything that is sent to me that is appropriate and positive about our schools and about our kids and what they are doing, we post," said Tucker.
"With the reading initiative it really showed us the power of social media, in a good way. Just seeing the parents involvement and to see the support from school to school and community to community, I thought was outstanding."