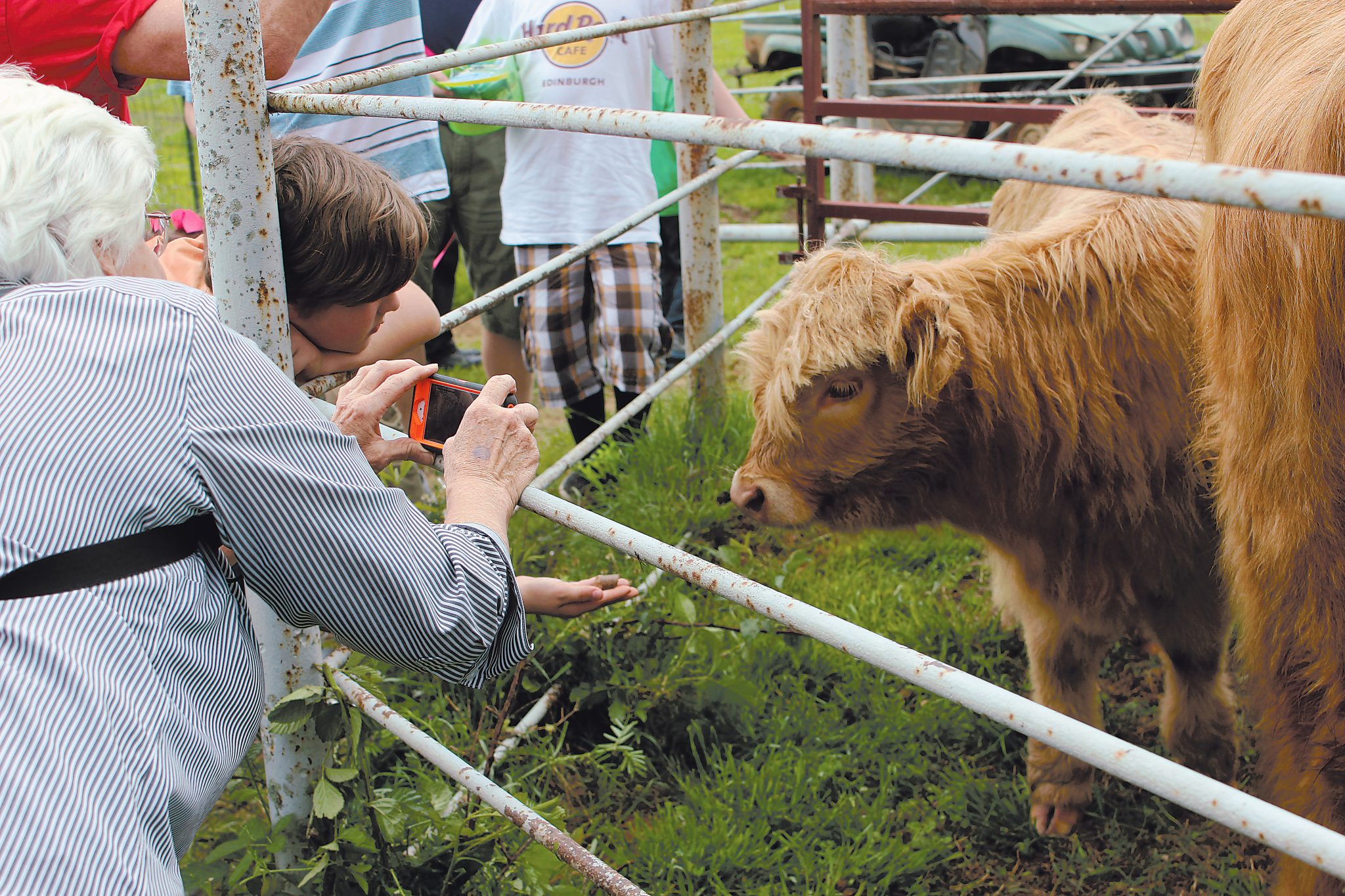 In celebration of Scottish culture, the 15th annual Scottish Tartan Festival will be Saturday, April 2, at Scotland Farms in Minden.
Located on U.S. 79 and Highway 518, the festival will include exhibits such as blacksmithing, weaving, spinning and broadsword demonstrations.
Dr. Alan Cameron, owner of Scotland Farms, says one special feature of the day will be border collies that herd the Highland cattle.
"This is the only festival in the United States that I know of where the border collies actually work the Highland cattle," he said. "Most of the time, they'll work sheep. Since we have the farm, they work the cattle."
Highland cattle are distinguished by their long hair and long horns.
The hayrides are one of the biggest attractions as well, he says, where festival goers will get a tour of the farm and the events.
Registration for the Lochness fishing tournament will begin at 8:30 Saturday morning for the children.
Smithfield Fair, Emerald Accent, Jed Marum and the Red River Pipe Band are among serveral that will provide entertainment throughout the day.
Burgers will be served and cooked by the mission group from First Baptist Church in Minden going to Nicaragua. All proceeds from the burger plates will go to the mission trip, Cameron said. Tickets are on sale now, he said.
The kirking will be at 10:45 a.m. Sunday, April 3, at Minden Presbyterian Church. Cameron says it is the blessing of the Tartans. Jake and Rachel Chapman will sing at the kirking, he added.
The Scottish Society was formed roughly 20 years ago, and Cameron says it was formed because 75 percent of the population was unaware of their Scottish heritage.
"We started the festival on Tartan Day," he said, "and Tartan Day is when Robert the Bruce declared Scottish independence from England after he defeated the English in 1320. He wrote a declaration to the Catholic church at that time telling England to 'leave us alone, we are free.'"
April 6, 1320 was declared Tartan Day and is now considered a national holiday as well as a holiday in Minden. In light of that, the Tartan Festival is held as close to Tartan Day as possible, Cameron said.
The festival begins at 10 a.m., and is $5 per adult and $3 per child aged 6-12. Children aged 5 and under are admitted free of charge.
For more information, email scottishsociety@gmail.com or call 318-393-2693 or 318-716-9081.
Scottish Society of the Louisiana Highlands is hosting the festival and is a nonprofit organization established to promote the awareness of Scottish and Celtic heritage.