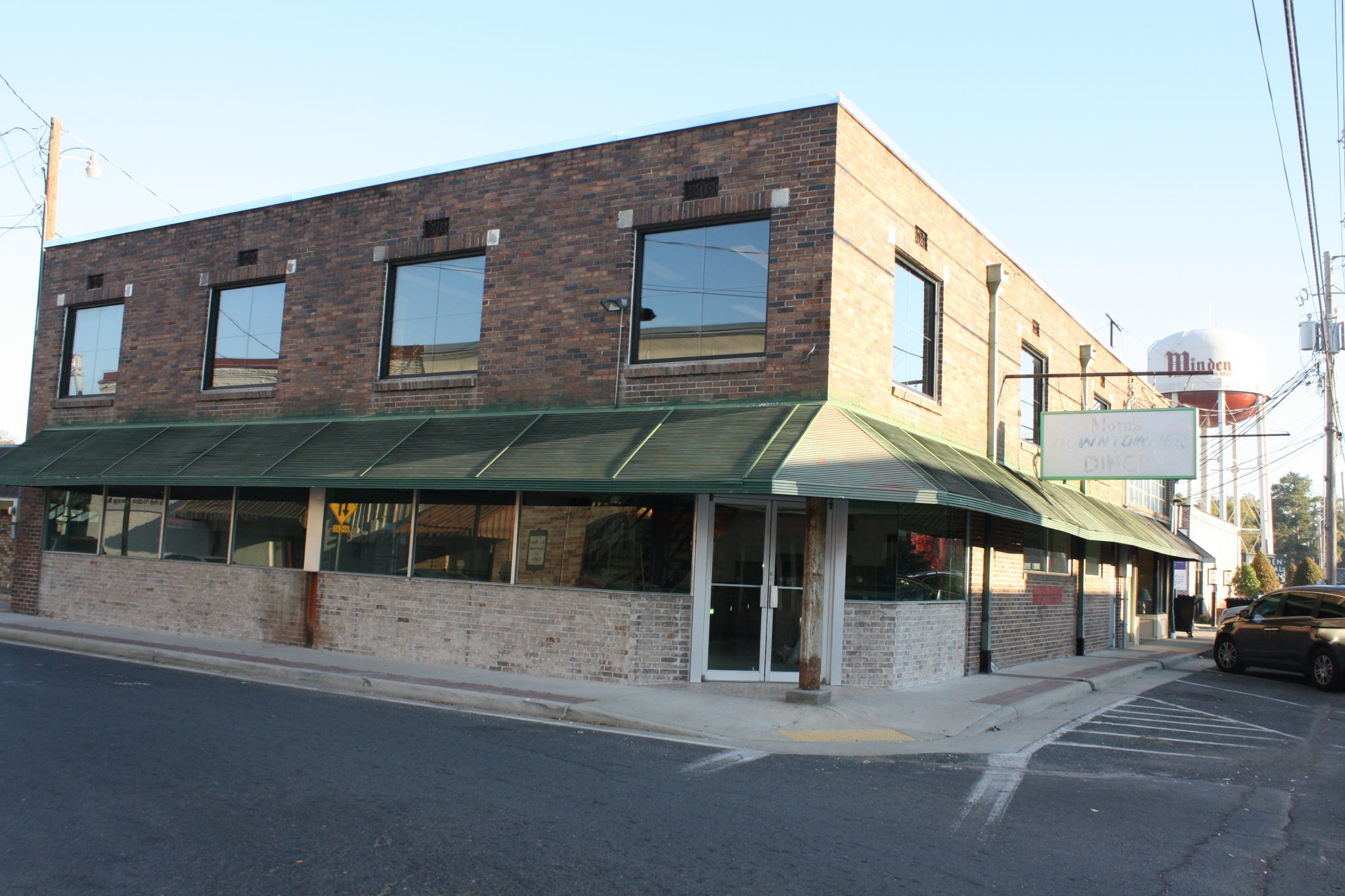 Renovations are nearly complete of 801 Broadway in downtown Minden. Devin Martin, who owns the building with his wife Jodi, will house his Security Pro office and showroom in the second floor suite.
Martin began his career in the security industry years ago as a manager with a large security company in Monroe. For the past 10 years Martin has owned and operated the Minden-based business.
"I've overseen thousands of installs across north Louisiana," Martin said. "I help protect several businesses and homes in town, and what I enjoy about providing service is I know my customers by name. When something goes wrong or there is a concern, they don't have to call a '1-800' number. They call me and I consider it a privilege to help them."
The new showroom will display feature products such as home automation for controlling thermostats, locks, lights, garage doors, and camera viewing from a smartphone.
Security Pro offers residential and commercial alarm systems, as well as camera and audiovisual systems.
Martin is looking forward to working out of the new office and said being downtown is wonderful.
He plans to have a historically accurate sign installed on the exterior of the building, which will house Geaux Fresh Bistro and Bakery on the first floor.
"We have had a fun time renovating the building and we are preparing to open in the next several weeks," Martin said. "The shell is old, but the guts are new. So much work has been done here- floors, electrical, plumbing, central air and heat, new roof and ceiling, an up-to-code kitchen."
Martin says it is all worth it to help grow business for his family and in Minden.
"The service Security Pro provides families and businesses is so important," he said. "I like helping people and this service offers them peace of mind and to feel safe.
"Reports of break-ins and robbery are so frequent," he continued. "People have said to me after using our service that they didn't know how much relief it provides."
Examples Martin named included when spouses go out of town, children or elderly relatives who are without supervision and business owners who want to track the coming and going at their properties.
"In this day and age, it helps easy worry to have security systems and monitoring in place," he said. "Overall- this is a great area as is much of the territory we cover in north Louisiana, but times have changed."