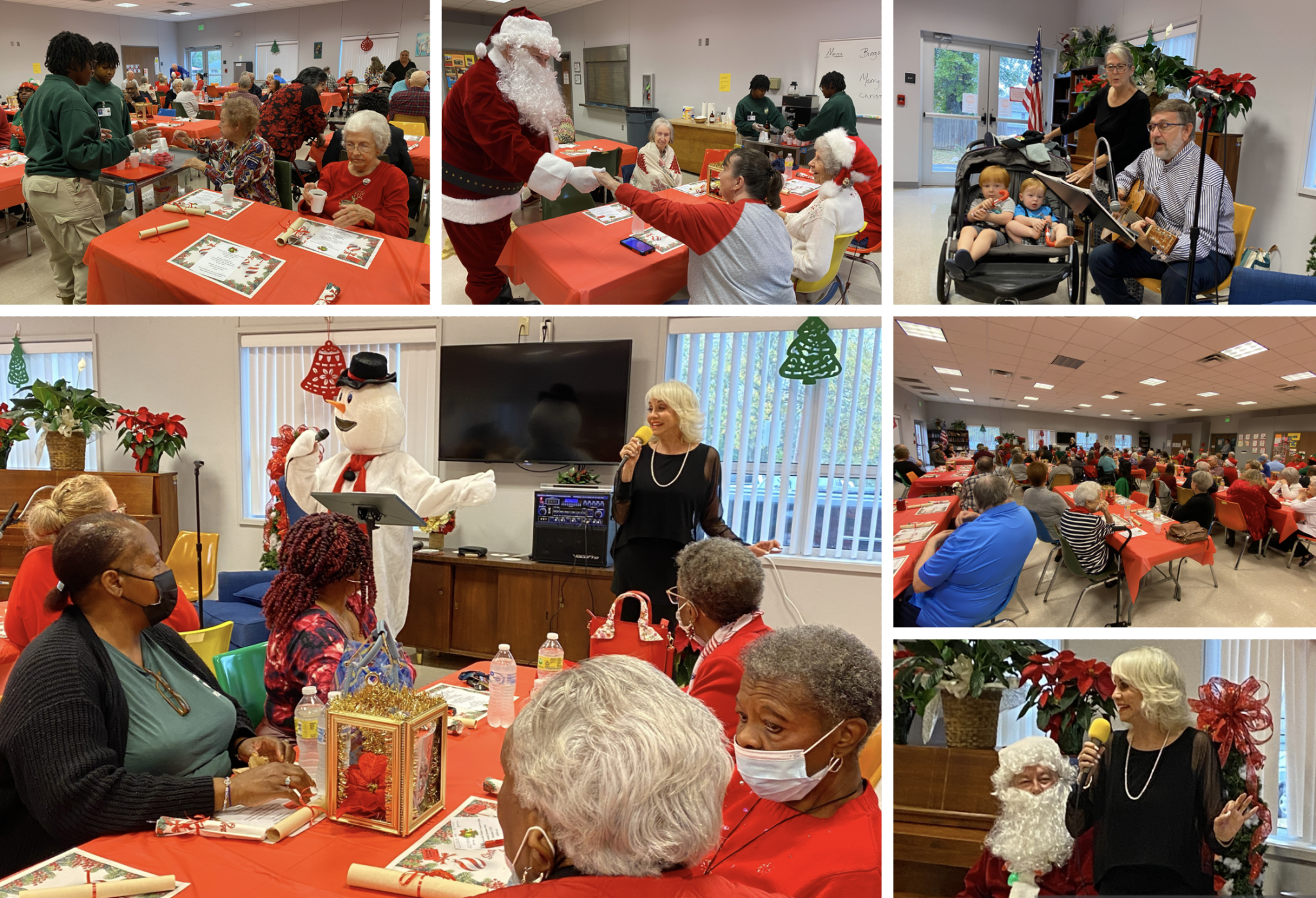 The Webster Parish Council on Aging hosted its annual Christmas party on December 9 at their center, which is located at 1482 Sheppard Street in Minden.
A big crowd came out to celebrate Christmas with fellowship, entertainment, door prizes, and food. Almost everybody was dressed up or wearing Christmas-themed clothes, and some took this opportunity to have their pictures taken in front of the spectacular Christmas tree.
A group of teens from the Louisiana National Guard Youth Challenge program came out to serve coffee and beverages, and Santa Claus and Frosty the Snowman made appearances as well.
Sherry Dodson, Karen Guice, Dr. Bryon McCoy and Lynne McCoy provided the entertainment, singing Christmas songs for the seniors. Afterwards, door prizes were given out and everyone was served lunch.
The Webster Parish Council on Aging provides a number of services to help seniors live better and enjoy life more. As Johnny Johnson, the executive director, said, "I found out early on when I came to work here that the staff here isn't in it for the money. They're here because they care. Each and every one of them cares about y'all, and they want to do their best for y'all. Every day I see it, and I'm constantly amazed at the things they do to help all of y'all and to help this community."
For more information on the Council on Aging, you can contact them at (318) 371-3056.