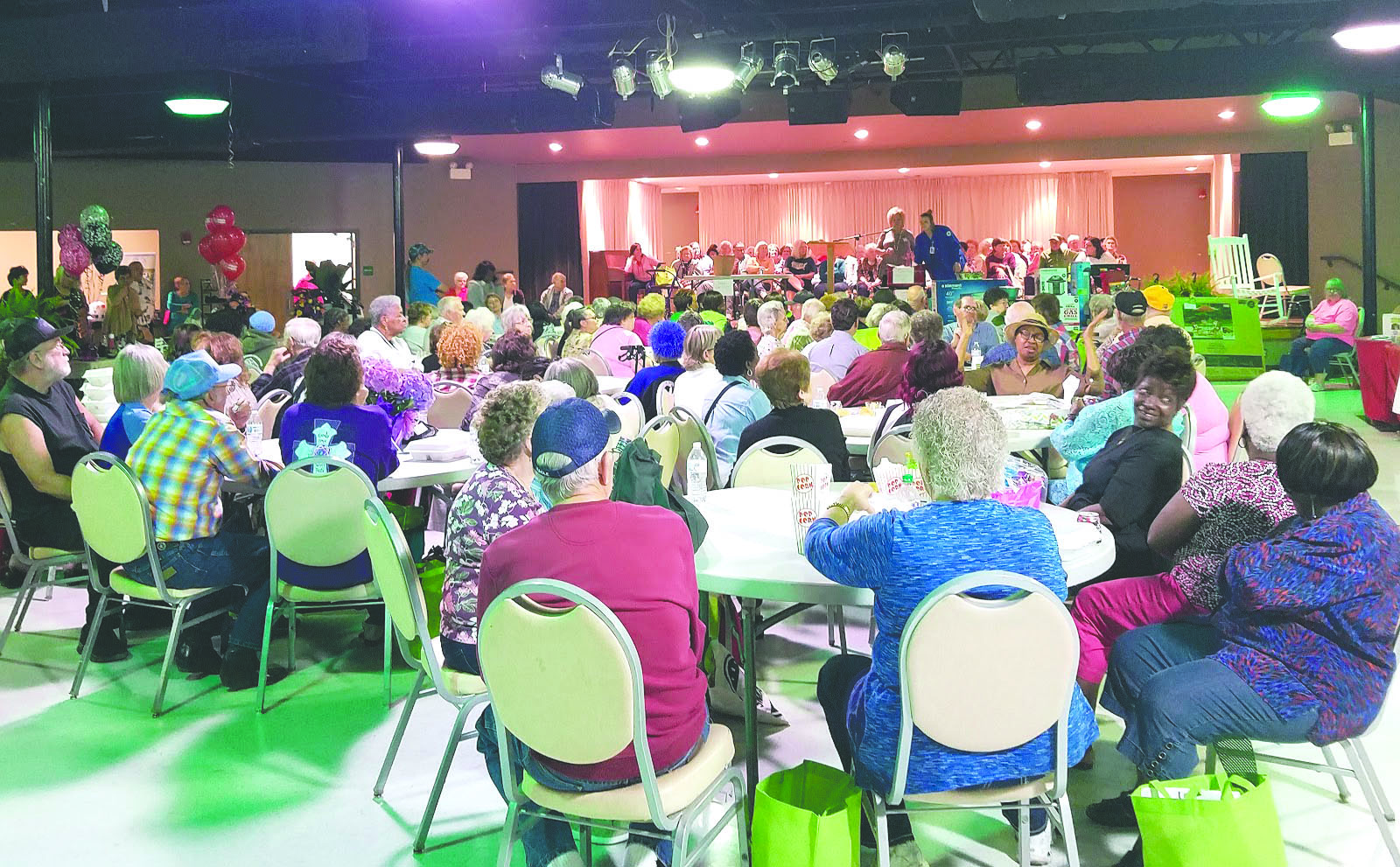 Senior fun day draws nearly 400 to CAC Friday
Maria Gonzalez
Special to the Minden Press-Herald
SPRINGHILL — Springhill Medical Center Senior Friends' 8th Annual Senior Fun Day was the largest yet, with nearly 400 community members in attendance, leaving the Frank Anthony Community Activity Center with standing room only.
Senior citizens from all over Webster Parish enjoyed bingo, shuffleboard, a cake walk, a free meal provided by Regional Hospice, and much more.
"There's a lot of work involved in setting up this event," said Dianne Jennings Blake, head of SMC Senior Friends. "I was here until 9 o'clock last night and all morning, but I absolutely love it. Just to see everyone happy and having a good time, it makes it all worth it!"
There were more than 30 vendors set up with games and prizes, among which were Town & Country Nursing and Rehab, Shelter Insurance, The Bootery, and Vivian Healthcare Center.
"I believe this is our third year to set up here," said Missy Putman of Vivian Healthcare Center, "And each year it's gotten bigger and better. We're so glad to be a part of it!"
SMC Senior Friends is a non-profit organization for people ages 50 and over. They provide educational programs, exercise programs, and many other benefits for senior citizens.
If you'd like more information on upcoming events or how to become a member, please call the center at (318) 539-1040 or visit their Facebook Page.