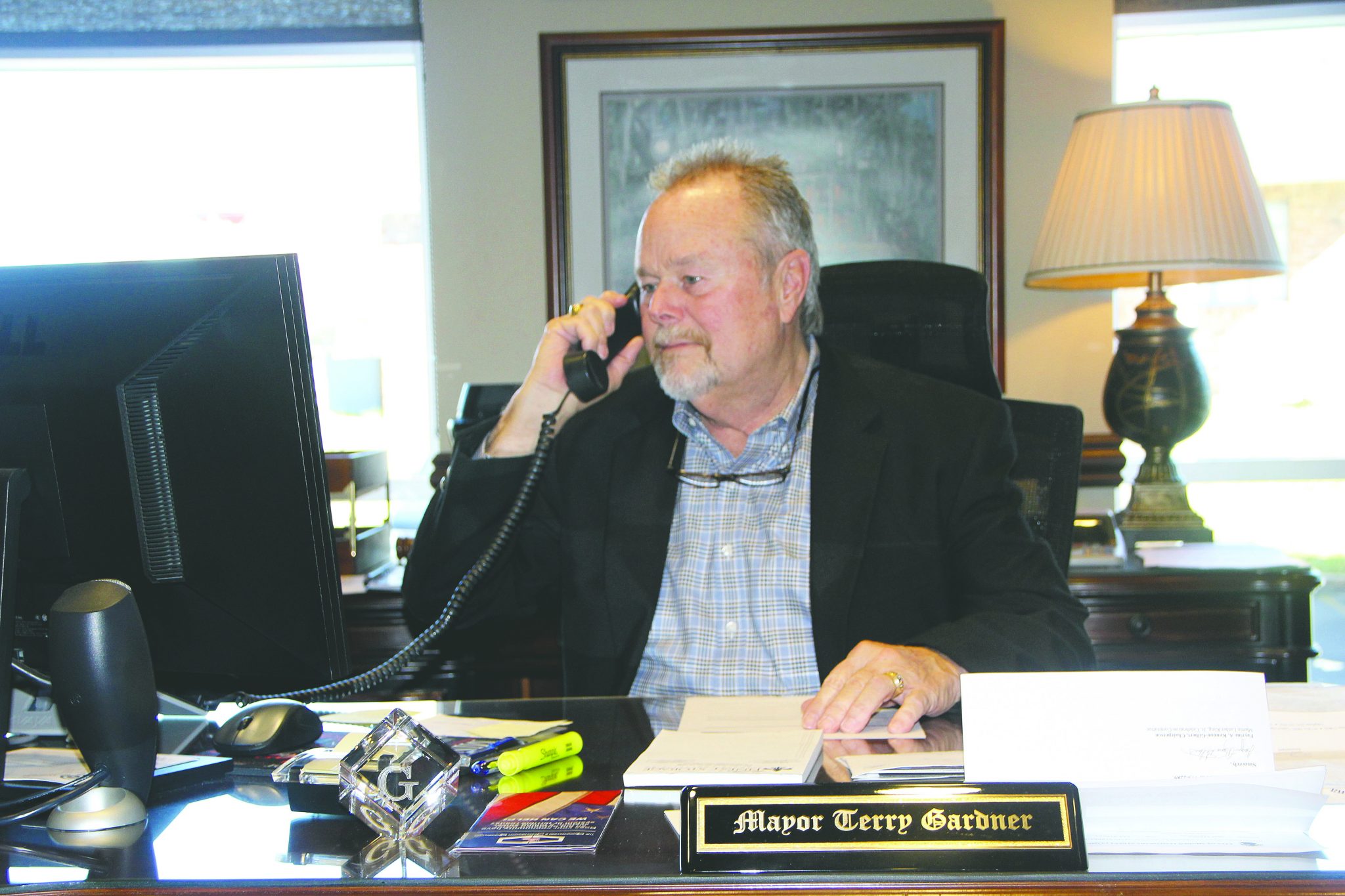 Mayor Gardner reflects on first 10 days in office, council meeting
Mayor Terry Gardner's first ten days in office have been exciting with an infrastructure related emergency, his first City Council meeting, and the creation of a new department. Gardner is off to a fast start.
Gardner's first City Council meeting was a new challenge for the mayor. Gardner intimated that he felt prepared but a little overwhelmed.
"I've gone to city council meetings and workshops through three administrations. It's a little different sitting up there in that chair than sitting in the audience," Gardner said.
Bonds are being made between the mayor and the city council members as they work together toward new goals. Gardner said he'd spoken with three of the members within one morning.
"We're going to be friendly with our neighborhoods and our whole community. Things are already coming together," Gardner said of his relationship with the council members.
The first large task the mayor has taken on is creating a Social Media Department. The department will consist of two employees who will market the City of Minden.
"They're going to work with the news channels in Shreveport and with the Minden Press-Herald because we all want to see Minden do well. I think it's going to help bring awareness to Minden. I think it will cause people to want to move to town and live here" Gardner said.
On Friday, January 4 there was a sewer main break on Pine Street. The break was the largest in 30 years. City workers were there around the clock until 4:00 pm Saturday when the main was repaired. Two subcontractors had to be brought in from the Shreveport-Bossier area to help with the repair.
"I'm thankful as a mayor that we have such dedicated employees. Every time I went out there to check and see how things were progressing, I never heard a negative word or any negative comments," Gardner said.
Customer service was not interrupted because the sewer was rerouted.
"People might think our sewer rates are a little high, they might think our water and electric rates are high. While other municipalities have these same services that we have, they can be out for three or four days at a time. Our guys do what it takes to get the job done and get utilities restored in a timely fashion," Gardner said.
Other sewer repairs are on the way as the city recently received a grant for sewer upgrades in the residential area near Fibrebond.
"We've applied for this grant for four years and finally received the grant. We're going to get new sewer lines in the Fibrebond area and some of those residential streets. Robinson's Trailer Park will get new sewer lines," Gardner said.
Gardner sees the support he's gotten so far as the highlight of his first days in office.
"The best part is the support and encouragement I've had from the community, and the encouragement I've had here at City Hall. Whether they were on my team or not during the election, we've already created a bond. We're all on the same page, we're all working together," Gardner said.