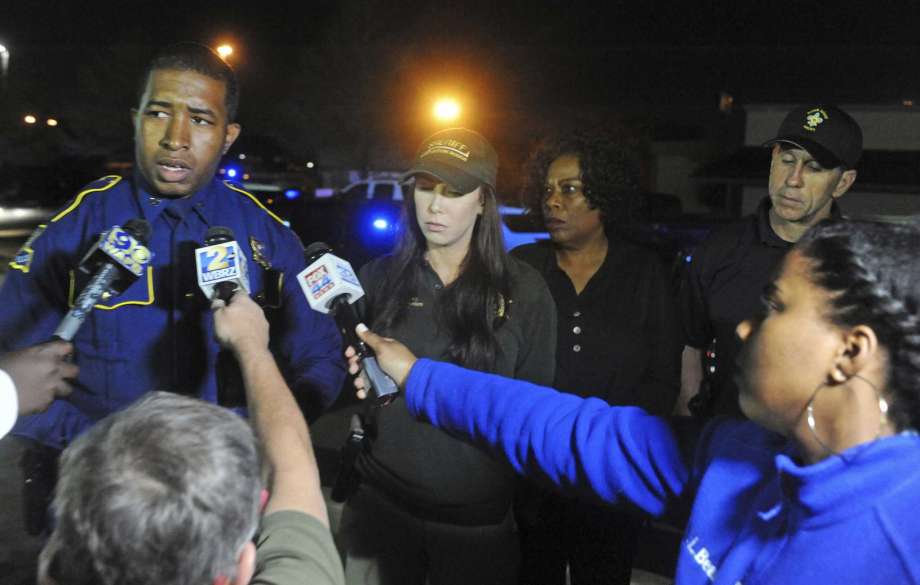 BATON ROUGE — A sheriff's deputy in Louisiana is dead after being shot near a movie theater in Baton Rouge, police said Sunday.
East Baton Rouge Sheriff's Office deputy Shawn T. Anderson was rushed to the hospital after being shot while on duty late Saturday, spokeswoman Casey Rayborn Hicks said in a news release. Anderson, 43, was conducting an investigation with another deputy at a strip mall near the AMC movie theater when the shooting occurred.
"Our hearts are broken as we grieve for one of our brothers," Sheriff Sid Gautreaux said.
Louisiana State Police spokesman Bryan Lee told local media outlets that the deputies were not responding to a call for service.
A suspect was shot and injured and taken to a hospital. The condition of the suspect was unavailable.
Anderson began working at the East Baton Rouge Sheriff's Office in 1999. He was presented the Life Saving Award in 2010 for saving the life of a woman on Old Mississippi River bridge and recognized for serving more than sixty high-risk warrants in 2013 as part of a SWAT team with no injuries or shots fired. He also delivered a baby on the side of the road last year.
Baton Rouge Mayor-President Sharon Weston Broome and Police Chief Carl Dabadie asked for prayers for Anderson's family.
"I think we are a very praying community and I think that thoughts and prayers are needed here and we come together just like we always do and always have," Dabadie added. "There's no doubt we won't here, also."
The New Orleans Advocate quoted Hicks as saying the Louisiana State Police would conduct the investigation.
Authorities did not release the identity of the suspect.
The deputy was taken from Ochsner Medical Center shortly after 2 a.m. Sunday with a procession of law enforcement vehicles.
"Our hearts and prayers are with the family and friends of the fallen deputy and all the brave men and women in law enforcement who risk their own safety every single day to protect the communities they serve," said Corey Amundson, acting U.S. attorney. "We will devote whatever federal law enforcement resources are necessary to ensure that justice is served."