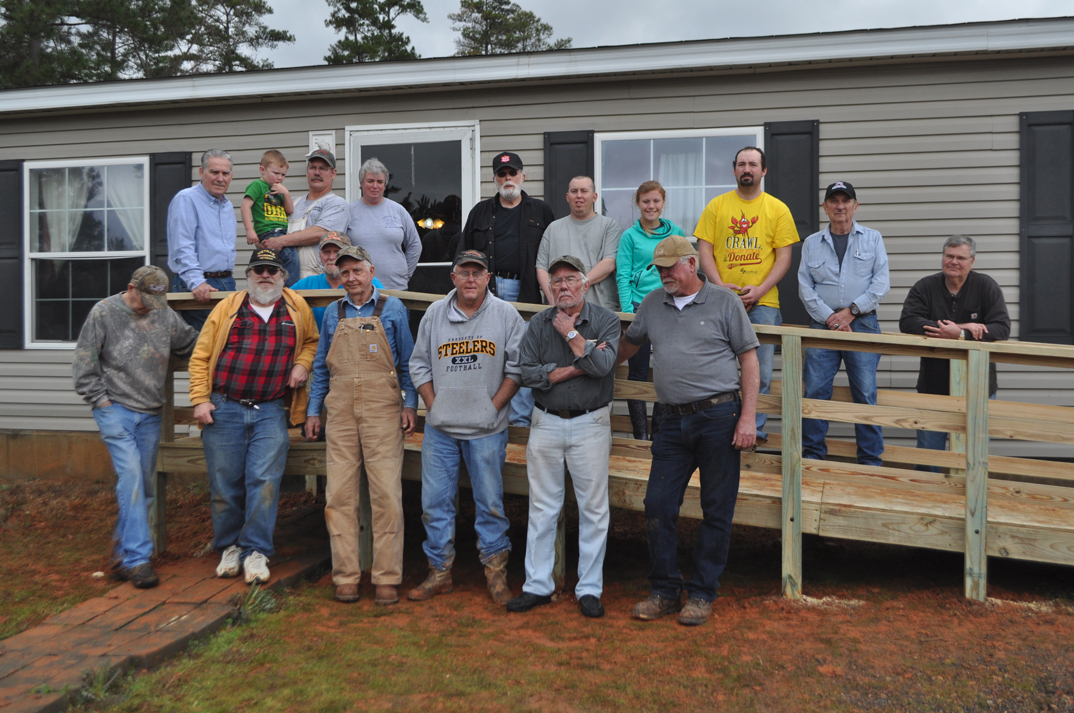 "The Spirit of the Lord God is upon me, because the Lord has anointed me to preach good tidings to the poor;
 He has sent Me to heal the broken-hearted,
 To proclaim liberty to the captives. And the opening of the prison to those who are bound to proclaim the acceptable year of the Lord. And the day of vengeance of our God; to comfort all who mourn," Isaiah 6:1-2
The "Ramp Up!" program at Sibley United Methodist Church is reaching a milestone as volunteers in the ministry built its 200th ramp in Haughton Saturday.
"We just think it's great," Tracy Lewis,