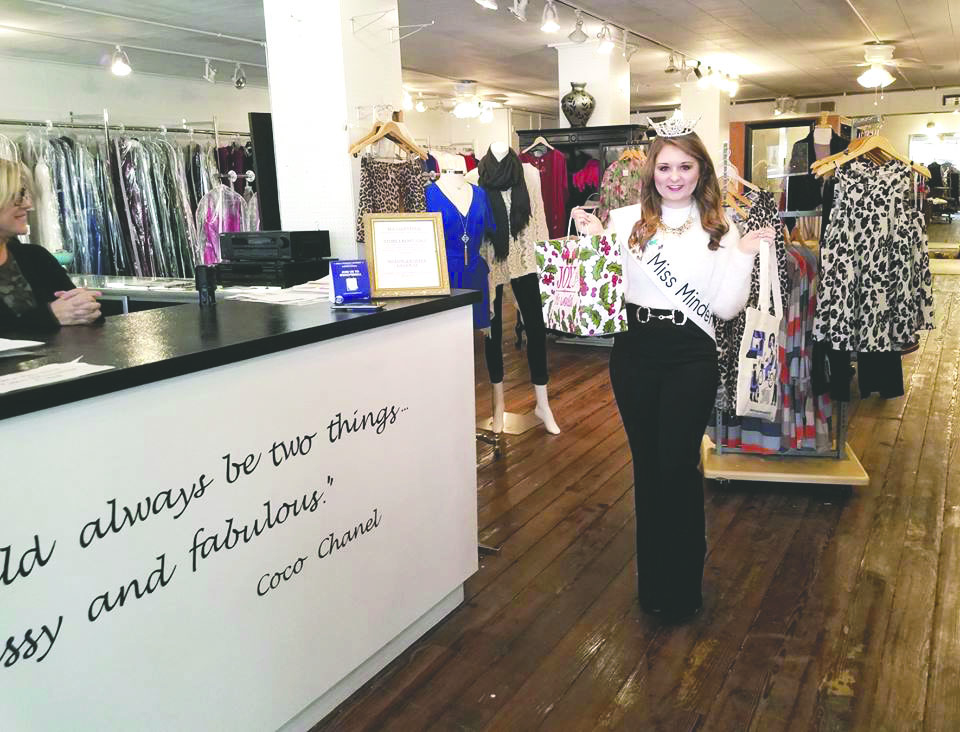 Small Business Saturday was a success for many Minden businesses.
"We saw a lot of business. It was a good day for us," Bobbies Hobbies owner Tammie Eaton said.
This was the second year of Eaton organizing the small business scavenger hunt with the help of other business owners. Shoppers used "passports" to guide their Saturday visits to local shops they may not have known about otherwise. In 2017, 94 passports were turned in. This year 300 passports were picked up and 250 were turned in. Many shoppers were at the welcome stations at 9:00 am sharp to pick up their passports.
The day started with brunch with Mrs. Claus at Geaux Fresh which was one of five welcome stations where shoppers could pick up their passport. The event ended at Broken Bean Cafe where Miss Minden, Sharity Brent and Miss Outstanding Teen, Laney Wall, pulled passports for a variety of prizes donated by local businesses.
One of Eaton's favorite moments throughout the day was seeing a little girl put on a promotional crown in Merle Norman and seeing her still in the crown at different businesses throughout the day. There were also many people who discovered businesses they never visited before.
"Some people came in and said, I'm glad you're participating because I didn't know you were here," Eaton said.
Business owners communicated gratitude for the community's support in messages to Eaton.
According to a Small Business Saturday survey, 96% of consumers who shopped on Small Business Saturday said the day makes them want to Shop with small businesses throughout the rest of the year. Main Street Board chairman and mayor-elect, Terry Gardner echoed the same sentiments.
"Even if they didn't buy anything, it made them aware of the wonderful gift shops, dress shops, and jewelry shops we have in town. They'll remember that when they need to buy something in the future," Gardner said.
Gardner said small businesses have a large impact on Minden.
"Any community, whether it be small or large, the backbone is your small businesses," Gardner said.
Eaton feels that local businesses uniting to put the event on is encouraging to her.
"All of the businesses coming together and supporting me, that was the biggest thing," Eaton said.
Nationally, this was the ninth annual Small Business Saturday, which was started by American Express. A record estimate of $17.8 billion was spent across the country as part of the initiative.
"It makes people aware that small businesses matter," Eaton said.