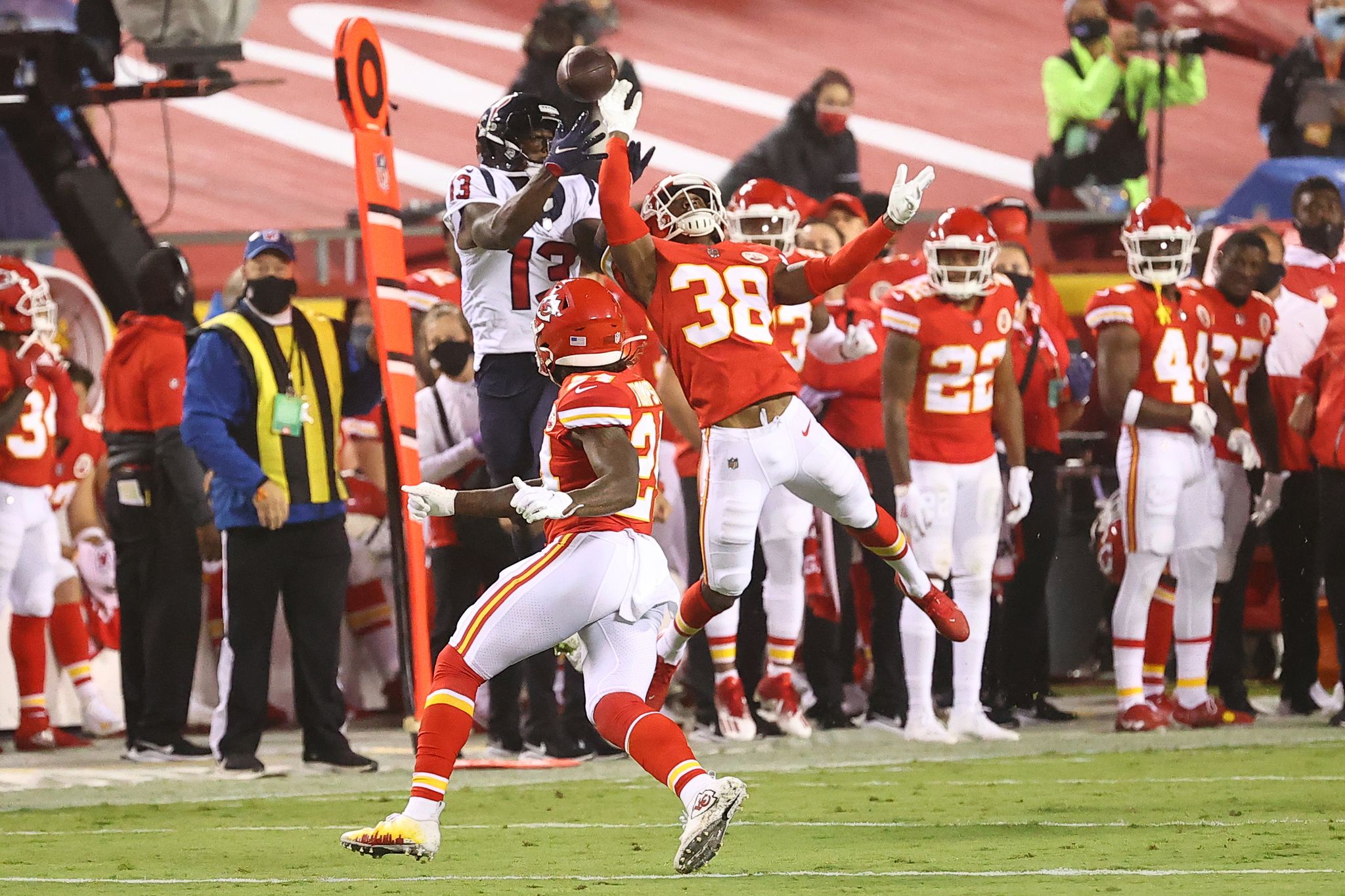 Former Minden High School and Louisiana Tech University L'Jarius Sneed turned tied for Kansas City's lead in tackles Sunday as the Chiefs defeated the Buffalo Bills 42-36 in overtime to advance to this weekend's AFC Championship Game.
Sneed totaled six tackles and also turned in one of the game's biggest plays as he sacked Bills quarterback Josh Allen for a 15-yard loss in the first quarter of the contest
The cornerback was also in for all of the defensive snaps for the Chiefs in the win.
Kansas City has won six straight AFC West titles, something never before accomplished, and will be hosting a record fourth consecutive conference championship game when Cincinnati visits Arrowhead Stadium on Sunday.
The Chiefs have also been to two straight Super Bowls and six straight home playoff games, one of the 10 longest streaks since the 1970 AFL-NFL merger.
They are among seven franchises to reach four straight conference title games, and the first to host all of them.
A third straight Super Bowl appearance would match the Dolphins of Don Shula in the early '70s and the Patriots of Bill Belichick from 2016-18 as the only franchises to make that many in a row with at least one victory.
The Packers that won six championships under Curly Lambeau from 1929-44. The Bears of George Halas won four titles in seven seasons during the 1940s; Paul Brown's teams in Cleveland seemingly never lost in the '50s. The Vince Lombardi-led Packers of the '60s won the first two Super Bowls.
In the 1970s it was the Steelers of the famed Steel Curtain defense, the 49ers in the '80s and the Cowboys of the '90s paved the way for the Patriots of the past two decades.
Besides longevity and success, most have something else in common: historic quarterback-coach combinations. Lombardi had Bart Starr. Chuck Noll had Terry Bradshaw in Pittsburgh. Bill Walsh coached Joe Montana and George Seifert had Steve Young in San Francisco. Jimmy Johnson and Barry Switzer relied on Troy Aikman in Dallas. Belichick had Tom Brady.
And now the Chiefs have Reid and Mahomes in Kansas City.
Kickoff for the AFC Championship Game is set for 2:05 p.m. Sunday. The game will be televised live by CBS.
— The Associated Press contributed to this report.