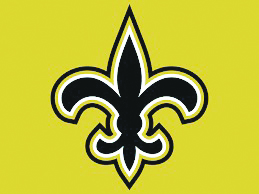 Two or three weeks ago, many New Orleans Saints fans felt that despite not reaching the playoffs, Sean Payton should be considered for NFL Coach of the Year after somehow leading New Orleans over incredible hardship to a winning season and the verge of postseason play.
But after shockingly announcing his "retirement" on Monday, Saints fans are rightfully divided on how they should feel about Payton.
To some, he will also be "The King" who joined "Sir Drew" in leading the Saints to their first and only Super Bowl title ever. Others simply feel he should be flagged for a personal foul.
A very personal foul.
Payton had probably hinted to team owner Gail Benson and Saints GM Mickey Loomis that he was going to do some thinking while on a postseason trip to Cabo San Lucas, but Saints fans were totally blindsided by Payton's announcement. Heck, on Saturday, longtime Saints beat writer Jeff Duncan published a column titled, "Relax Saints fans, Sean Payton isn't going anywhere."
During Tuesday's press conference announcing his decision, Payton was teary eyed as he told reporters, "I don't know what's next. That might be coaching at some point, but probably not this year. That's not where my heart is … I don't know what's next and it kind of feels good."
Payton hinted that he might like to try television commentating but that he hadn't any kinds of talks about that whatsoever. He does have a young new wife who might want to start a family away from the rigors of having a NFL head coach as a husband.
Many people believe that Payton might want to go back to where he was before joining the Saints in 2006 — coaching for the Dallas Cowboys.
And that could be. He could end up coaching for someone else. But if he wants to do so over the next three years, that will end up costing that team a fortune in future draft picks. Payton still has three years left on his contract with the Saints, and any team wanting to acquire him will have to trade draft picks and maybe money, too, to the Saints in order to do so.
The question for the Saints now is, where do they go from here.
Loomis and Co. could decide to "blow things up" and start over from scratch, trading away players with big-time contracts while bringing in a new coach, who would likely bring in his own staff.
Names like Chiefs offensive coordinator Eric Bienemy (my choice if the Saints go outside their current staff), Cowboys OC Kellen Moore, former Dolphins head coach Brian Flores, Lions defensive coordinator Aaron Glenn, or former Eagles head coach Doug Pederson have been floated around as potential candidates.
Or they could try to keep Payton's staff largely if not totally intact by promoting offensive coordinator Pete Carmichael or defensive coordinator Dennis Allen to head coach.
It's the latter possibility I see as most likely and in my mind, the best option.
Payton lost his starting quarterback, Jameis Winston — who guided the Saints to a 5-2 record and was looking better every game — in the first half of the season. Injuries would force New Orleans to start four different quarterbacks before season's end.
No other team faced the number of injuries overall and to key players as the Saints did. Despite all of that Payton guided the team to a 9-8 finish and an incredibly-close playoff berth.
Loomis doesn't need to panic. The Saints need continuity. Dennis Allen is a former head coach (Raiders) and built the NFL's best defense in 2021 in my mind (and most others, too). I think he can provide that needed continuity while keeping the staff largely intact.
It's a new era for New Orleans. But I feel the foundation is already there.
Who Dat gonna keep building toward even bigger and better things?
Allen and the Saints, I'm hoping.
Email Sports Editor T. Scott Boatright at MPH@PRESS-HERALD.COM