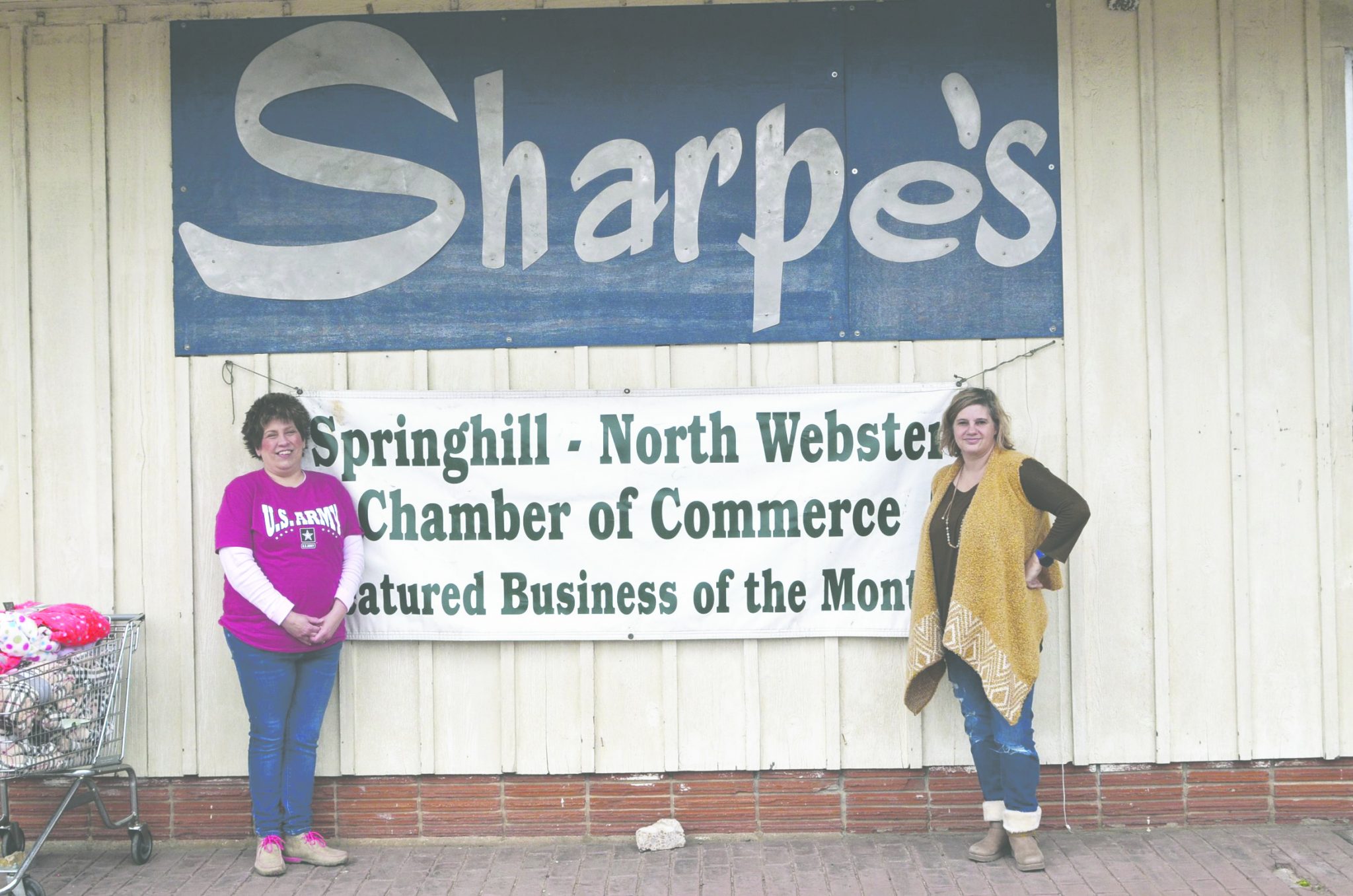 Special to the Minden Press-Herald
Congratulations to Sharpe's Dry Goods for being named Springhill-North Webster
Chamber of Commerce's Featured Business of the Month for February.
Sharpe's Department Store was founded in 1913 in Checotah Oklahoma by Louis
Kerre (Bummy) Sharpe, Jr. and Walter Brumley. After returning from WWI,
Bummy became the sole owner of "The House of Better Values" as the store
made a point of selling the highest quality clothing at the best possible prices.
This slogan remains intact today in all of these fourth generation family owned
stores in Oklahoma, Arkansas, and Louisiana. Work and welding apparel, scrubs,
dress clothes, purses, kids' wear, boots, sneakers, causal shoes, and belts can be
found under one roof with the promise of low prices on quality goods. In
addition, for no extra charge, you can special order just about any item carried in
stock. Sharpe's also provides the service of Tuxedo rental.
Manager Teresa Lowery and her staff would like to thank all their loyal customers
for their continued patronage. If you have not visited their store, go by and see
them at 200 North Main Street.
Again, Congratulations to Sharpe's for being chosen the Springhill-North Webster
Featured Business of the Month.