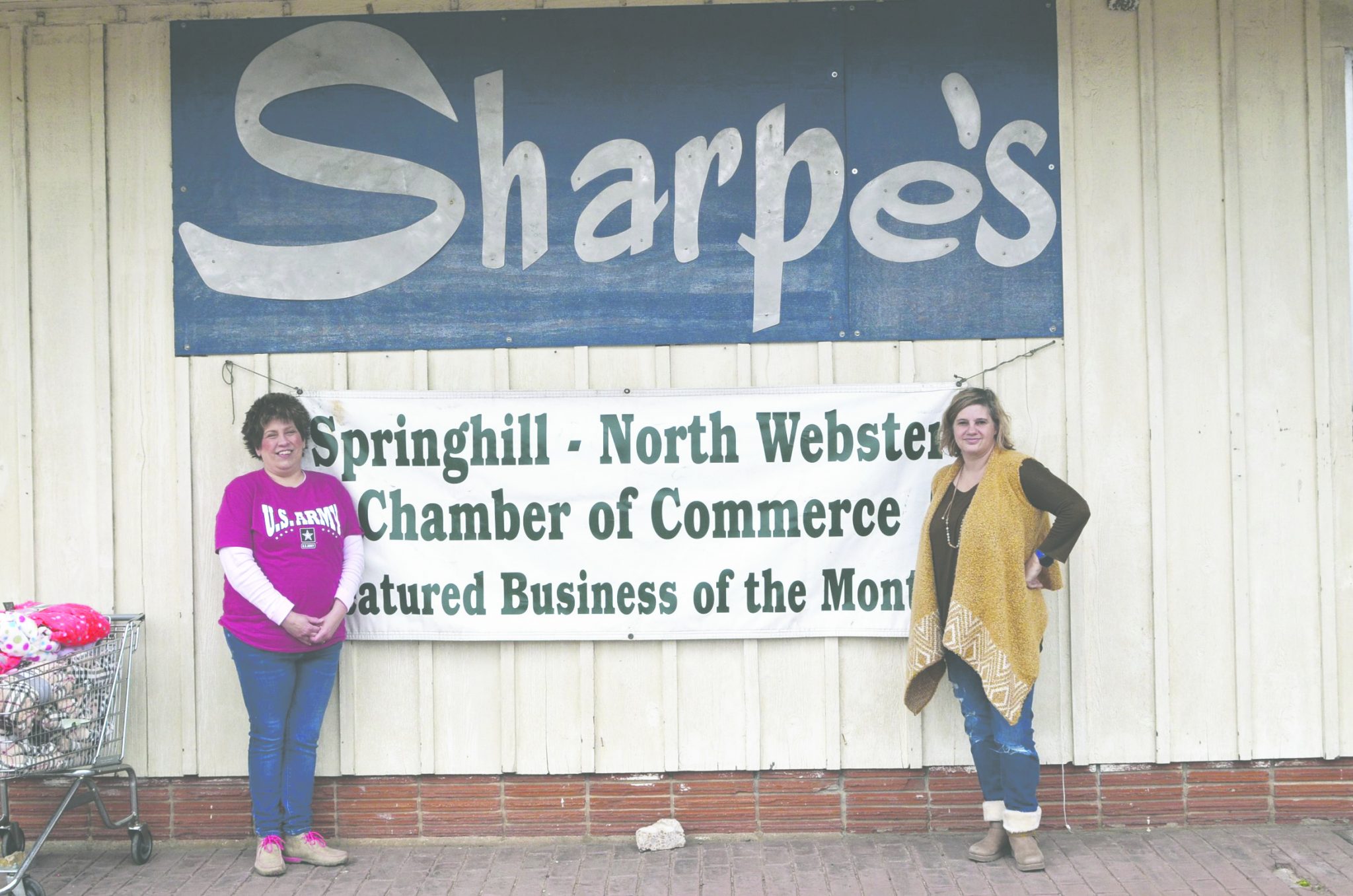 Special to the Minden Press-Herald
Congratulations to Sharpe's Dry Goods for being named Springhill-North Webster
Chamber of Commerce's Featured Business of the Month for February.
Sharpe's Department Store was founded in 1913 in Checotah Oklahoma by Louis
Kerre (Bummy) Sharpe, Jr. and Walter Brumley. After returning from WWI,
Bummy became the sole owner of "The House of Better Values" as the store
made a point of selling the highest quality clothing at the best possible prices.
This