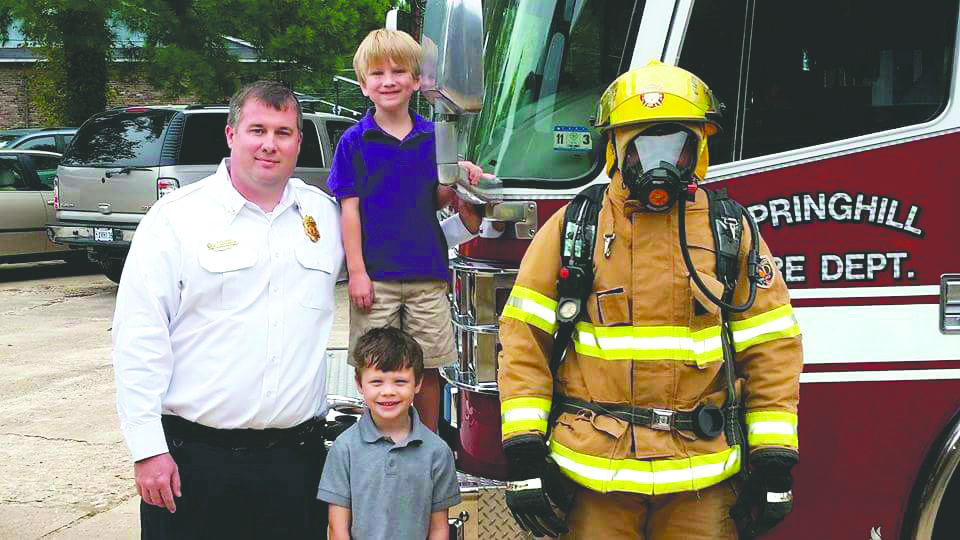 Department one of three in state to receive money
SPRINGHILL – In early September, U.S, Senator Bill Cassidy announced a total of $892,096 in federal grants to be split between three Louisiana Fire Departments, Springhill being one of them.
These grants are part of the Assistance to Firefighters Grant Program, and will assist in improving operations and safety.
In Cassidy's letter to the U.S. Department of Homeland Security, advocating for Louisiana's fire departments and applying for these grants, he had this to say – "Firefighters risk their lives to save others, and because of this funding these brave men and women will have better equipment, improving their safety and effectiveness as they do their jobs and serve our communities,"
Also, the letter stated that Springhill Fire District 11 currently has 38 firefighters, but only 6 sets of complete matching NFPA compliant personal protective equipment [PPE], stressing that these funds were needed to properly outfit all of the SFD firefighters and to ensure their safety.
"Just to clarify, it's not that we don't have PPE for all my men, because we do. It's that the PPE we do have, with the exception of 6 or 7 suits, is out of date," explained SFD Chief Billy Rasberry Jr. "We're supposed to have gear that is 8 years old or less and what we have is about 12 years old. So, this is money that we've been waiting on for about 4 years now, and I'm really glad that it came through. We are all so appreciative."
Springhill's portion of the grant funds totaled $88,381. Opelousas Fire Department's portion was somewhat larger at $145,667. Leaving the largest portion, $658,048, to go to the Ville Platte Fire Department.