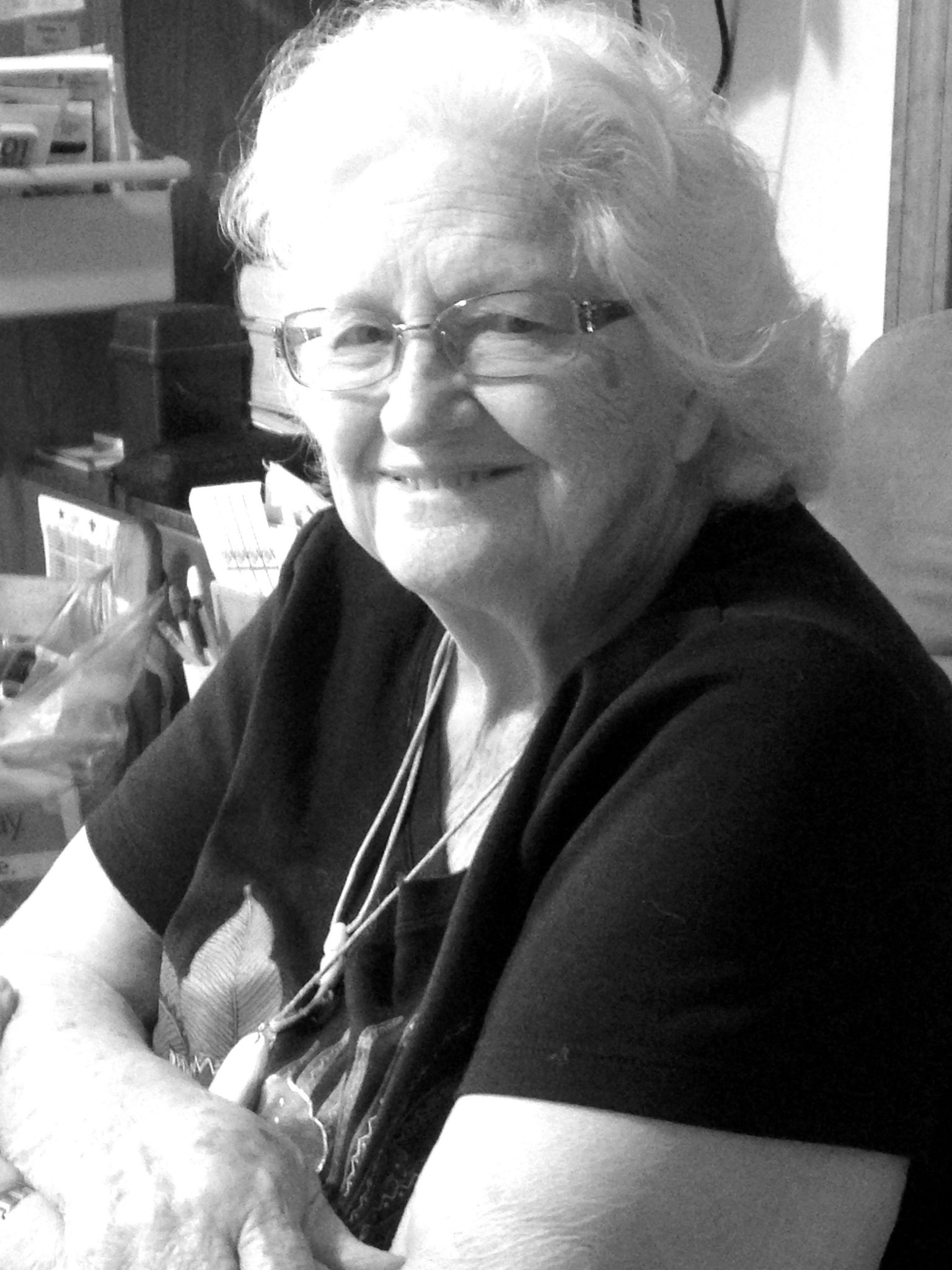 Annie Ruth Hicks Carroll, 87, of Minden, Louisiana went to be with her Lord on October, 22, 2018 while surrounded with love from her family. She was born on February 22, 1931 to David Albert Hicks and Luna Harriet Lee Hicks in Homer, Louisiana, one of seven children. In 1938 when Annie Ruth was only 7 years old, her mother died, leaving her father to care for the children with help from family members.
In 1946 she met her first boyfriend, G.C., "Jack Carroll" after he returned from serving in World War II in the United States Navy. They married on July 26, 1946 when she was 15 and he was 21. They remained married for 66 years until his death on December 13, 2012. Together they had five children, two boys and three girls, all of whom attended schools in Minden. Jack started Carroll Plumbing and Construction and was well known for building homes in Minden and the surrounding area. In order to assist her husband in making the business grow, Annie Ruth attended the "Vo-Tech" in Minden where she earned her GED, studied bookkeeping, became a draftsman and drew many of the blueprints for homes that he built. She also attended decorating school and became a decorator, which was helpful in his business. The company was truly a "mom and pop" endeavor.
Annie Ruth was a longtime member of the First Baptist Church in Minden where she was active with the nursery for over 30 years and then joined the choir. She also spent time with the Girls' Auxiliary at First Baptist Church, helping young girls grow into strong faithful women. She attended church until the last few months when her health prevented her from attending. She was also active in the American Legion Auxillary in Minden.
She is preceded in death by both of her parents; her husband G. C. "Jack" Carroll, Jr.; two of her sisters, Verdie Hicks Anderson and Iline Hicks Shepherd; her two brothers, Derrel Hicks and Daymon Hicks; and one grandson Jeremy Carroll.
She is survived by two siblings: Pauline Newsom of Minden, LA and Betty Barnes of Monroe, NC, and her five children: Billy Carroll and wife Pat of Sibley, LA; Susan Carroll of Bradley, AR; Eddie Carroll and wife Becky of Minden, LA; Kay Thomas and husband Jim of Frisco, TX; and Ann Sykes and husband Odie of Keller, TX. She is also survived by 10 grandchildren, 19 great-grandchildren, and 11 great-great-grandchildren.
Services will be provided by Roseneath Funeral Home. Visitation will be Wednesday, October 24, 2018 from 5:00 to 7:00 PM. Funeral services will be conducted on Thursday, October 25 at 10:00 AM by Rev. Steve Gilley in the West Chapel at First Baptist Church in Minden, Louisiana followed by graveside services and interment at 2:00 PM at Bethesda Cemetery in Camden, Arkansas
Annie Ruth's family would like to thank Dr. Joseph Nida, and Regional Hospice, especially Donita Vinson, Laura Bolton, and Joann DeLoach for making her final moments on earth more comfortable and providing comfort for the family as well. We also would like to thank the staff of Matters of the Heart for staying by her side and providing the loving care she deserved in her last days.
We will always carry her memory in our hearts. For God so loved the world…and so did Annie Ruth.
Rose-Neath Funeral Home
211 Murrell Street
Minden, Louisiana 71055
(318) 377-3412