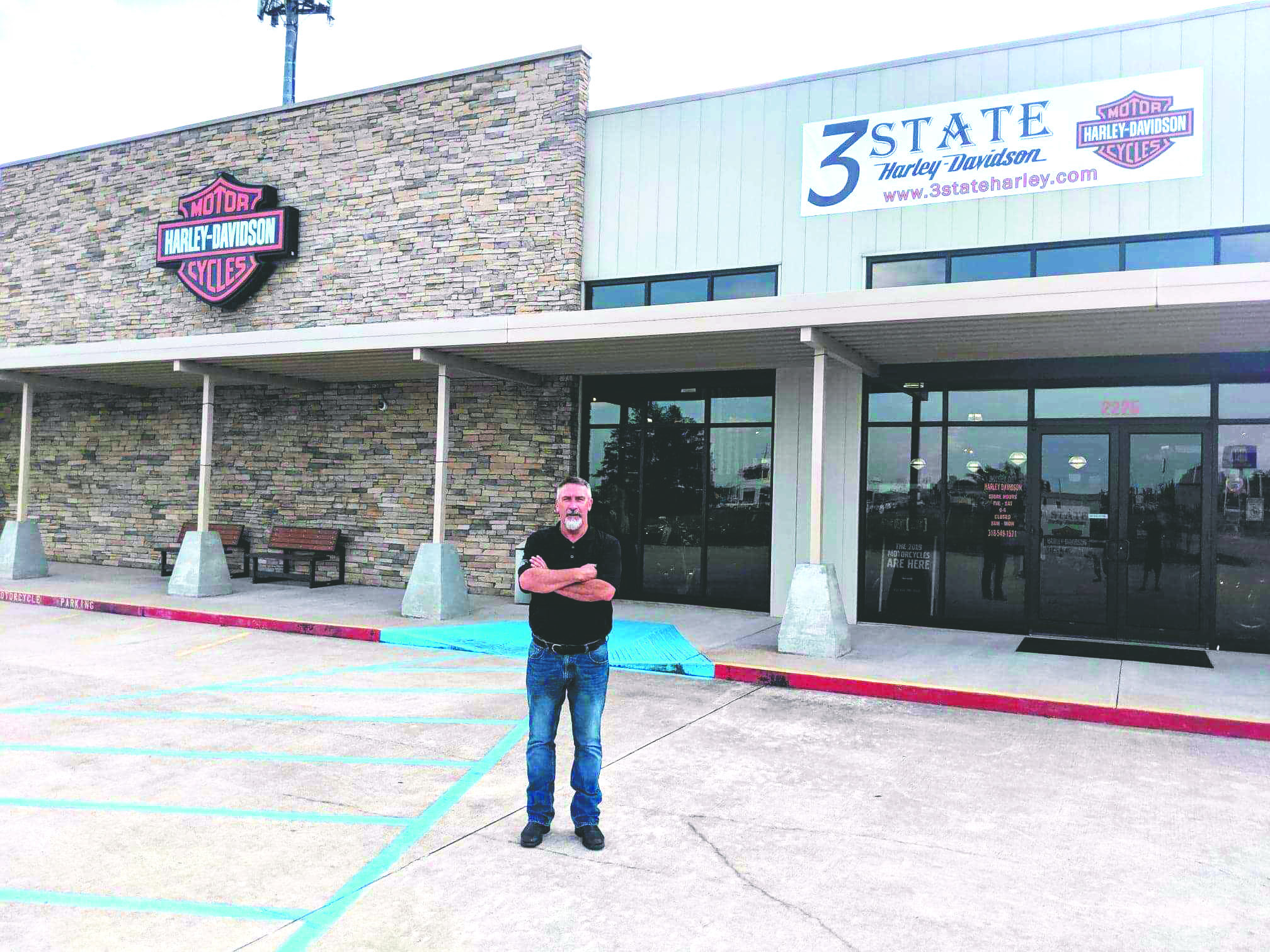 MARIA GONZALEZ
Special to the Minden Press-Herald
SPRINGHILL – Long time businessman and Springhill native, Ronnie Dees, has always been known for his love of motorcycles, but recently he's taken it a step further when he decided to purchase the Harley-Davidson Dealership in Bossier City.
"I have admired Harleys since the early 70's," said Dees. "Growing up in Springhill, I worked at the Texaco gas station, later owned by Brandon Edens. Back then, it was owned by a biker, who, along with his friends, had some of the only Harleys in town at that time."
The opportunity to purchase the dealership arose after one of the previous owners spoke to Dees about wanting to retire.
"Although I am most definitely a Harley-Davidson enthusiast and motorcycle collector, which I believe will serve me well in this new venture, the decision to purchase the dealership was strictly business." said Dees, additionally giving credit to Citizens National Bank for their assistance in the deal.
Dees also mentioned that there will be an official grand opening in the fall, with several dealership events between now and then.