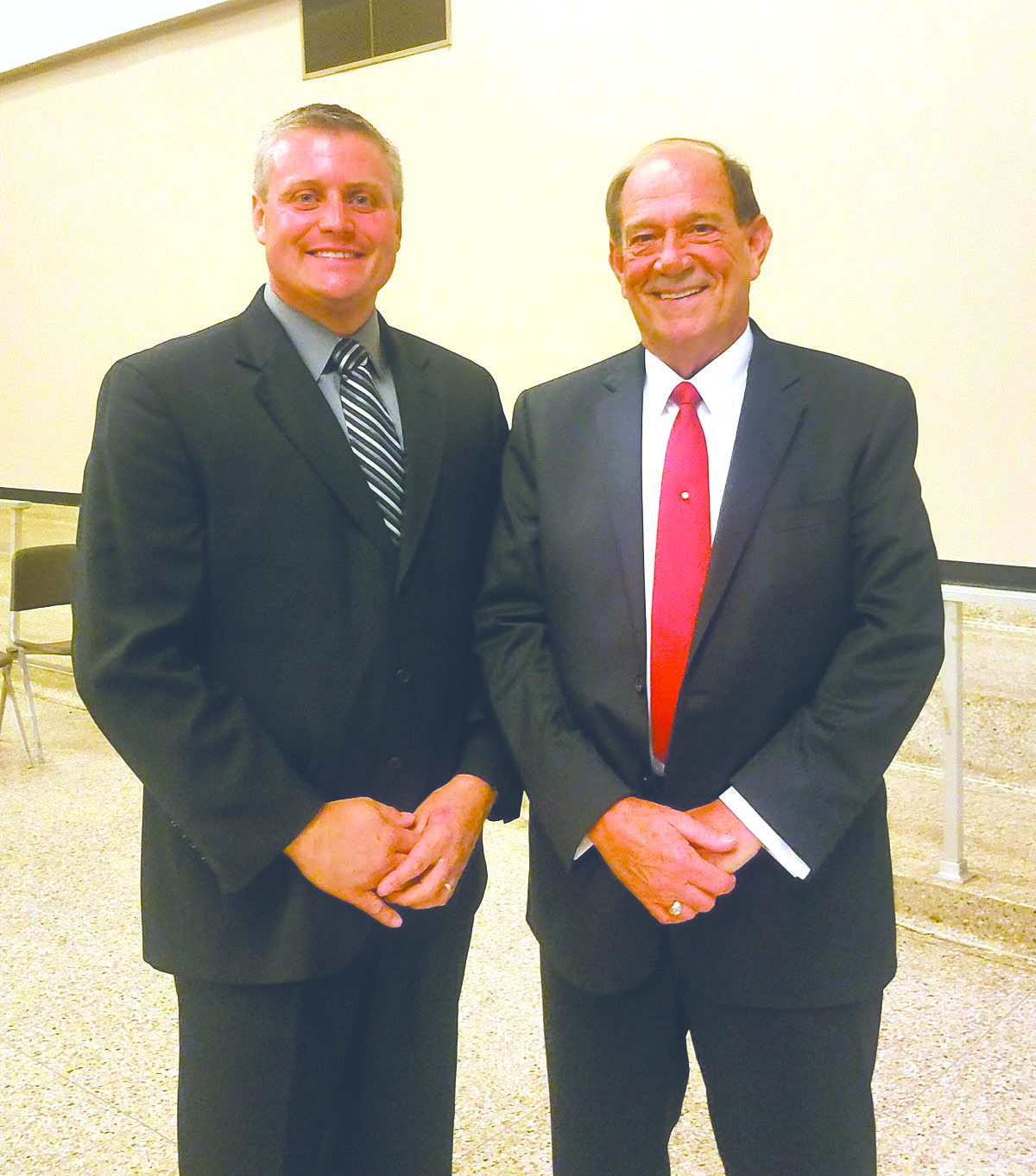 Candidates talk qualifications, solutions Thursday
MARIA GONZALEZ
Special to the Minden Press-Herald
SPRINGHILL – The North Webster Chamber of Commerce hosted its Springhill Election Forum Thursday. Voters showed up in droves in an effort to further educate themselves on candidates and current issues.
Questions asked during the forum were submitted to the Chamber via email prior to the event, and pertained to the mayoral position, council seats, school board members, and other elected positions.
Participants had an opportunity to answer their question, give response to a question chosen by their opponent[s], and were given two minutes for closing remarks in which they were to express their qualifications, concerns, and overall desires for the position for which they are running.
Although a variety of topics were addressed, each candidate touched on the subject of Springhill's economic decline and what could possibly be done to remedy the situation and "restore life" to the city.
Moderator for the forum was Springhill native and District Court Judge Charles Jacobs.
Participants included mayoral candidates Ray Huddleston and Adam Harris, candidates for District 1 Alderman Chucky Lane and Nicole Frazier, candidates for District 2 Alderman Ronnie Hearnsberger and Dennis Smith, candidates for District 3 Alderman Ross Fleming, Kristina Marshall, Patsy Leonard and Stacey Willard, District 4 Alderman candidate Alex Edwards whose opponent Jeff Thebeau was unable to attend, candidates for District 5 Alderman Ronnie Dees and David Scruggs, District 1 School Board candidates Margaret Edens and Kelli Harris, and District 2 School Board candidates Malachi Ridgel and Terrell Mendenhall.