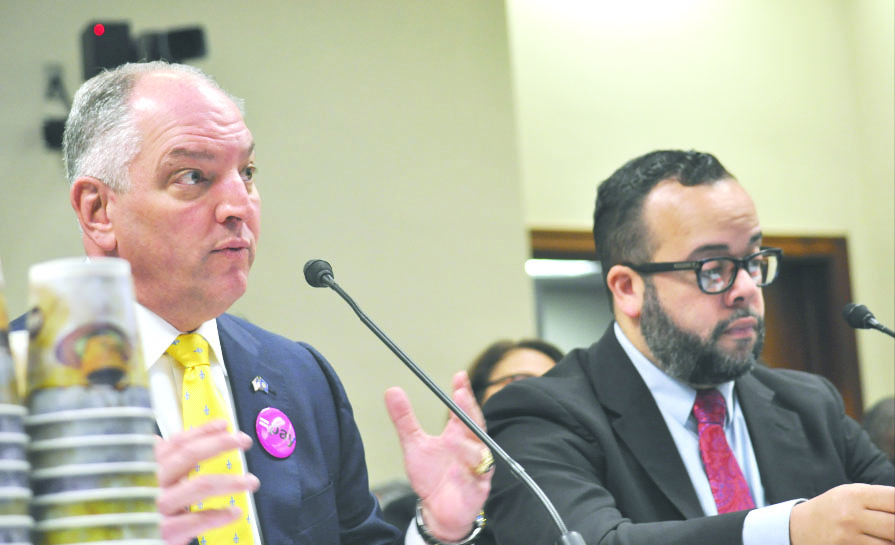 Here we are again. Louisiana lawmakers failed to reach a tax deal by Monday's deadline, cratering their second special session this year without agreement and passing a budget that would force deep cuts across state government next month.
According to the Associated Press, the House and Senate couldn't agree on what level of taxes to raise in the budget year that begins July 1, and the House ended at midnight Tuesday in meltdown as lawmakers tried to scramble to bring up a sales tax bill that was opposed by House GOP leaders.
Gov. John Bel Edwards said he'll call another special session to try to avoid steep slashing across the TOPS tuition program, college campuses, the child-welfare agency and public safety programs. He didn't say when the session would start, but said it would end before the new budget year begins.
"We've just got a little more work to do. It's going to take a little more time," the Democratic governor said.
Disagreements about the size of the problem, the amount of money to raise and the approach to take couldn't be bridged.
Of course now the question is, what makes Edwards think another session will bring about the results he desires? After two failed special sessions, and a worthless (to him) budget in the regular session, does the governor think House Republicans are going to eventually give in?
The Governor's press office took no time at all to assign blame, again.
"Last night, a minority in the House of Representatives let the second special session of the year collapse in the final minutes," a press release from Gov. Edwards' office said. "Once again, the House ended another special session in chaos with an absolute failure of leadership."
There you go, Governor, that's how you win over House Republicans.
The governor of the state of Louisiana is one of the most powerful political offices in the United States. However, he is not king of Louisiana. He cannot just decide he wants things a certain way and the everyone must follow suit. The legislative branch does hold some power.
Perhaps instead of sending scathing press releases and social media posts, Edwards should sit down with lawmakers and iron out a solution that everyone can stomach, even if some are made queasy by the thought.
Edwards ran as a common-sense lawmaker in 2015. However, the results of these past three sessions reflect a lack of common sense. Insanity is often defined as "Doing the same thing over and over and expecting a different result." This governor needs to remember that.