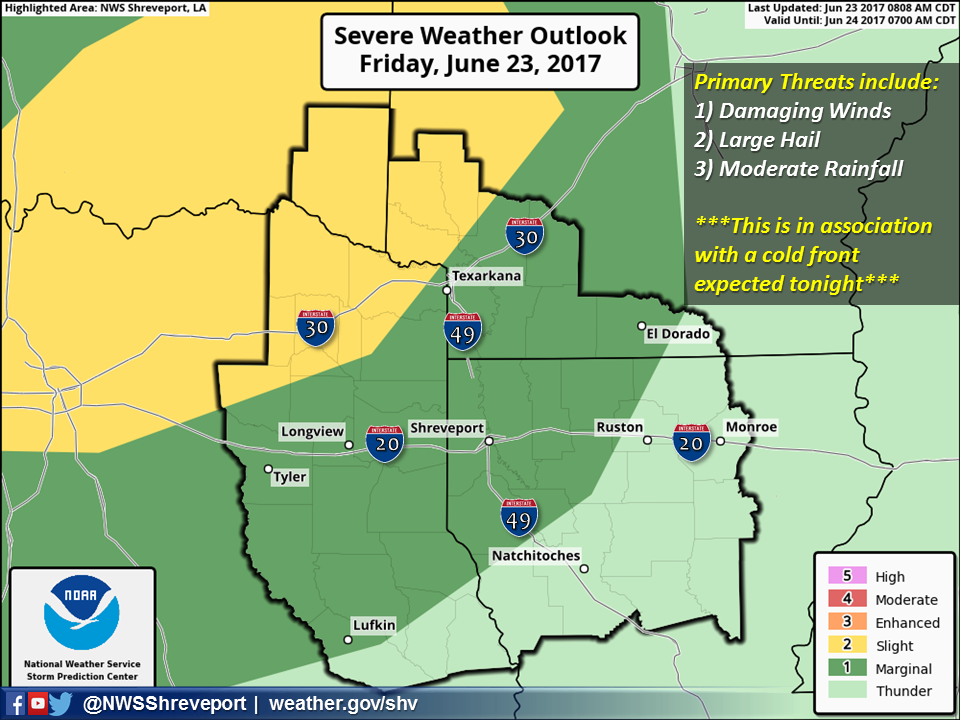 The remnants of Tropical Storm Cindy provided a good, soaking rain across much of Webster Parish Thursday.
No reports of damage or flooding were reported to the Webster Parish Sheriff's Office, Chief Deputy Bobby Igo Jr., said.
Minden Fire Chief Kip Mourad said it was quiet for the fire department too.
"We had one rescue call around 6:30 a.m., but it was cancelled en route," he said. "It was quiet for us the rest of the day."
Tropical Storm Cindy made landfall Wednesday, bringing with it rain and gusty winds. It moved through the Webster Parish area without much fanfare and was downgraded to a tropical depression Thursday. National Weather Service officials said remnants continue to move northward with winds about 10 to 15 miles per hour.
"Rainfall totals of around 3 to 4 inches may be possible on the south and east side of the low across areas within the flash flood watch," officials said. "A cold front will move south across the region on Friday, bringing continued widespread rain chances."
The flash flood watch expired Friday morning, but there is still a 90 percent chance of rain. Temperatures will be in the upper 80s ahead of the front, with lows to drop into the 70s overnight, according to forecasters.
Lows will be in the upper 60s with highs in the 80s over the weekend. Forecasters predict a 70 percent chance of rain Saturday and 40 percent Sunday.