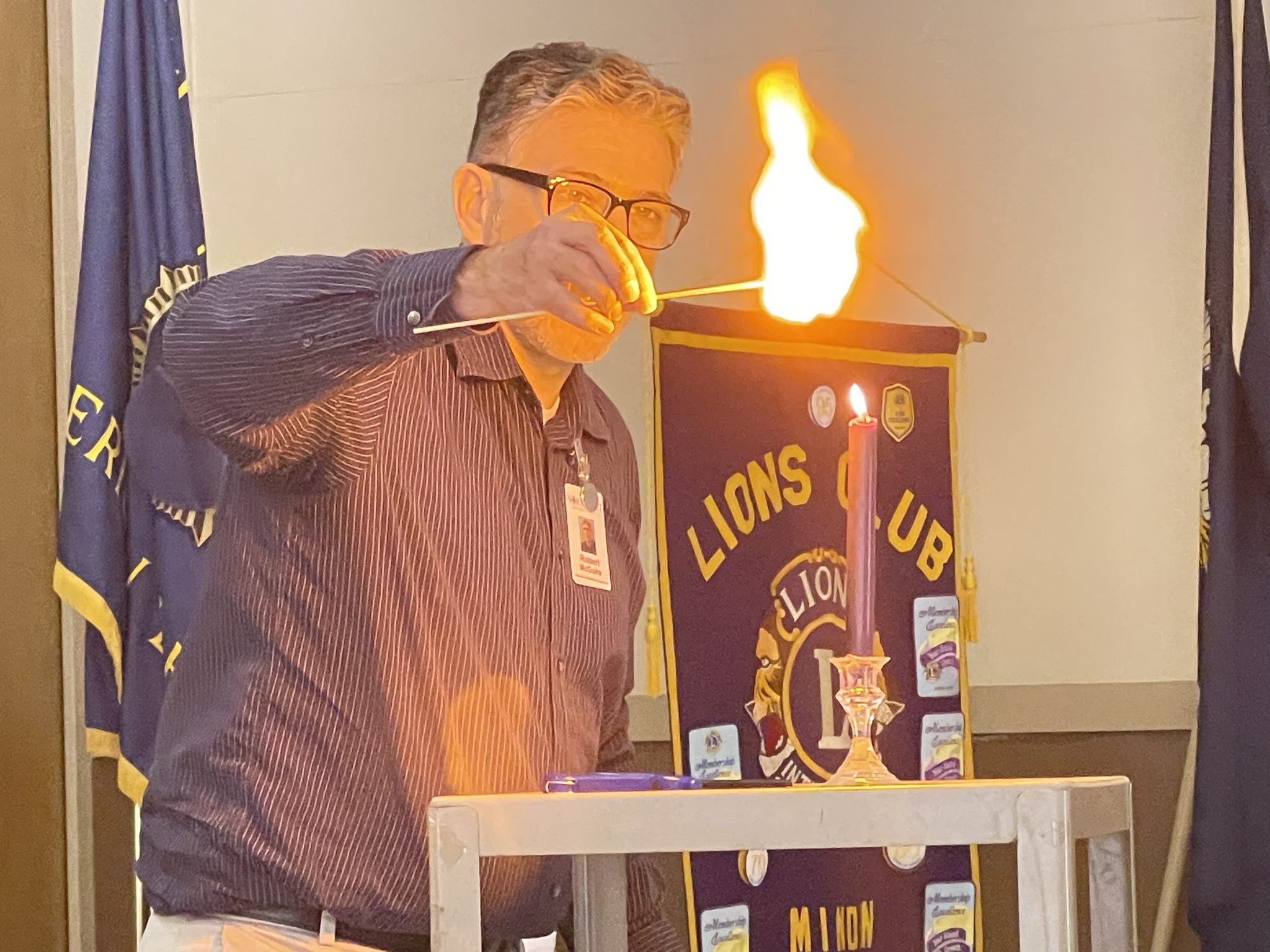 Northwest Louisiana Technical Community College (NLTCC) will be hosting its first ever Summer Manufacturing Camp titled Nuts, Bolts, & Thingamajigs. This program aims to instill a passion in young students for the many aspects of manufacturing so that, when it comes time for them to pick a career, they are aware of the opportunities available to them within this particular field.
Robert McGuire was invited as a guest speaker to a recent Noon Lions Club meeting where he spoke of the program in more detail, as well as the benefits they believe such a summer camp could have for the students that attend.
"Curiosity is one of the things that we really want to foster and encourage in manufacturing," said McGuire. "This camp, especially for some of the students, will be an opportunity for these students to interact with instructors on an encouraging level."
The summer camp is aimed specifically at middle schoolers, accepting students between the ages of 11 to 14. The camp will take place later this summer in the month of June, starting on Monday, June 27, and ending on Thursday June 30. Each day the camp will last from eight in the morning to four in the afternoon.
Over the course of the summer camp, the students will engage in a variety of activities that will serve as an introduction into the world of manufacturing. This will have them speaking with NLTCC instructors, taking part in lessons that utilize the very same equipment that is used to teach classes at the college, as well as participating in field trips to other local manufacturing facilities to show them how the things that they're learning about are used on a day-to-day basis.
"There are a number of opportunities where students will have the chance to interact with instructors on campus. Using the same tools that those instructors use to teach their students, and ultimately encourage them to pursue a manufacturing degree. To light that fire so that there is a new type of magic that grows within them where they understand, learn, and appreciate the things around them and how they're made," said McGuire.
He also stated that this camp provides the added benefit of exposing students early to a college environment so, when it comes time for them to attend a college themselves, it won't be as intimidating as it would be if it were their first time.
"It takes away some of the mystery or worry. If you've never been to college before or haven't had any interaction with the people who work there, then this opportunity is great for that," said McGuire.
Lunch will be provided to the students during this summer camp. T-shirts are also available for those participating though, to get one, students need to be registered at least three weeks prior to the camp's start date on June 27.
McGuire also took the time to extend an open offer out to those who are interested in helping these students along the road to learning about manufacturing. In particular they are looking for individuals whose careers have to do with the field and can take the time to offer their experience or possibly a tour of the facility that they work in.
He also expressed thanks to the community for helping to get the word out, as well as for the generosity of the summer camp's sponsors. Sponsors for the event include Home Federal Bank, Ace Hardware, Harper Motors, b1Bank.
Restating the ultimate goal of the program, McGuire said, "Once they have been exposed to these experiences, you can't ever take it away from them. This summer camp may only last four days, but the experiences that these students will take part in have the potential to ignite a passion that lasts a lifetime."