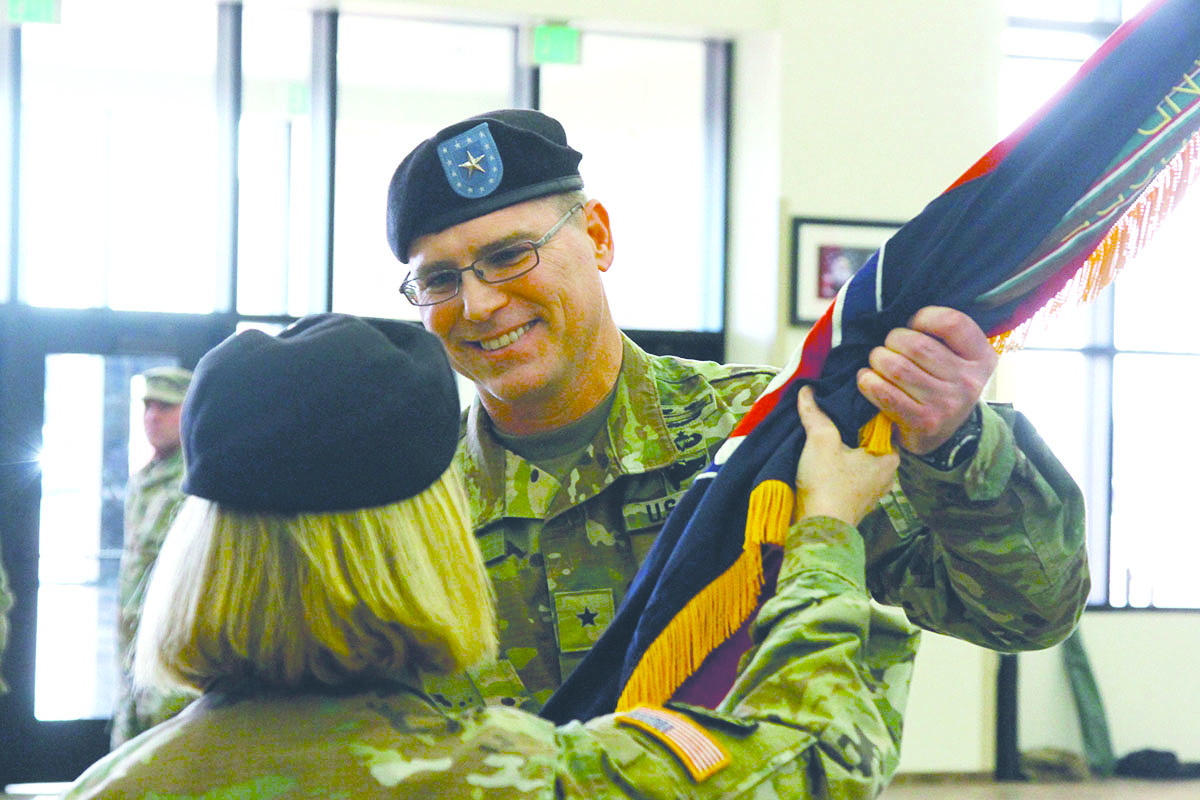 Judge Sherb Sentell of Minden was recently promoted to the position of Brigadier General for the 95th Division of the Army.
Several Mindenites made the six-hour drive to Fort Sill, Okla. to support Sentell in his promotion including 26th Judicial District Attorney Schuyler Marvin and Clerk of Court Holly Vining.
"It really means a lot to me that my family and friends traveled so far to make this ceremony. Each one of you has played a part in helping me to get here," Sentell said in his address.
Sentell joined in the Army in 1989, where he was active duty for three years. He attended law school then returned to the Army Reserve in 1997.
Sentell is now in an executive position helping make day-to-day decisions for the division. He is balancing it with his position as Minden City Judge, his private law practice and his duties as a father to his two children, Samantha and Chase.
"Family is first. That is the number one command philosophy I have. People matter," Sentell said, "I have to follow with what I preach, so I need to make sure my soldiers know that you'll see me missing key important military events because of critical family events. That's where my priorities are."
The 95th Division is responsible for initial entry training and is made up of soldiers, drill sergeants and instructors who train soldiers for active duty, Army Reserve and National Guard. The division has drill sergeants across the United States from the East Coast to Hawaii. There is even a unit in Bossier City.
"It is with a heavy burden that I realize that many of the soldiers that we will train will be sent into future combat operations. There is no doubt at all about that. We must train them as if they are our sons and daughters, our brothers and sisters," Sentell said.
The 95th Division has a proud history in the United States Army. In World War II the Division earned the nickname the "Iron Men of Metz,: for fighting to liberate the town of Metz and fiercely fighting German counterattacks.
Sentell enforced a new policy as soon as he took the position as Brigadier General.
"I want every soldier in this Division, from the Colonels to the lowest ranking enlisted soldiers to be able to tell me the name of their battle buddy who is watching out for them," Sentell instructed, "We are going to take care of each other and our nation's most precious assets, those sons and daughters that have been entrusted to us to train into soldiers who can win in combat."