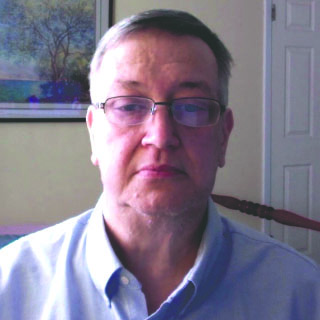 The Minden city elections of 2018 saw one of the biggest turnovers in city government in our history. Out of the office of Mayor and the five City Councilman positions, five now have new occupants. That is a situation that has only been replicated once in our history, in 1962. Today, we will take a brief look at that election year and a bit about the history of Minden city government.
From its founding in May 1854 until 1906, Minden city officials were elected to a term of one year. Throughout most of those years the term Alderman was in common usage for the elected officials. While an annual election could lead to great turnover in government, in reality a very stable condition existed. Most mayors served at least two back-to-back terms and a few, most notably E. L. Lancaster, served five or six terms. Alderman served even longer stretches, so the continuity and stability were not an issue.
In 1906, the town moved to a two-year term of office for city officials. The change was not without controversy as a group led by former State Representative, current Superintendent of Schools and newspaper editor Thomas W. Fuller argued that a two-year term gave too much power to the incumbents. Nevertheless, the officials elected that year, including Mayor Walter Webb, began serving two-year terms. The era of the two-year terms seemed to see a bit more volatility than the previous system. Fewer mayors served back-to-back terms. Some for personal reasons, Minden's "boy" mayor Robert F. Kennon for example, retired after one term to begin his climb up the political ladder of higher office with a run for District Attorney. The same names seemed to circulate through the office of mayor, but they played a game of musical chairs as Connell Fort, H. L. Bridges, David Thomas and others would gain office, then lose the seat, only to return and win it again. That trend began to change in 1946, when John David was elected Minden mayor. He would gain reelection in 1948, 1950 and 1952.
In 1954, the city moved to a four-year term for city officials. By now the preferred usage had become City Councilmen (with an emphasis on the man because it would not be until the late 1970s when Peggy Staples would be elected as the first woman in Minden city government). In that 1954 race, incumbent Mayor John David defeated perennial candidate Paul Wallace for the first four-year term. However, one year into his term, David was forced to resign after his arrest and conviction on bootlegging charges. In a special election, Jasper Goodwill was elected to finish the last three years of David's term. So, the first mayor to serve and complete a four-year term was Frank Norman, elected in 1958.
Elected with Norman in 1958 was a City Council composed of Jack Batton, N. J. Cone, Jack Crisler, Fred Elzen and E. P. Frasier. Looking back through the eye of the newspapers, it appears they had a very successful term in office. Minden was growing, as evidenced by housing construction growing each year of the term. Minden won the state cleanest city contest during this period and it was also during those years that the local Chamber of Commerce introduced the slogan, "Friendliest City in the South." A new post office opened along with a new Junior High School and late in the term, the Louisiana Army Ammunition Plant resumed full production boosting the local economy. The only clouds on the local scene were the ongoing struggles for Civil Rights, as the beginnings of the drive for school desegregation were coming in the state. However, even though a local private school corporation was formed, and the School Board passed a contingency plan to allow such a group to use parish facilities for a small fee, it would be 1965 before the Federal intervention would reach Webster Parish with the filing of Gilbert et al v Webster Parish School Board. The Webster Parish Registrar of Voters was still under continuous investigation by the United States Department of Justice for discrimination in registration practices. Registrar Winnice Clement was consistently being called before the US Civil Rights Commission and Federal Grand Jury to answer questions about her practices in office while the FBI came every six months for an on-site inspection of voting registration records. That would end with the US government winning a judgment against Clement and her practices in 1963. Still, that did not have any direct impact on Minden city government. In fact, the first real touch of the Civil Rights movement on Minden city government would not come until the summer of 1965, when African-American sanitation workers staged a walkout over unequal pay, leading to a demonstration led by James Farmer, founder and leader of CORE. Farmer met with city officials and a temporary solution was reached to the strike, but in 1962 that crisis was years in the future.
Whatever the cause, perhaps just the general feeling of political instability, there was a sense of discontent in the electorate as the city election of April 1962 grew near and filing for office began. Mayor Norman announced for a second term and drew two challengers. Former Mayor John David, currently a member of the Webster Parish Police Jury, announced an effort to regain the office he held for nine years previously. In addition, local pharmacist W. O. "Bill" Cook also entered the race. The race for the five city council positions saw a large number of candidates enter the races. While N. J. Cone announced he would not be seeking another term, Councilmen Batton, Crisler, Elzen and Frasier all filed for reelection. They were joined in the race by Turner Almond, Lonnie Cupples, Percy Fallin, J. D. Harp, Joe Hunter, C. B. "Pop" McDonald, John Shaw, Travis Taylor, Cecil Toland and H. G. "Cy" Williams. The presence of fourteen candidates made a runoff seem almost certain for the five open positions.
Again, based on the newspaper coverage of city government, no clear issues emerge. Reading the candidate ads for the positions, gives some clue as to what was being discussed by the voters. There was much emphasis placed on being an "independent" candidate, as nearly a dozen of the candidates mentioned such somewhere in their ads. The reasons for this seem unclear as the city officials elected in 1958 included only one long-term member of city government, Jack Batton, and as we will see, he would eventually fare better than most of the incumbents in the upcoming race. So, it is not like there was a long-term entrenched "machine" in the city government.
Mayor David, as expected, touted his previous experience and success in the job. A casual observer would probably think that a former mayor who left office to serve a jail term would not be viable. However, David has proved his political resiliency by bouncing back from his conviction to win a decisive victory in his race for Police Jury and then cruising to reelection in that post.
McDonald, well-known to those of my generation and older for his outdoors column in the Minden Press-Herald and the fishing rodeo that bore his name, took a different approach in his ads. He, for some reason, emphasized that he had abundant time to devote to working on city business. Again, as you did not run for an individual council person's seat, it is not clear who he was targeting among the existing City Council. In a traditional political approach, almost every candidate stressed they were in favor of economical government, one or two threw in the phrase "progressive government" but always followed up with economical.
Even though Webster Parish would elect its first Republican official since Reconstruction in 1964 and Minden would elect a Republican mayor in 1966, 1962 was perhaps the last year locally where there would be no Republican candidates. As a result, the Democratic primary and runoff were the actual elections. The first Democratic primary was held on Saturday, April 7. In the Mayor's race, voters showed no sign of dissatisfaction. Mayor Norman cruised to victory garnering 1,536 votes or 65% of the primary turnout to 578 votes or 24% for David and 236 or 10% for Cook. However, as would be seen in the Council races, there was great dissatisfaction among the electorate that was expressed through their ballots.
Council positions were elected at-large in Minden until the late 1970s, when a Federal court order ended that practice, so voters each cast five votes for City Council making the tallying of votes and calculation of winners and runoff candidates a tricky challenge. The following was the order of finish in the race: Turner Almond, 1, 255; H. G. Williams, 1,075; Joe Hunter, 960; Travis Taylor, 864; Lonnie Cupples, 796; Cecil Toland, 776; Jack Batton, 768; Percy Fallin, 733; Jack Crisler, 645; C. B. McDonald, 569; Fred Elzen, 552; E. P. Frasier, 545; John Shaw, 523; and J. D. Harp, 498. Almond and Williams, who were selected on more than 50% of the ballots were elected in the first primary. Of the twelve candidates left, the top six went on to a runoff primary. That placed Hunter, Taylor, Cupples, Toland, Batton and Fallin in a race for the three remaining seats. So, in the primary election three of the four incumbents running for office were eliminated and the fourth squeaked into the runoff, on the lower edge of those advancing.
The runoff campaign was even quieter than the primary, at least based on the newspaper coverage. The candidate ads mainly emphasized thanks for the previous support and the only recurring theme was Batton reminding voters of his sixteen years of successful service on the City Council over the years. His pleadings were not enough as reflected in the vote in the second primary held on Saturday, May 12. In the Council race the totals were: Hunter 1008, Taylor 991, Cupples 826, Toland 816, Fallin, 786 and Batton 726. Thus Hunter, Taylor and Cupples were elected to the Minden City Council. Toland missed gaining a seat by 10 votes and the lone incumbent, Batton, finished last in the voting. The new city government in 1962 was composed of Mayor Frank Norman, Councilmen: Turner Almond, Lonnie Cupples, Joe Hunter, Travis Taylor and H. G. Williams. Only one member of the core of city government had previously held office, Mayor Norman. Making the turnover matching that we just experienced in 2018.
It is difficult, looking back to notice any great changes coming from this political "revolution." Minden city government seemed to operate about the same over the next four years, when in 1966, there truly was a revolution in city government. J. D. Hampton ran as the first African-American candidate for office since Reconstruction that year and gained a third of the vote. Tom Colten gained election as the first Republican city official since Reconstruction and in his term as Mayor launched a program of civic improvements that led to recreation facilities, a new power plant and the civic center/city hall complex. But still, something was "in the air" in 1962 that sparked change among the voters.
In many ways, the election of 2018 was very different from that of 1962. First, the incumbent mayor was not seeking reelection in 2018, so the top position did change in 2018. As the mayor is the only full-time position among the officials, that does open the door to more possibilities of change. Another difference is that in 1962, four of the five sitting council members were seeking to hold onto their offices and were rejected by voters. In 2018, only two of the five council members were running for reelection and one of those held his seat in office. So, the spirit of "throw them out" was not nearly as present in 2018. Still our new city government of Mayor Terry Gardner and Council Persons: Keith Beard, Pam Bloxom, Vincen Bradford, Tye Taylor and Terika Williams finds themselves in a situation only repeated once in our history and almost brand-new city government with a clean slate to move the city forward. We hope their achievements will become a new promising Echo of our Past.
Webster Parish Historian John Agan's column appears Tuesdays in the Minden Press-Herald.