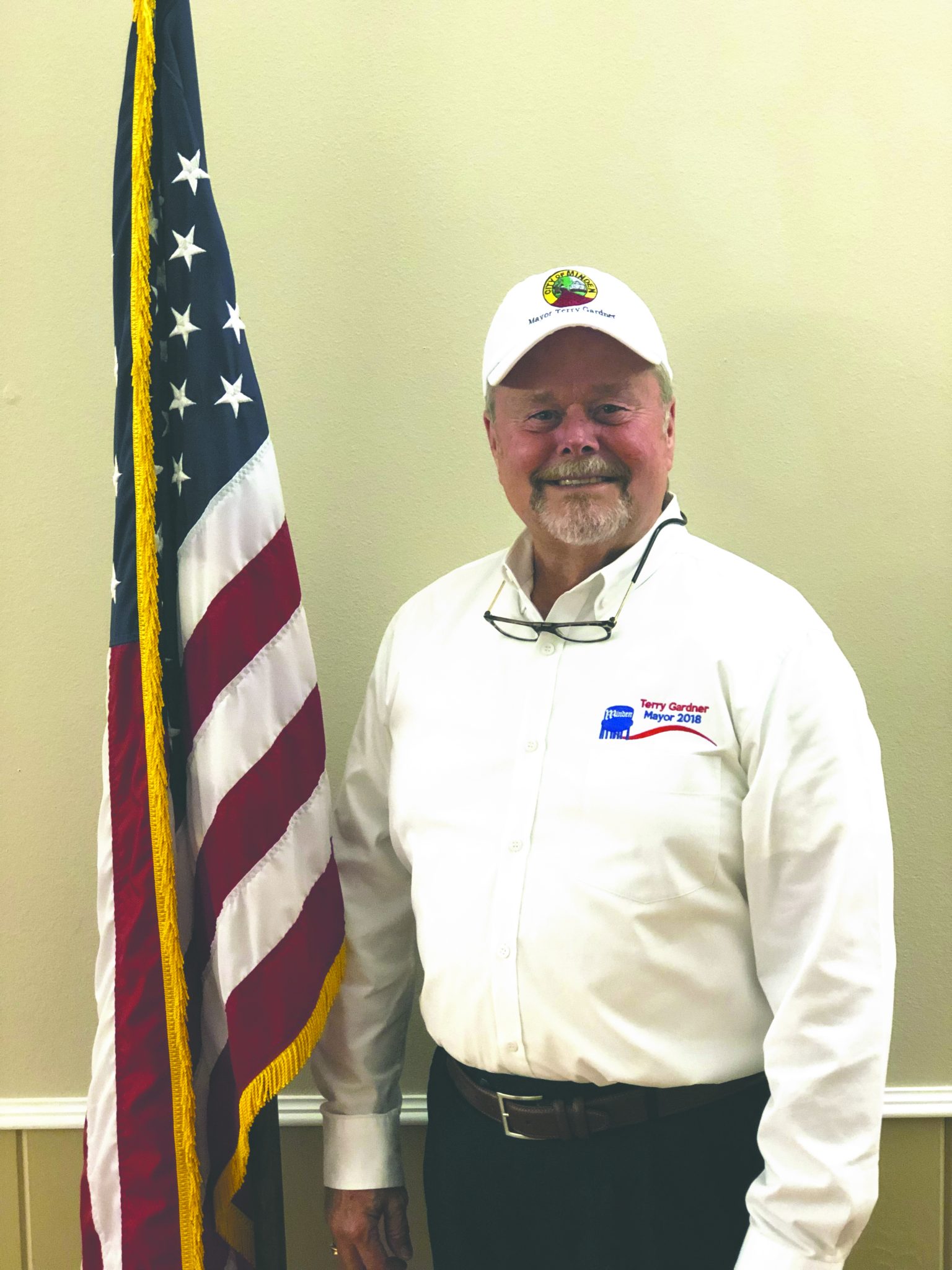 Gardner narrowly defeats Newer for Minden Mayor
Terry Gardner won the Minden mayoral election Tuesday night. Gardner won against opponent Winky Newer by 37 votes.
"It's a win-win for the people of Minden. While the race was close, it still shows that the people of Minden want change. We're going to build teams and we're going to do this together as one community," Gardner said.
Gardner put an emphasis on unity.
"Our community will come together as one and we will move our city forward. We will be more business friendly, we will identify the problems and work together to discover solutions," Gardner said, "We will grow, we will show people why we deserve their business and their partnership with our city. The key word is we."
Gardner held his election watch party at the Pine Hills Country Club in Minden with some of his supporters and campaign team. Election results came in rapidly and the celebration was momentarily tense as attendees awaited precincts to report.
Gardner said his first task as mayor will be to talk with each department head.
"I'm excited to work with them. I'm excited to work with the police department, the fire department. We're going to be a team and we're going to move Minden forward," Gardner said.
Gardner gave hugs and handshakes to his supporters as they celebrated the win.
"You can't accomplish anything without God," Gardner said passionately, "Other than that, I'd like to thank my wife and my team."
"Please continue to pray for us during our journey as Minden's next mayor," Gardner said.
Newer held his election watch party at the Forestry Building at the Minden Fairgrounds. Before results came in, he gifted his wife a bouquet of roses to thank her for her support during the campaign. He also gave a short speech thanking councilwoman Fayrine Kennon-Gilbert and Mayor Tommy Davis for their support.
"I appreciate all you all have done. You've been here 24 [years], you've been here 12," Newer said to Kennon-Gilbert and Davis, "I appreciate the service you've given to the city of Minden."
Newer gave a speech to his supporters once the results from all precincts came in.
"We did an old fashioned campaign going door to door and we did it right. We did it the right way. We ran it clean, we didn't throw trash and mud," Newer said.
Gardner will take the position of Mayor January 1, 2019.
"We are all neighbors. We all share more than an address. We all have a passion to see Minden prosper and grow. We all share a vision for providing a future home for our children and grandchildren," Gardner said.
Joshua Specht contributed to this report.