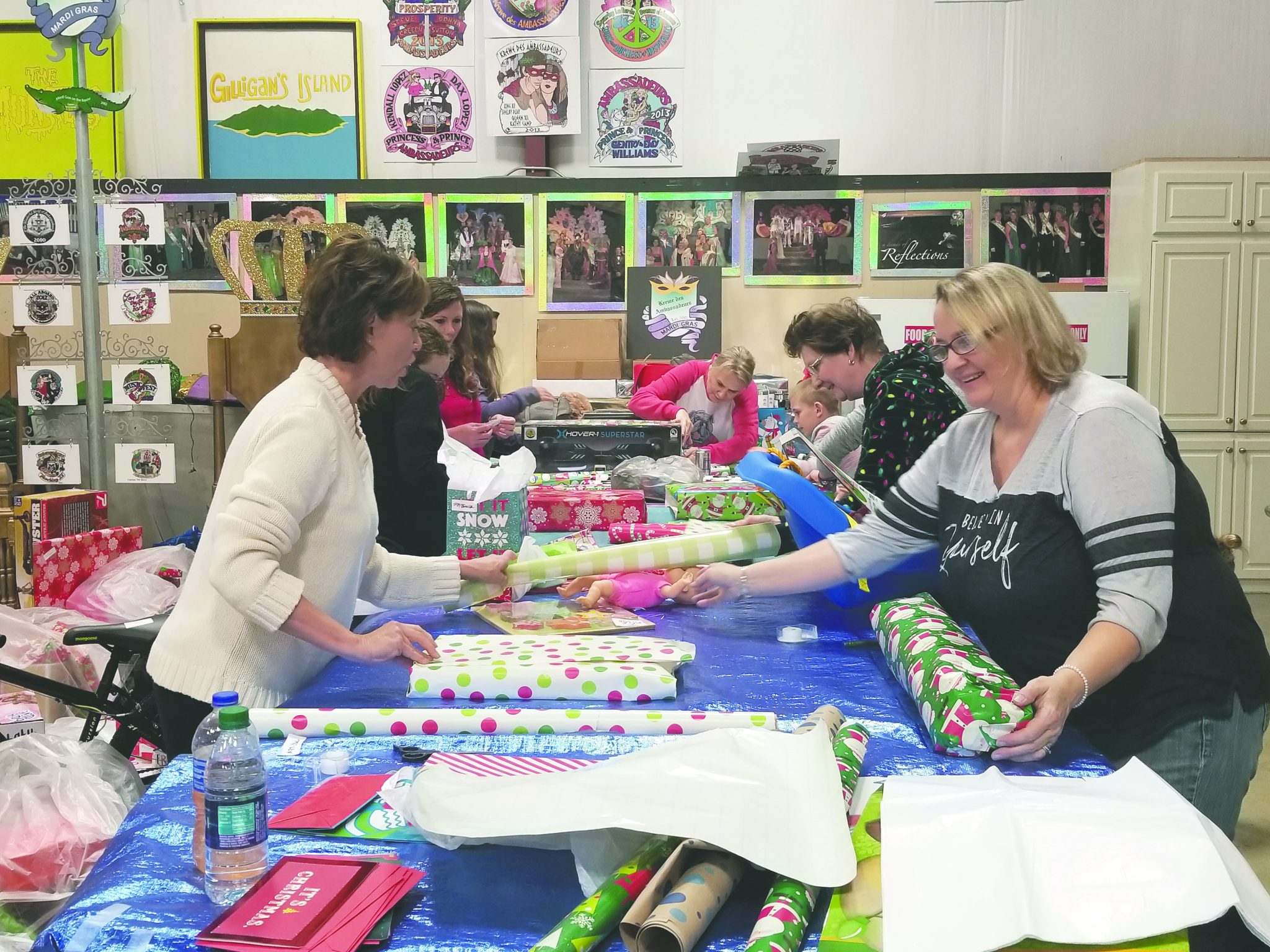 Volunteers wrap Christmas presents for foster children
The Court Appointed Special Advocates (CASA) held their annual wrapping party Saturday, wrapping 950 gifts for 90 children in foster care.
There were about 40 volunteers, including members of CASA, Calvary Baptist Church and North Acres Baptist Church.
"It's about ten gifts a peice. They all get a pair of shoes, pajamas, clothes and dream gifts. That might be anything from a bicycle to a hoverboard, anything. We just don't do phones because we can't take on a contract," Webster CASA supervisor Amber Bradford said.
Bradford said many children requested Legos, Paw Patrol and Minnie Mouse toys.
There were also foster parent baskets put together by the volunteers. Bradford said they had a shopping spree around Minden to purchase shoes for children, spending over $1600 in donations.
"We don't deliver when the children are home. We don't want them to know that CASA did it. We let the foster parents choose whether they want to say it's from them or from Santa. The biological parents are also involved. During the reunification, we talk to them and see what things they might not be able to get and we try to help them out," Bradford said.
The wrapping party lasted from 10 am to 2 pm and volunteers had a lunch of pizza. There was still some shopping to do with donations given by the community. Each child will get about 10 gifts. Every gift on the children's Christmas lists will try to be met.