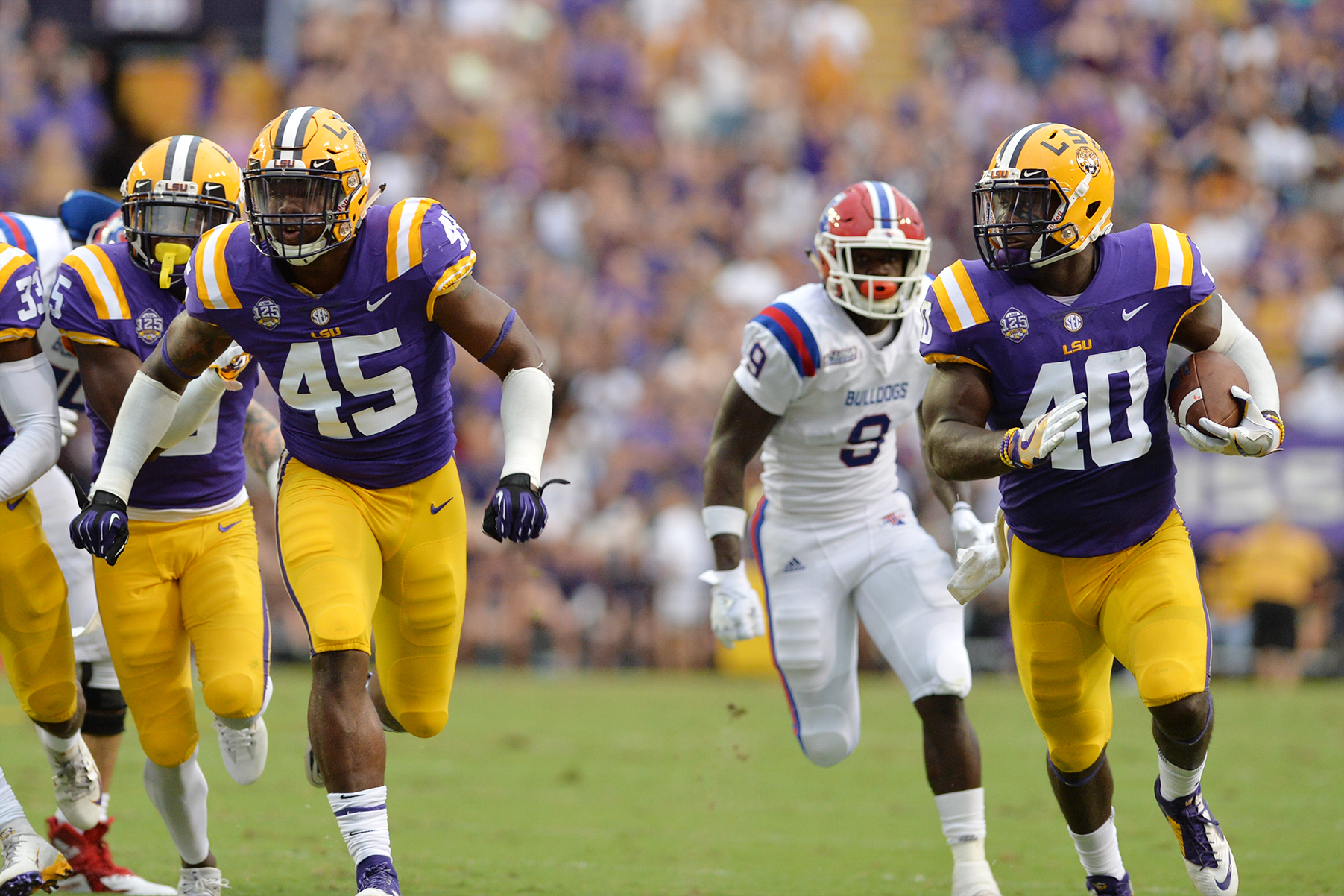 By Aaron S. Lee (Special to the Press-Herald)
The controversial call that subsequently resulted in the immediate ejection and upcoming first-half suspension of LSU junior linebacker Devin White is still a hard pill to swallow for the majority of the Tiger faithful and fans of the 20-year-old Springhill native.
The penalized hit, which was ruled "targeting" by game officials when White collided with Mississippi State quarterback Nick Fitzgerald as he released the ball, has drawn heavy criticism even outside Louisiana, including 2007 Heisman Trophy winner Tim Tebow, who claimed the call was "ridiculous!"
As a result, the Tigers' defensive leader will sit out the first two quarters against top-ranked juggernaut Alabama on November 3. LSU fans have been quick to show their displeasure with the call by raising more than $6,000 via GoFundMe to erect a #FreeDevinWhite billboard in Birmingham — home of the Southeastern Conference (SEC) headquarters.
Targeting comes with an automatic review. The basics of the rule consists of forceable contact to the head or neck area, not just leading with the helmet, but with the shoulder, forearm, the fists, hands or elbow.
With the game continually evolving in an effort to better protect the players, not all feel the rule changes would have benefited their own Hall-of-Fame careers.
Former Pittsburgh Steelers defensive tackle "Mean" Joe Greene told forbes.com last week he may have been "too mean" to play today's game. "
"I'm going to say this," said Greene, who played alongside fellow hall-of-famers Jack Lambert, Jack Ham and Mel Blount during the Steelers' four Super Bowl titles during the 1970s. "If the defense I was playing with played the game today, we might have two guys on the field by halftime. I'm not saying we were doing things illegal. We were a very physical team, and some of the things they are calling today, we'd get ejected for it."
With off-campus leave granted to the Tigers this past weekend from head coach Ed Orgeron, White traveled home and was seen on the North Webster sidelines speaking with his former coach John Ware, who spoke with his former two-way protégé.
"I got to visit with him just a few minutes after our game," Ware told Specht Newspapers on Tuesday. "It's crazy becasue he's a big superstar and you don't get to say too much in public because everybody wants a picture.
"My only advice was to keep leading, take it as a positive and when you get in there the second half to blow it up — and he will," continued Ware, who like Tebow also felt the call was "absolutely ridiculous" and believed it would be eventually overturned after further review. "Football is a violent game and everybody is fast and strong at that level. I was very upset when it happened, not only is it my player, but I am a huge LSU fan, too."
Despite new changes in the game that "limit a team defensively" and the penalty attributed to White, Ware believes his former pupil continues to show exemplary character both on and off the field.
"The game has changed a whole bunch over the past five or six years," he explained. "We've had to reteach some things we taught in the past you know. The defense is at a disadvantage for sure. It's an offensive driven game.
"Devin played both ways for us as a running back and linebacker so he understands both sides of the game. He has grown into a great young man at LSU, he's done everything they've asked him to do and he's become a leader.
"Devin White plays the game the right way."
Aaron S. Lee is an international sports journalist for Eurosport, contributor for WGNO-ABC 26 in New Orleans and a graduate of Minden High School