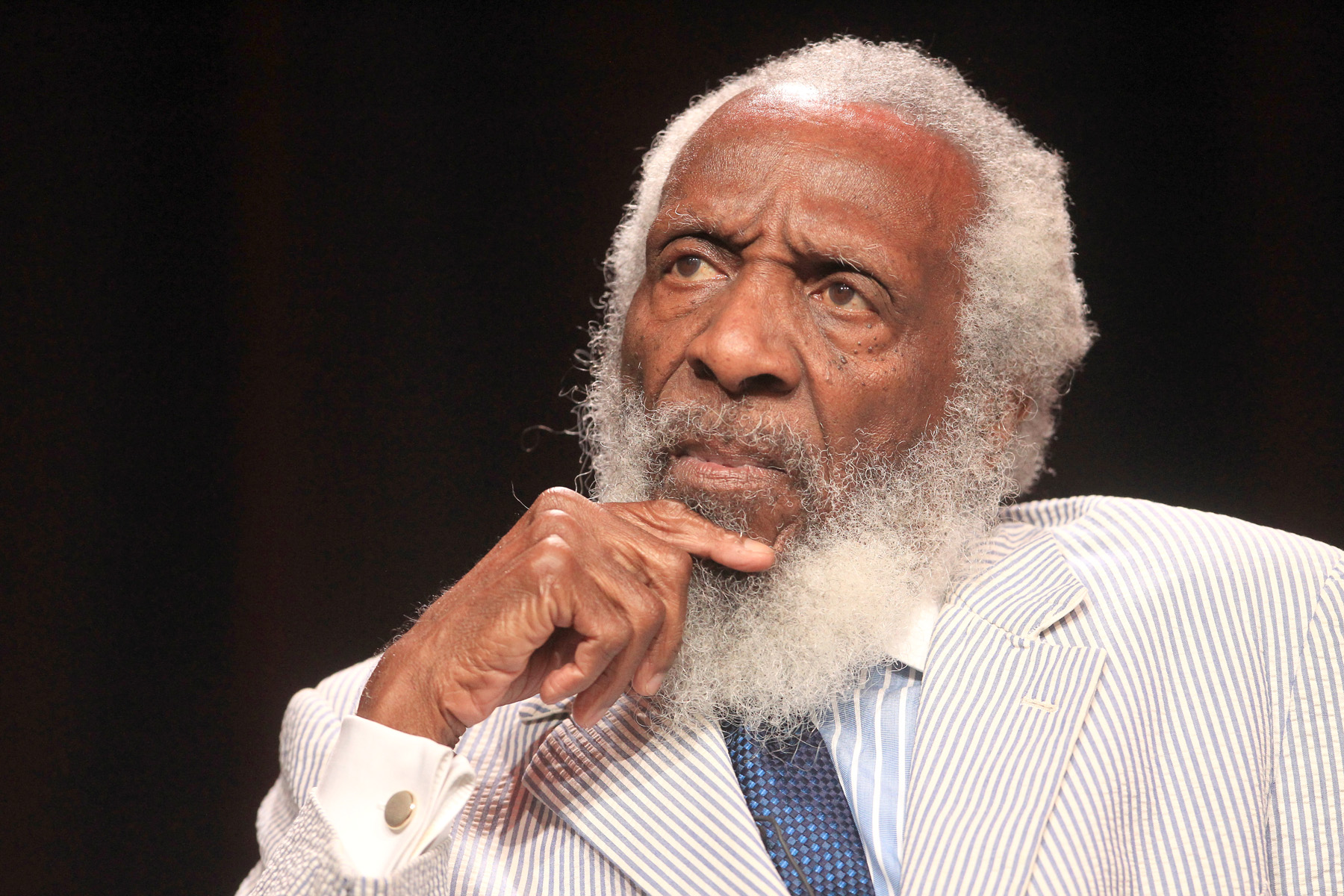 Groundbreaking African-American comedian Dick Gregory passed away at 84 this past weekend.
Gregory is revered as one of the iconic comedic figures of the 1960's, leaving behind a fearless legacy as someone who stood up to racial injustice and white supremacy.
Gregory's friend and fellow comedian Richard Pryor may have said it best: "Dick Gregory was the greatest, and he was the first. Somebody had to break down that door."
Gregory was a close friend of Martin Luther King Jr., Malcolm X and Muhammad Ali, working on the front lines for racial equality and integration.
His love for comedy was matched only by his love for truth; it knew no bounds.
Gregory actually paid a visit to the city of Minden in 1989 to speak on the harmful effects drugs were having on cities like Minden and nearby in Shreveport on a much larger scale.
In a Press-Herald story dated Aug. 12, 1989, Joey White writes about the day Gregory visited the Minden Civic Center, speaking to roughly 300 people about how to take back control of city streets.
"If you want drugs out of your neighborhood you've got to take a stand," Gregory said that day in Minden. "You have no choice."
Gregory told the audience they could not sit back and criticize police, or any other group, hoping the situation would remedy itself. He said the road would be dangerous.
"You could die," Gregory said. "But when you're afraid to walk down the street in your own neighborhood, you're dead already. When a little town like this (Minden) gets written up in the Wall Street Journal (as a town with a serious drug problem) you're dead already. And it's the worst type of death –– death while you're still alive."
At the conclusion of the event, Gregory received the key to the city from Mayor Pro Tem Rita Brown.
Gregory lived his life on the belief that every person should use his or her skill set to join the fight for equality and against hate. As we mourn his passing, we must hope his message lives on.