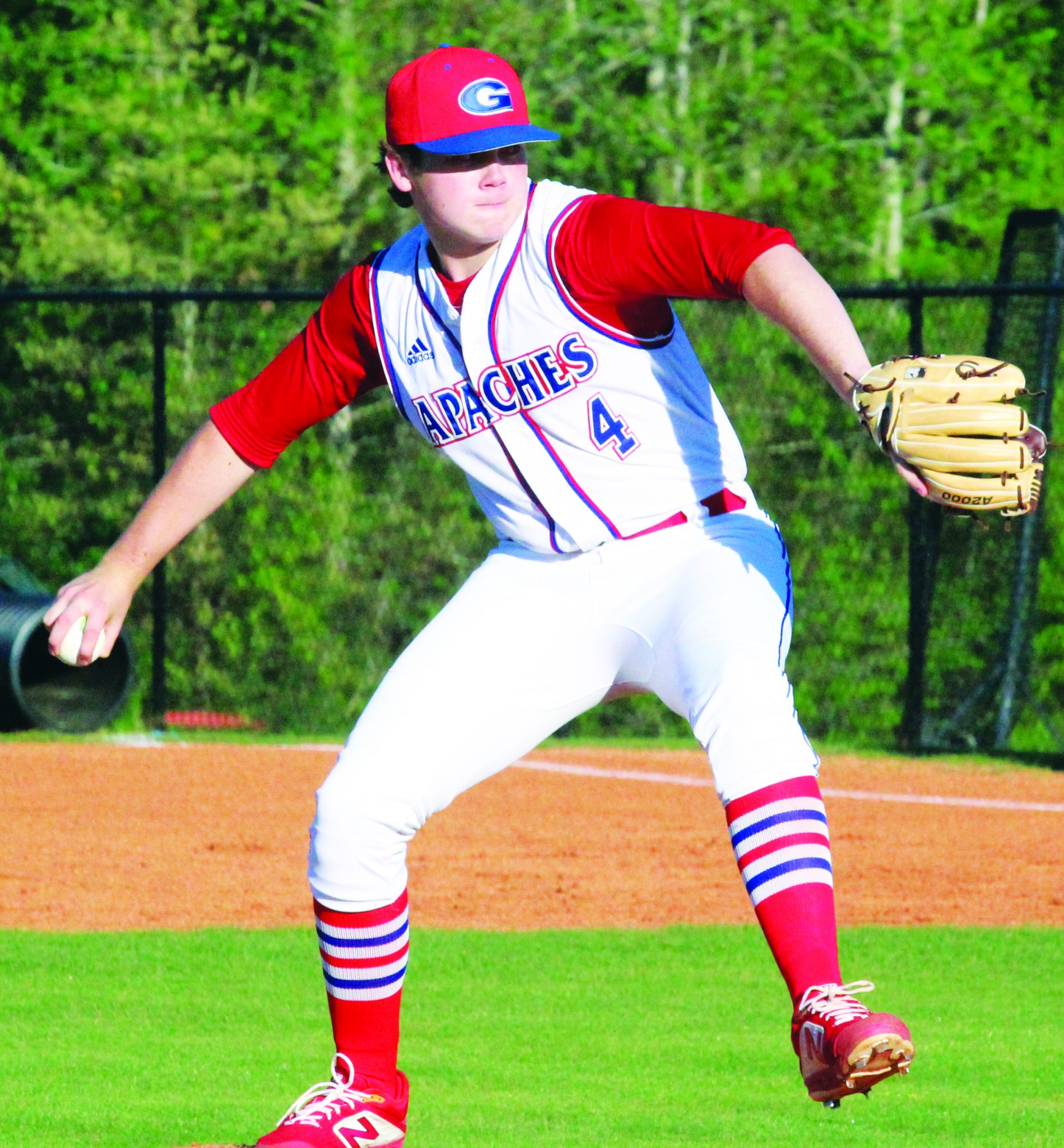 Glenbrook was off to a roaring start in 2020 before the season was suspended due to the Coronavirus outbreak.
Maddox Mandino continued to establish himself as an up-and-coming star for the Apaches. On the football field, he became a favorite receiver for quarterback Jackson Powell. Now, on the baseball field, he has made himself one of the first names in the lineup, batting .500 through the first seven games of the season with eight RBI.
The Apaches started the season 5-2 thanks to some other familiar faces.
Shortstop Peyton Wells carried over success from the basketball court, hitting .389 through the first seven games with five RBI and six runs scored.
Hot bats help out ace starting pitcher Cale Hollis.
Hollis is 3-0 in three games started, allowing just three hits and three earned runs through 12.1 IP.
Hollis' early season returns are staggering: a 1.703 ERA, 19 Ks, and a 1.135 WHIP.
Powell and Hayden Harmen round out the rotation in combination with Wells, who has a sub-1.0 ERA through eight innings pitched this season with ten strikeouts.
Glenbrook is becoming known for these multi-sport athletes.
D.J. Carter, Powell, Mandino … the list goes on.
The Apaches continue building winning programs in each of the major three sports.