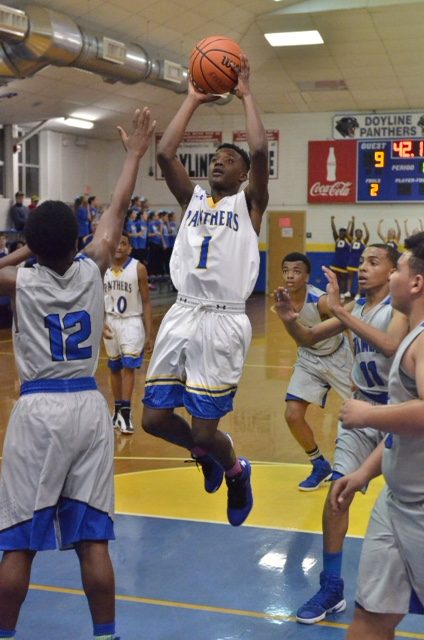 DOYLINE – At the Doyline gym, the Panthers picked up a win over Stanley for the second time this season, running away with this game early for a 65-23 triumph.
Doyline got a balanced effort Tuesday night, with 10 different Panthers scoring in the contest.
"I thought that we played well last night," Panthers head coach Michael Normand said. "We tried to keep the game moving at an up-tempo pace last night, and had some success doing it."
By the time the two teams reached the lockerroom for halftime, Doyline held a comfortable 51-14 advantage.
"We were bigger than them, and were able to control the glass. Overall, just a good night."
Jatavion Jackson led Doyline with 11 points, followed by Desmond and Xavieon Jackson with 10 points. Semaj Solomon added 9 points and Demarri Markray finished with 8.